News
Shadow of the Sun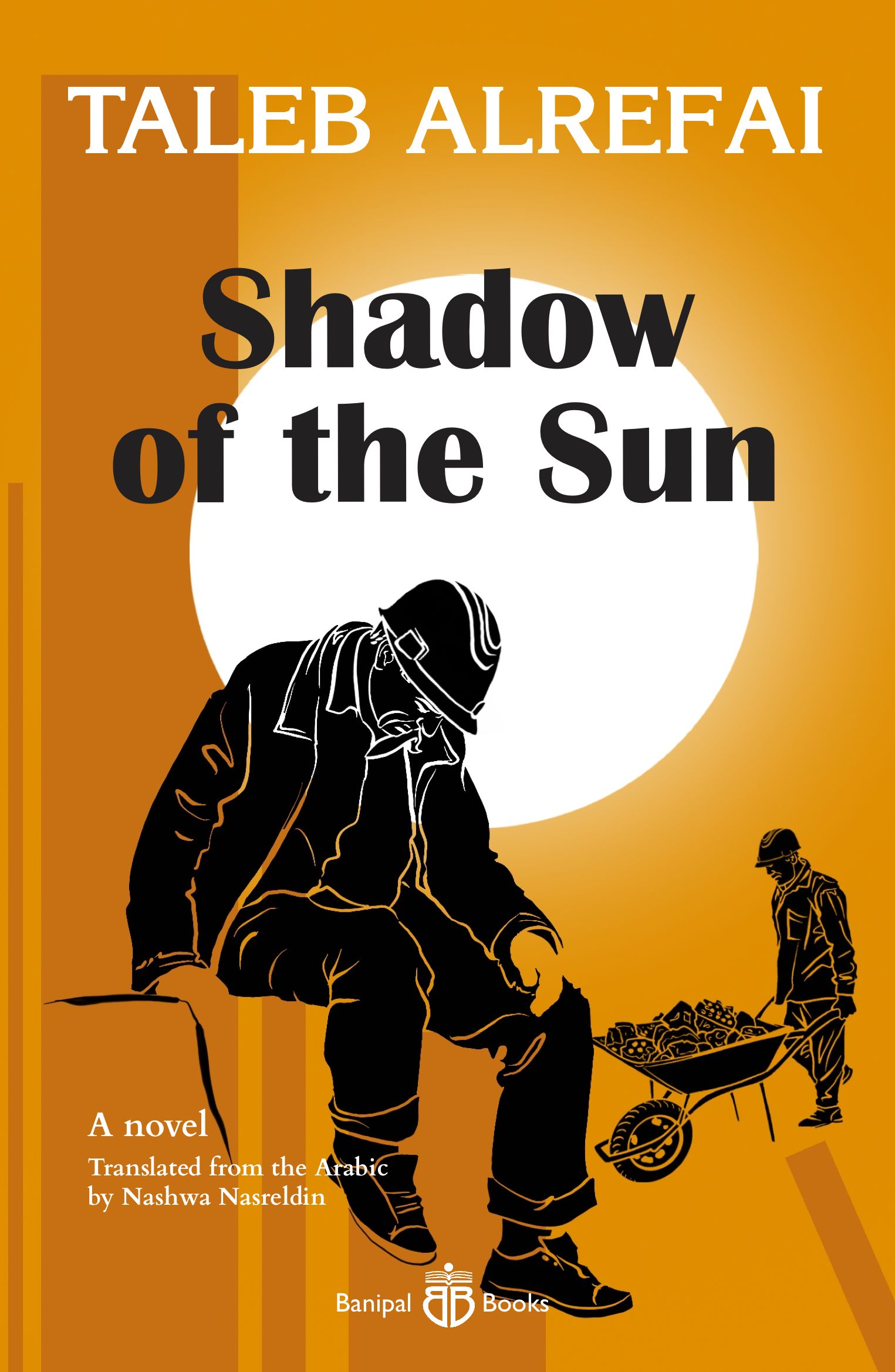 Shadow of the Sun
by TALEB ALREFAI
Translated from the Arabic by Nashwa Nasreldin
Shadow of the Sun, the acclaimed debut novel of Kuwaiti author Taleb Alrefai, first published in Arabic in 2000, with a second edition in 2012, is published by Banipal Books in English translation by Nashwa Nasreldin. Now a well-known author of six short story collections and seven novels, with several translated into other languages (including another one by Banipal Books The Mariner),Taleb Alrefai is also the founder of the sucessful Almultaqa Prize for the Arabic Short Story.
This tale started life as a short story when Taleb Alrefai was working in civil engineering, but later he felt impelled to expand it, creating this novel, which until today is a timely indictment of injustice in working conditions.
In a preface to the book he writes: "Almost a historical document on my life and the lives of the workers with whom I lived for fifteen years, Shadow of the Sun presents a human landscape set in and reflecting Kuwait." He adds: "In summer, the temperature in the shade would hit 56ºC and above; the sweat of the workers would mix with their blood, and the dust enshroud their food."
*
Impoverished Egyptian teacher Helmy is desperate to find a better life for himself, his wife and little boy, seeing no future at home in Cairo. He dreams of working in oil-rich Kuwait, and its boom in construction being the answer, just like many thousands before him. He manages to borrow the huge cost of a visa and is at last on his way to Kuwait City.
He has no idea of the hellish nightmare, instead of the dream, that awaits him – the relentless summer sun with temperatures of 56ºC and more, the choking dust and sweat, having to do construction work instead of teaching. And always, no money, and no answers from the many officials Helmy comes up against. Instead of achieving his dream, he falls into trap after trap. The author is himself a character in the novel, an engineer with the construction company who is writing a novel about the humiliating and degrading experiences of the migrant foreign workers arriving in Kuwait to make their fortunes.
*
We asked Taleb how the Arab press received this work, which includes himself as one of the book's characters, and he told us: "This is indeed a rather sensitive topic. I think it is unusual for novel writing in the Arab world, and perhaps in rest of the world. A very few writers have the courage to include explicit autobiographical text in their books, and they bear the heavy tax resulting from that. Some of my fellow writers described me as brave, while others described me as crazy. I have a colleague, an Arab novelist, who jokingly told me: 'If I wrote my true autobiography, my brother or my husband would kill me!'
"When the author is present in his novel with his real biography 'as a character' this requires two things: the first is that he leave a distance between himself and the character, and avoid glorifying himself, and the second, that he possesses the artistic tools for him to write in a genuine and exciting way."
Translator Nashwa Nasreldin found the story harrowing and haunting. She told us: "Shadow of the Sun is a harrowing story, which the author tells tenderly and with a touch of eccentricity and black humour. It stopped me in my tracks the first time I read it and the dire predicament of its protagonist Helmy has haunted me ever since."
For more about Nashwa Nasreldin, whose other translations include the 2014 Sheikh Zayed Book Award-winning novel After Coffee by Abdelrashid Mahmoudi, click here.
*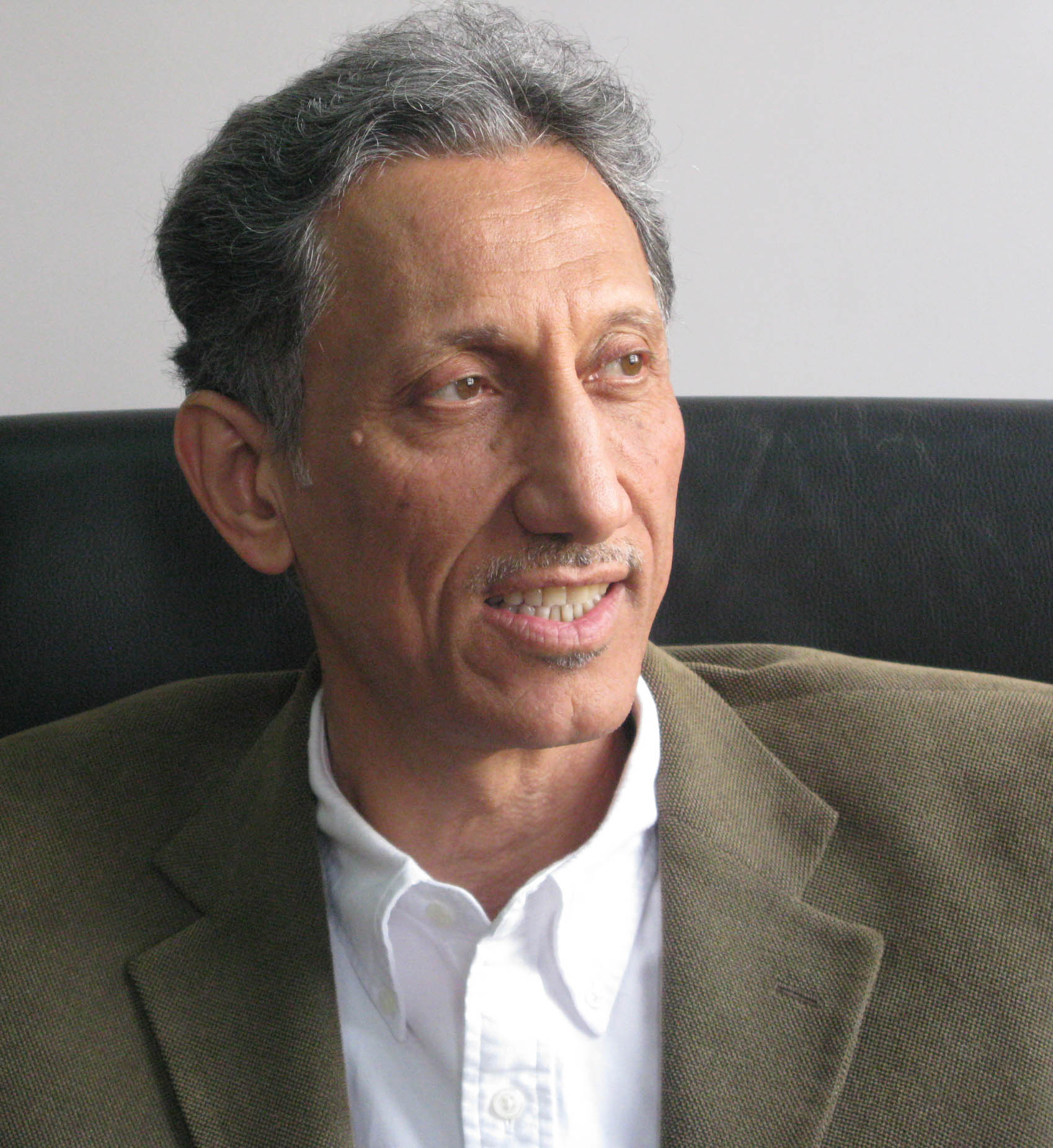 Taleb Alrefai (b. 1958) is a well-known Kuwaiti novelist and short-story-writer who started publishing short stories in local newspapers when he was an engineering student at the University of Kuwait in the mid-1970s. His first novel Shadow of the Sun (2000, Dhil al-Shams), centred on the suffering of Egyptian and other foreign workers in Kuwait. In 2002, he was awarded the State Prize for Letters for his novel Ra'ihat al-Bahr (Scent of the Sea). In 2011 he founded Al-Multaqa (Cultural Circle), a regular literary discussion forum in Kuwait City, which led to the founding of the annual Almultaqa Prize for the Arabic Short Story in 2016. That year his novel Fi al-Huna (Here and There) was longlisted for the International Prize for Arabic Fiction and now has a French edition. His novel Al-Najdi (2017, The Mariner) has editions in English (Banipal Books, 2020 and Spiracle audiobook 2022), French, Spanish, Italian, Chinese and Turkish. He lives in Kuwait City and works as a creative writing lecturer at the American University of Kuwait.
*
Shadow of the Sun
by TALEB ALREFAI
Translated from the Arabic by Nashwa Nasreldin


Paperback or eBook
AVAILABLE TO PURCHASE NOW
online, direct from our website, or from any bookshop
More about the book here
Read an extract here
Published Date - 24/10/2023
---