News
Remembering Sargon Boulus (1944–2007)
Sargon Boulus
(1944–22 October 2007)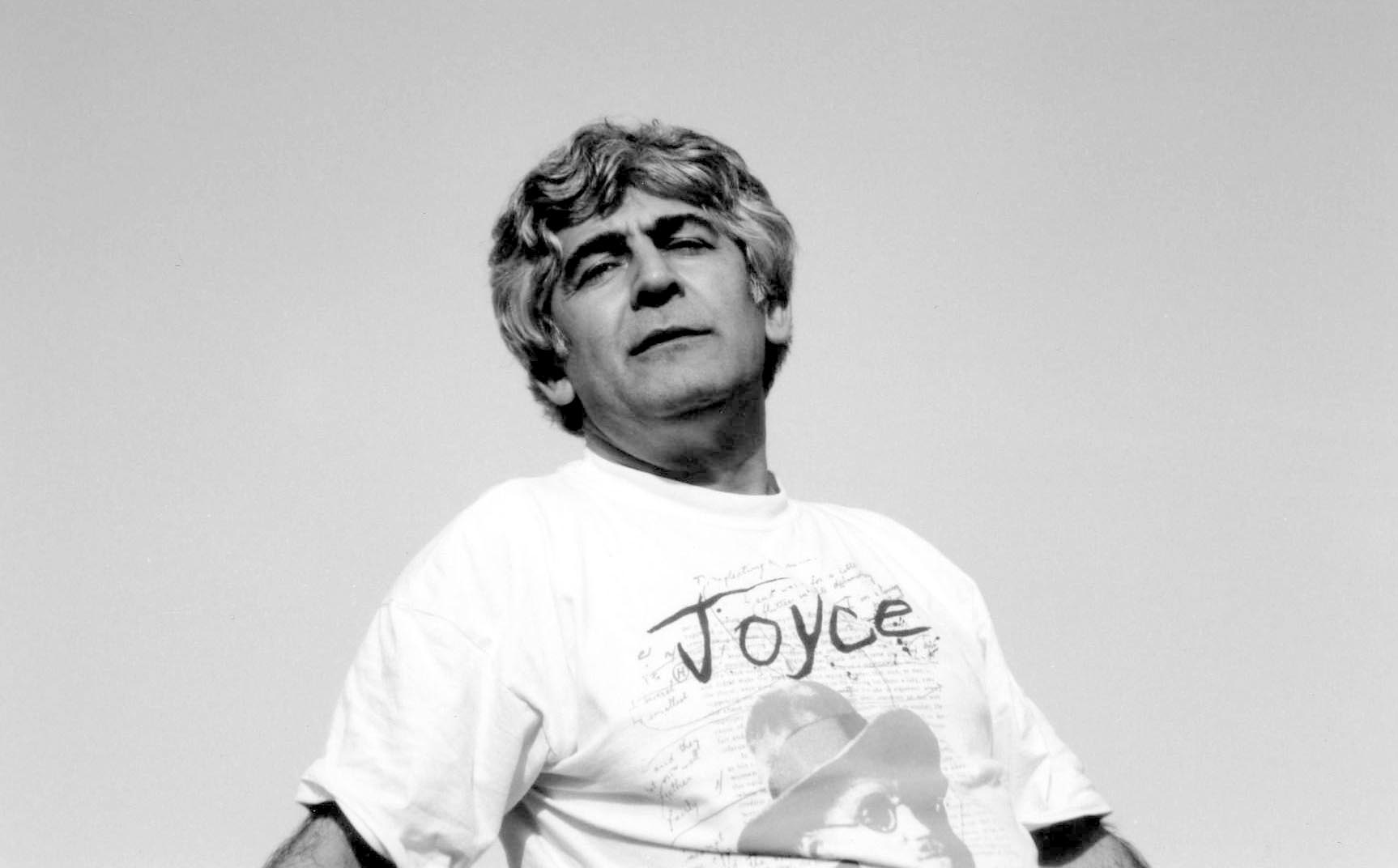 Sargon lives still in his poetry

Sargon passed away on a Monday morning, 22 October 2007, in hospital in Berlin. Many of this friends knew that he had been very ill, but in the summer of 2007 he had recovered enough to come to Europe and read his poems at poetry festivals in Lodeve and Rotterdam.

A celebration of his life and work took place in London on 25 October 2008, just over a year after he died, with many tributes and readings in Arabic and English by his friends and his nephew.
A short film by Samuel Shimon was shown of Sargon talking about his poetry and reading two of his poems, including the title poem, Knife Sharpener, from the collection in his own translation that was published posthumously by Banipal Books in Spring 2009.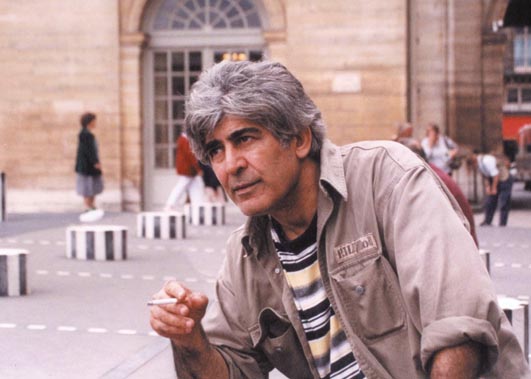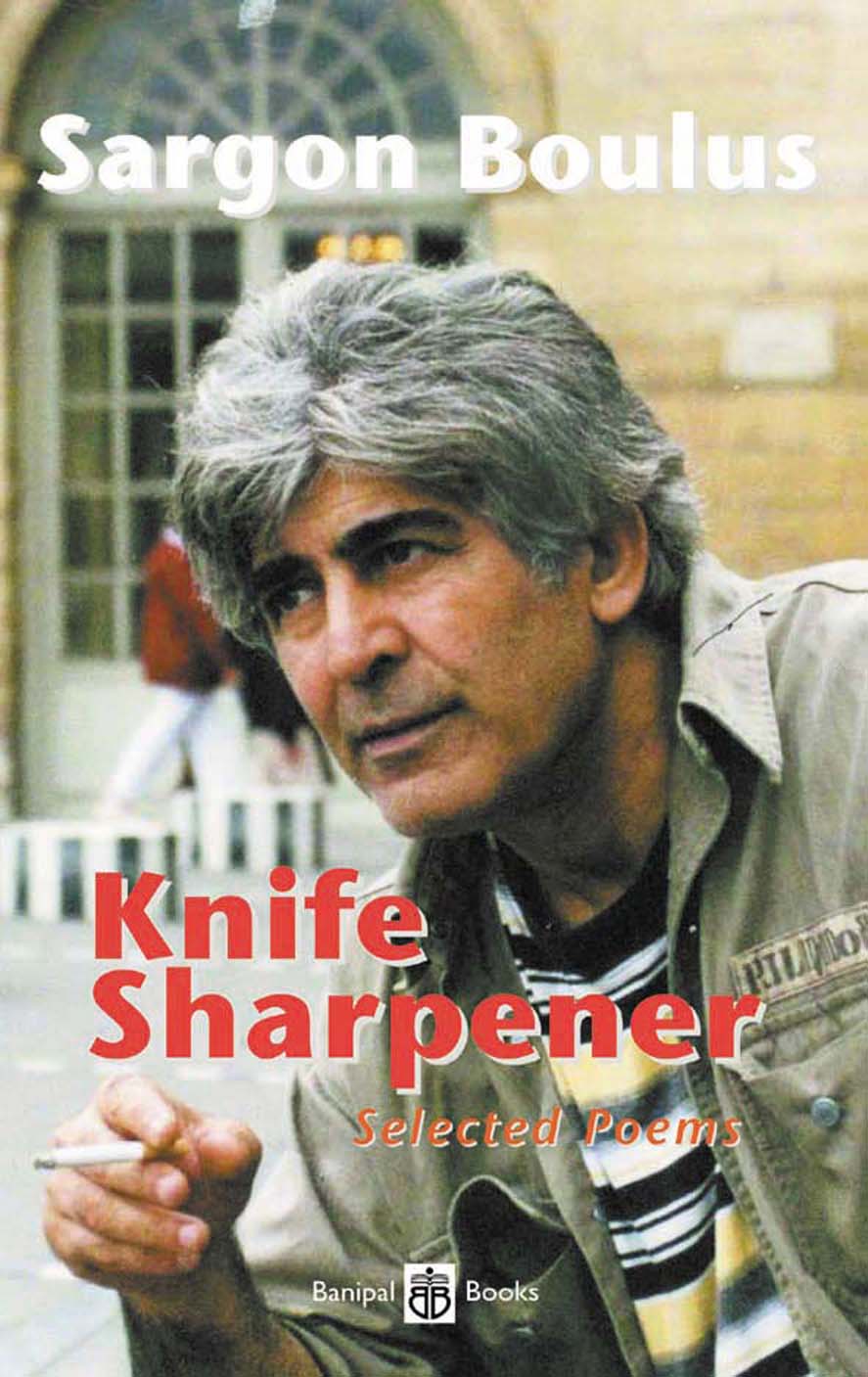 The book Knife Sharpener, Selected Poems, was being produced when Sargon died. It then became a posthumous dedication and memorial to him, along with the poems that he himself had translated over the years, and an essay on Memory. The book was published in 2009 with a Foreword by Adonis, an Introduction by Pat Boran, and concluded with a photographic album by Samuel Shimon and many tributes from fellow poets, and writers Saadi Youssef, Elias Khoury, Ounsi El-Hage, Amjad Nasser, Abbas Beydhoun, Fadhil al-Azzawi, Kadhim Jihad Hassan, and Khalid al-Maaly. The tributes were collected together and translated by Sinan Antoon, and first published in Banipal 30, Autumn/Winter 2007, just after Sargon died.
Reproduced below is the Afterword by Banipal's publisher and friend of Sargon, Margaret Obank
(it was also initially published in Banipal 30.)
IT IS SO DIFFICULT to accept that Sargon will not be writing any more poems, will not be at the end of a telephone, or coming to visit. He will not be sloping off to lie on his bed with a book of poetry and a glass of red wine. He died too soon, only 63. He had been writing poetry since he was 12 years old, and having his work published a couple of years later; in his own words "since then, I haven't stopped".

Born into an Assyrian Iraqi family in Al-Habbaniyah, he grew up near the well-known Lake Habbaniyah, built by the British for the military camp where his father worked. The young Sargon would sneak glimpses of the "English ladies in summertime among their flowers and lawns . . . a vision of paradise" when he visited the camp with his father. He was the only writer in his family, although his brother built up a good library, and he never forgot the intense and rich background that he came from.

He felt that in some way he was "chosen" to see the world through words.Not only was he "chosen" but he was held tightly in the thrall of words. "The Arabic language really has that magic and once it reveals itself to you, you are trapped," he told me when I interviewed him at length for the first issue of Banipal. His profound sensitivity to language – and above all to Arabic – to its essential development as part of human history and experience, and particularly its expression in poetry, changed his life and drew him almost exclusively to books and writing.

When he first discovered English, borrowing his brother's books, and with fellow poet Jean Dammo (1942-2003) buying up second-hand books on Baghdad market stalls, he read "like a madman". He immersed himself in poetry, all day and every day, reading it, writing it, translating it, thinking it, discussing it and performing it.

When you got him talking about poets and poetry, he opened up like a rose, suddenly, colourfully, in continuous bloom. It is no wonder that young Arab poets, and particularly women poets, flocked to his readings in the Arab world. In spite of his nearly 40 years in San Francisco, where he loved his time spent in the 70s and 80s at its hub of creativity, he never stopped writing in Arabic or being thrilled by its power and richness.

Sargon never sought celebrity or prizes, he published his work sparingly in Arabic and hardly at all in translation – mainly in the pages of Banipal, of which he was a founding editor and prodigious poetry translator. We had planned to make amends and were working with him on a collection of his poems in translation, Knife Sharpener, when he died, his body unable any more to accept the rejection it had long suffered. Sargon Boulus lived – and lives still – in his poetry.


Samuel Shimon and Sargon Boulus in Dublin, for Banipal's Arab Writers' event at the Dublin Writers' Festival in 2003

Sargon Boulus's funeral took place on 31 October 2007 at the Turlock Assyrian Cemetery, California.
He was born in Iraq in 1944 into an Assyrian family and was one of Iraq's best-known and popular of contemporary poets, and an inveterate translator of English-language poets into Arabic.

He started publishing his poetry in 1961, contributing to the ground-breaking Shi'r [Poetry] magazine, based in Beirut. He left Iraq in 1968, going to Beirut, and in 1969 to the USA, settling in San Francisco.


He has six poetry collections of his own work and has translated many British and American poets into Arabic. A study of his life and works, Sargon Boulus: his Life and Writing (in Assyrian and Arabic), was published in Baghdad, 1999.

He worked with Banipal since its first issue in February 1998.

"It just grabbed me, this magic of words, of music"
• Available to read online here is Sargon Boulus's interview from Banipal 1, Feb 1998, which ranged over his life, travelling to the USA, poets, the Arabic language, translation, history and Iraq.

• And click here for four of his poems from Banipal 29 and here for two poems in selections from Banipal 12.


• Click here for his obituary in The Guardian newspaper, 18 January 2008, by Peter Clark
Published Date - 22/10/2021
---