News
Sheikh Zayed Book Award Winners Announced

Sheikh Zayed Book Award

announces the 2023 winners:


A cross section of contemporary Arab literature

from poetry and fiction to history and linguistics
Award announces record-breaking year with over 3000 submissions from 60 countries
Each winner receives a life-changing prize of AED 750,000 (165,220 GBP / USD 204,203.93)
Winners come from 5 countries including Iraq, France, Tunisia, Algeria and Egypt
This year's winners list features a variety of genres, including poetry, crime fiction, history and linguistics
The Award ceremony will take place at the Abu Dhabi International Book Fair on 23rd May 2023.

The Sheikh Zayed Book Award, organised by the Abu Dhabi Arabic Language Centre under the auspices of the Department of Culture and Tourism Abu Dhabi, has revealed the winners of its 17th edition across six prize categories. This year's Young Author prize category, traditionally dominated by academic works, has been awarded to a fiction writer, while the Literature category, open to all forms of literature, celebrates Arabic poetry.
2023 saw another successful year for the Award, described as the 'Arab World's equivalent of the Nobel Prize' by children's author and 2020 laureate Ibtisam Barakat, with over 3000 submissions received from 60 countries. This year recipients hail from Iraq, Algeria, France, Tunisia, and Egypt and write across a variety of genres, from poetry and crime fiction, to history and linguistics.
The awards will be presented at a ceremony at the Abu Dhabi International Book Fair on the 23rd May. The winners will each receive prize money of 750,000 UAE dirhams (165,220 GBP / 204,190 USD), an award designed both to recognise their achievements and support their ongoing literary work. All winning and shortlisted literary titles will also be eligible for translation funding through the Award's ongoing Translation Grant aimed at international publishers.
Dr Ali bin Tamim, Secretary-General of the Sheikh Zayed Book Award and Chairman of the Abu Dhabi Arabic Language Centre, said: "We are delighted to recognise once more the talent of outstanding writers, intellectuals, and publishers enriching Arab cultural, literary and social life. The fact that we have had another record-breaking year of submissions is a testament to the value and prestige that the Award holds for authors, publishers and institutions, both regionally and internationally. This year we are particularly pleased to see the exceptional diversity in the list of winners and in the submissions, which have come from 60 different countries. The work of this year's laureates represents an impressive variety of genres, from poetry to crime fiction, history and linguistics, highlighting how the richness of our language and literature is not just historical legacy, but continues to thrive in the contemporary literary scene."
The 2023 Sheikh Zayed Book Award laureates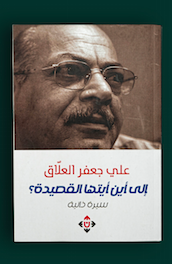 Literature was awarded to Iraqi poet, literary critic and academic Ali Ja'far al-Allaq for Ila Ayn Ayyathouha Al Kaseedah ("Whereto, O Poem?" An Autobiography), published by Alan Publishers and Distributors in 2022, an intimate and autobiographical poetic work that offers an insight into the poet and his work, as well as the challenges of the Iraqi and Arab cultural landscape.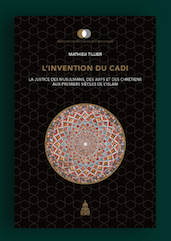 Arabic Culture in Other Languages was awarded to French author Mathieu Tillier for L'invention du cadi. La justice des musulmans, des juifs et des chrétiens aux premiers siècles de l'Islam (The Invention of the Qadi. The Justice of Muslims, Jews and Christians in the First Centuries of Islam), published in French by Éditions de la Sorbonne in 2017. The book examines the evolution of the judicial system during the early Islamic period, shedding light on various critical questions, such as the processes involved in filing complaints and cases, their legal progression, and the individuals responsible for delivering final judgments.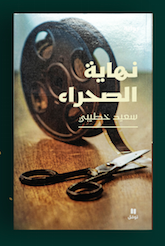 Young Author was awarded to Algerian author Said Khatibi for Nehayat Al Sahra'a (The End of the Desert), published by Hachette Antoine / Nofal in 2022, a work of crime fiction depicting the long-lasting effects of the Algerian War over future generations. The book stands out as a noteworthy addition to the scarce historical detective novels in modern Arabic literature that cater to younger readers.
(Click to read a review of the novel in Banipal 75)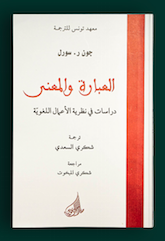 Translation was awarded to Tunisian Professor Chokri Al Saadi for the translation from English to Arabic of Expression and Meaning: Studies in the Theory of Speech Acts (Al-Ibara wa-al-Mi'na: Dirasat fi Nathariyat al-A'amal al-Lughawiya) by American linguistic philosopher John R. Searle, published by the Ministry of Cultural Affairs - Tunisian Institute for Translation in 2021, which refined Searle's influential theory of speech acts.




Literary & Art Criticism was awarded to Tunisian professor Dr. Jalila Al Tritar for Mara'i an-Nisaa': Dirasat fi Kitabat al-That an-Nisaa'iya al-Aarabiya (Women Views: Studies on Arab Women Self Writings), published by La Maison Tunisienne Du Livre in 2021, which explores the ways in which women have expressed themselves through literature in the Arab world, highlighting their contributions to shaping ideas and advancing civilisation.
Publishing & Technology was awarded to independent Egyptian publisher ElAin Publishing, acclaimed for their range of literary, academic, and non-fiction titles from all over the Arab world and for their focus on cultural and literary diversity. ElAin has published works by several established authors but is also committed to providing opportunities for young authors such as Tayeb Salih (Sudan), Khairy Shalaby (Egypt), Allal Bourqia (Morocco), and Ibrahim Farghali (Egypt).





Published Date - 02/05/2023
---