News
Arab Nights by Metta Theatre in London and UK tour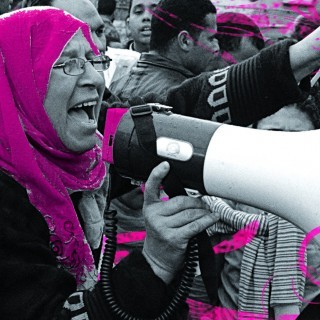 In One Thousand and One Nights, story-telling means life or death for Shahrazad facing execution by the Sultan at dawn. She starts telling such a gripping story that – when the first rays of sunlight come – every day the Sultan grants her another day's grace to continue hearing the ending.
Today Shahrazad has six new stories to tell in a forthcoming production of modern-day Arab Nights by London-based theatre company Metta Theatre. And the audience is refused the possibility of looking away. This new Shahrazad is dependent on the public as the old one was dependent on the Sultan. She asks people: "What do you choose? Another tale, or, by your silence, my death?"
From the stirring to the satirical, Metta Theatre brings new stories to life with a mix of performance, puppetry and live music to create an Arabian Nights for a modern age.
Six Middle Eastern writers have contributed new plays, some are political allegories, others are contemporary satires.
Arab Nights writers are: the Iraqi-born playwright Hassan Abdulrazzak, whose story The Tale Of Sindbad And The Goat satirises the Islamist government of an unnamed north African country; an anonymous writer from Iran that tells a story set during a Tahrir Square protest; storyteller Chirine El Ansary (Egypt); novelist and journalist Ghalia Kabbani (Syria); live artist Tania El Khoury (Lebanon); and Orwell Prize-winning novelist Raja Shehadeh (Palestine).
Arab Nights will run
from 21st November to 1st December at
Soho Theatre
21 Dean Street
W1D 3NE London
TIMES: 7.45pm.
Thurs & Sat matinees 3.30pm
TICKETS: Wed 21 3.30pm & 7.45pm previews £10,
Thu 22 onwards £12.50/£10 (conc.)
BOOKING: 020 7478 0100 or online
During the London run there will be free post-show discussions after the following performances:
Fri 23 Nov – Palestine and the Arab Spring – with Raja Shehadeh (one of the authors of Arab Nights).
Tues 27 Nov – Story-telling and Theatre – with Stephe Harrop (professional story-teller and professor of story-telling at Rose Bruford).
Weds 28 Nov – The Situation in Syria – with Ghalia Kabbani (Syrian novelist and journalist and one of the authors of Arab Nights) and Henry Hogger (former British ambassador to Syria).
Thurs 29 Nov – 1001 Nights today – with Tim Supple (International theatre director).
Fri 30 Nov – The Situation in Egypt – with Houda Echouafni (Egyptian/Moroccan actress, presenter and star of Arab Nights).
Arab Nights will be touring to Stratford-upon-Avon, Manchester and Exeter in December 2012.
Click here for more details.
Published Date - 21/11/2012
---