News
BANIPAL 74, Summer 2022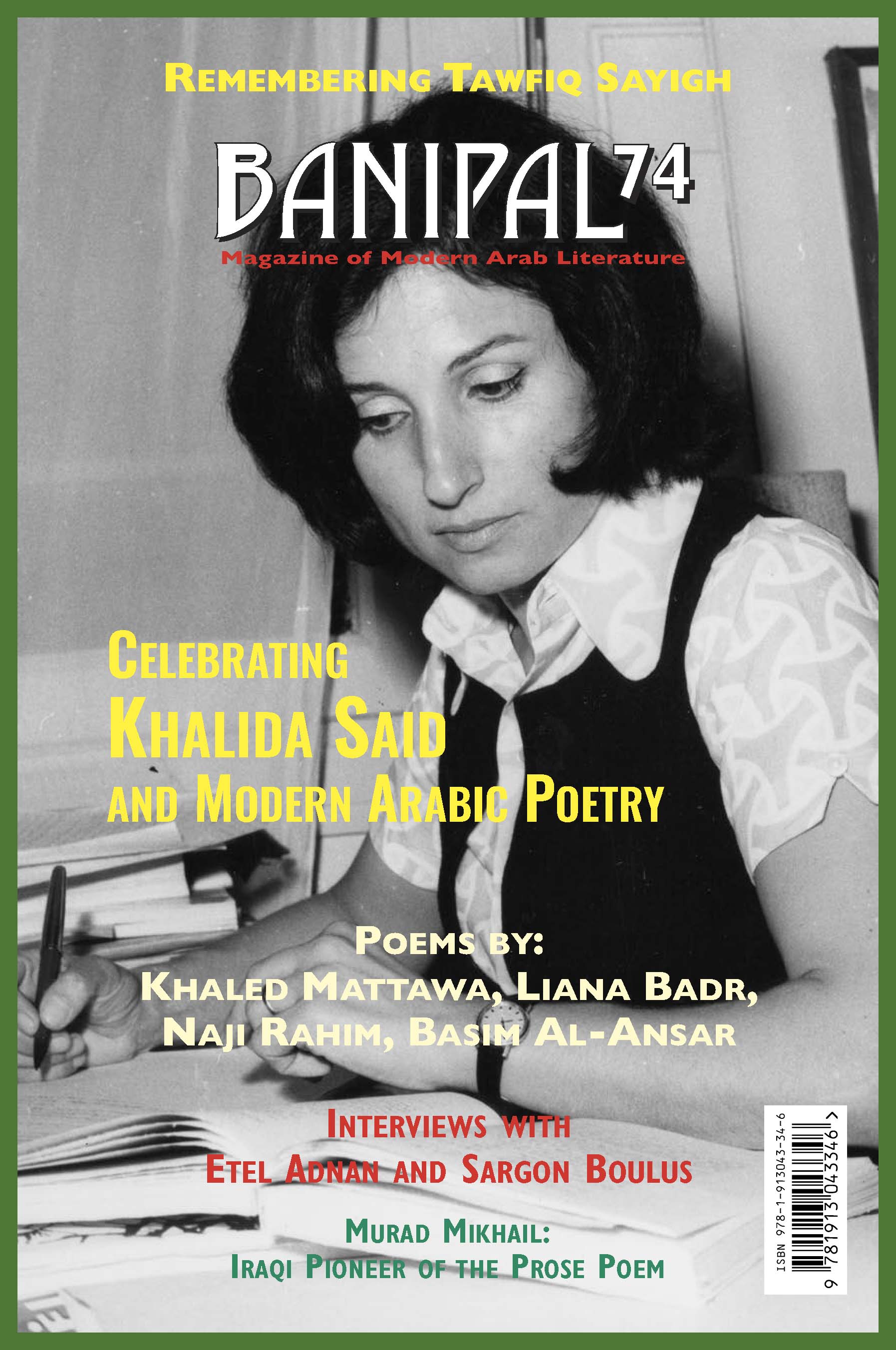 Banipal 74 – Khalida Said and
Modern Arabic Poetry (Summer 2022)
This issue turns its attention to modernism in modern Arabic poetry. Nearly 170 pages of the issue are devoted to bringing some of the Arab world's major poetic innovators and critics to the fore. Poets writing about poets, and poets interviewed by poets.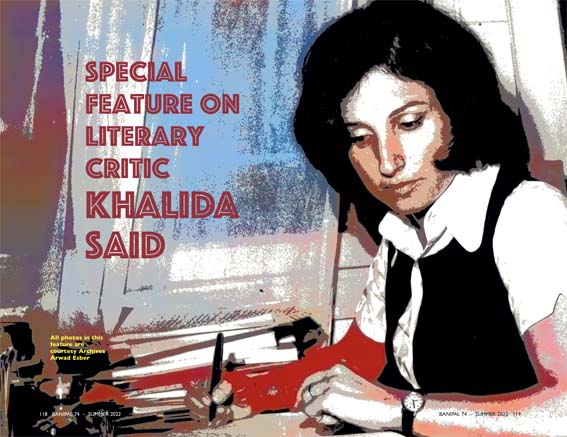 Our main feature is on Khalida Said, the vanguard literary critic with the "profound and penetrating insight", wonderfully illustrated with historical photos from the archives of her daughter Arwad Esber. It includes an interview, articles on her work and by her, all translated from their original Arabic.
Abdo Wazen discusses the literary background in which Khalida Said began developing as a literary critic writing incisively about the works of now famous figures of Arabic poetry – Fadwa Tuqan, Adonis, Mohammad al-Maghut and Ounsi El Hage; her writings on Lebanese theatre, and how he learned from her "the humility of the master, the scepticism, tireless research and passion".
Fares Youakim writes on Khalida Said's major and encyclopedic work on Lebanese theatre, while Fatima al-Muhsin reviews a number of her works specifically on the position of woman in society and their creativity. Akl Awit ends the feature celebrating Khalida Said, the visionary critic, and her more than 60 years at the forefront of Lebanese and Arab modern literary life.
INTERVIEW with Khalida Said by Dima Al-Choukr
In a interview commissioned especially for this feature, as are most of the articles, Dima Al-Choukr speaks with Khalida Said about the early days of meeting Adonis, arriving in Beirut with him in 1956, being involved with Shi'r magazine and its weekly gatherings, about Syrian poets' contribution to 20th century modern Arabic poetry, including Khalida's sister Saniya Salih. We include three articles by Khalida Said, on the modernist poetry movement, a portrait of her sister Saniya Salih, and on Gibran's all-encompassing vision of creativity.
INTERVIEW with Sargon Boulus by Hassan Najmi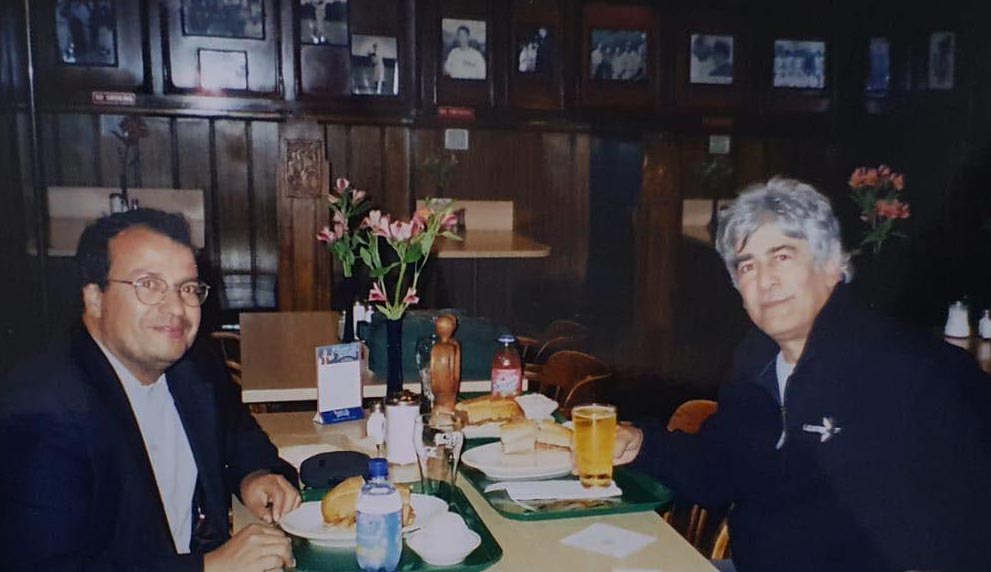 Opening the issue, and published for the first time in English translation, is an interview with influential Iraqi poet and translator Sargon Boulus (1944–2007), conducted in 2002 by Moroccan poet Hassan Najmi, who describes him as "the quintessence of all Iraqi poetry", a poet who "found his own language inside the Arabic language" (Forthcoming from Banipal Books is a book of interviews with Sargon Boulus).
FOUR POETS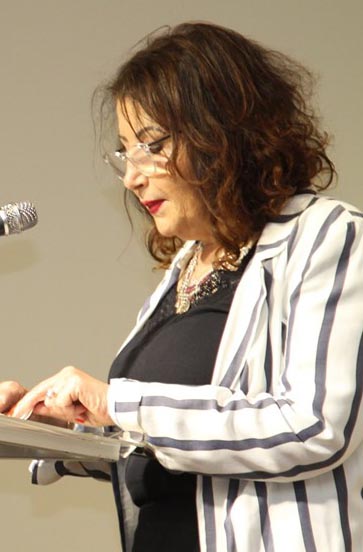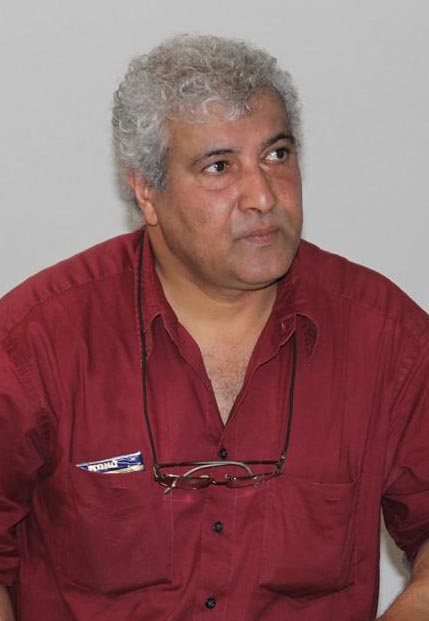 We present the voices of four modernist poets: Khaled Mattawa looks back far beyond his own childhood into ancient Hellenistic Libya; Liana Badr, known in translation more for her fiction, gives us a rich cascade of memories about the need for truth after meeting "English Sarah with the short hair". Iraqi poets Naji Rahim and Basim Al-Ansar now live respectively in the Netherlands and Denmark: Naji Rahim looks back at his home town of Nasiriyah, writes an inventive paean to a foraging ant, and wishes he could "cast out depression's poltergeists", while Basim Al-Ansar hopes a cool breeze will take away his sadness as he wanders through "a beautiful adventure of the mind" taking snapshots of dreams, songs, trees, discoveries, journeys and sorrows to an endless end.
INTERVIEW with Etel Adnan by Nouri Al-Jarrah
Also published for the first time in English translation is Nouri Al-Jarrah's interview with the inimitable Etel Adnan (1925–2021). Entitled "I'm a Greek Damascene" Etel Adnan talks about her poetry, her painting, her family background, how in "writing one finds the truth of oneself" and how "poetry has the power of truth".
Murad Mikhail – pioneer of the prose poem
by Salah Niazi
Iraqi poet, critic and translator Salah Niazi brings us the voice of Iraqi-Jewish poet Murad Mikhail (1906–1986), a pioneer of the prose poem through first reading Sherlock Holmes stories, and then listening to Rabindranath Tagore's songs and reading all his works in English translation.
Tawfiq Sayigh
– experimental prose poet and literary polymath
Mahmoud Chreih, author of the Arabic book The Poetic Experience of Tawfiq Sayigh, presents a comprehensive portrait of Tawfiq Sayigh (1923–1971), the experimental prose poet and literary polymath who "spent his life devouring books" and was "experimented in form and content".
Abdo Wazen examines the reception to Tawfiq Sayigh's first collection (Thirty Poems, 1954), which "caused a shock wave" and was hailed by traditionalists, as well as modernists such as Jabra Ibrahim Jabra and Ounsi El Hage. He discusses Sayigh's many translations, including his 1963 anthology of American poetry, and his life as "an uprooted person".
Thanks to all our great translators and copy-editors
for bringing these important poetic voices and issues to our readers.
* * *
Published Date - 05/08/2022
---