News
Banipal 57 – Syria in the Heart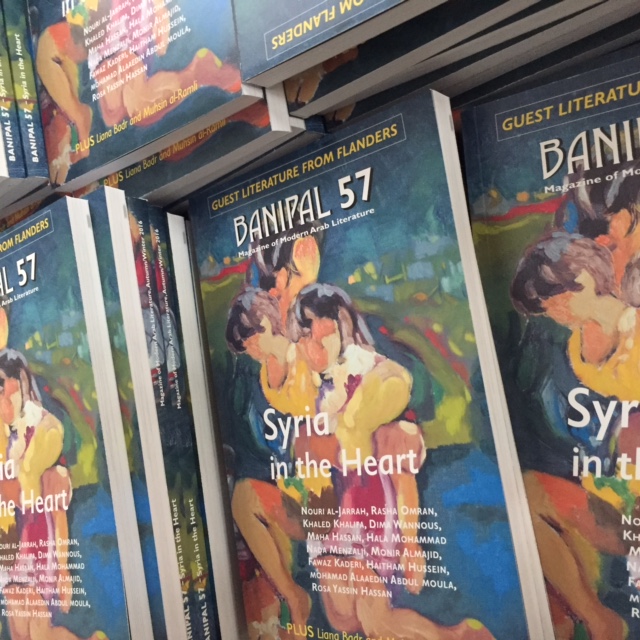 The last issue of this year (it's such a shame we don't have more in a year!) derives its focus from what is on my mind every day, that is, the disastrous war in Syria. The human capacity to levy war and destruction, inflict medieval torture, foment fear and hatred – annihilation of entire communities if at all possible – is, for me, quite impossible to comprehend. And as publisher of a literary magazine, how to respond to it?
It's such a cliché to say, just after Bob Dylan's Nobel Literature Laureateship, that "The times they are a changin", but there certainly has been over recent years a cataclysmic and generational shift in power relations around the world that has brought continuous war and religious extremism to the heart of the Arab world's oldest civilisations.
Banipal's core mission is to bring readers gems, in translation, from the wealth of creative writing being produced across the Arab world today. Banipal 57 – Syria in the Heart brings you twelve Syrian authors, and in addition, two from Palestine and Iraq. The focus on Arab literary modernism and its pioneers has been postponed on account of this most urgent subject of the future of Syria.
While many of us are feeling the acute pain and anguish of watching and experiencing the destruction of Syria, and are often numbed by the relentlessly gruesome and wanton killings and bombings, many of the country's authors are writing, recording and creating a new understanding of, even new relationships with, what is and was their home, their country. In what is a serendipitous coincidence, the twelve authors in Syria in the Heart are split equally between female and male fiction writers and female and male poets – three or six of each.
Contemplation and compassion are the key words that I would offer as the unifying force in these texts of Syrian fiction and poetry, translated from a range of authors, all but one of whom are living outside the land mass of destroyed Syria, some for many years, others since the onset of this raging civil war. But where they are now is of no consequence. We are all citizens of the world, but still hold forever in our hearts precious ties, unique experiences, yet to be told histories, haunting memories. The lyrical power of literature is such that in these terrible times can synthesise all these, meld and consider them, and renew hope in the human condition. These twelve authors have very individual stories and all project their universality.
The protagonist of Dima Wannous's novel The Frightened fears fear itself: the novel takes on that question of "the very fear of fear"that "has permeated the souls of most Syrians for many decades".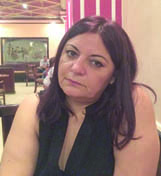 Poet Rasha Omran, who ran the Al-Sindyan Cultural Festival until the civil war forced its close and her escape, writes what at first glance is a balladic prose poem, but it erupts with fine touches of surrealism, in recording minutiae of daily life with bursts of grandeur . . . "Women poets are like solitary cats . . . are mad . . . are dreamers . . . are crafty . . ."
The chapter from Khaled Khalifa's latest novel, Death is Hard Work, opens with son Belbol trying to deal with his father's death wish that his bones should "rest in his home village", and finding himself up against checkpoints while becoming anxious about how death was outlasting the living and how people thought about themselves as "pre-dead".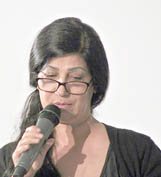 Poet and film-maker Hala Mohammad writes eloquently about the changes that happen after leaving a house and neighbourhood, and how memories "do not a country make". The sorrow and grief at all that's being lost in this war is encapsulated in the lines "I want to remain suspended in this space / the space that empties my mind of thought / turns my mind into a heart".

The new novel of Maha Hassan, who has lived in France for a number of years, is Aleppo Metro, a narrative about displacement, Syria's fleeing and destroyed people and the "savage war", inspired by her own dreams and then nightmares as Aleppo daily burns. Poet Fawaz Kaderi mourns the "still, unresponsive" child whose mouth was "full of shouts", while Nada Menzalji, also a poet, does not accept the destruction – the house was wrecked but "the scene remained intact".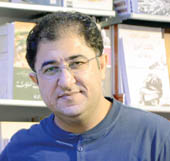 Haitham Hussein's novel Hostages of Memory relates in fascinating detail the story of a Kurdish family moving from village to village in 1960s Syria struggling with extreme poverty to find a life. Back in present-day war-torn Syria is


Rosa Yassin Hassan's novel People under a Spell, whose characters span the spectrum of opinion and factions, struggling to understand the "rising waves of extremism, hatred and violence"and how it was that Syrian society "collapsed almost completely in such a short period".
Nouri al-Jarrah's poem "Boat to Lesbos" is a dramatic elegy unfurling into the 21st century, through a feast of vivid present-day and historical images and a Greek chorus of spoken voice, the ancient mythology of the constellations. An elegy to all those who have been forced to flee Syria by sea, a particularly poignant line reads "Nothing is left of Cadmus fleeing with his sister from Tyre in flames but shards on a boat".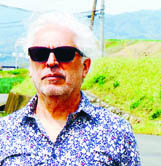 Monir Almajid takes the reader into the heart of Qamishli as a Syrian Kurd growing up in what was then a city of many ethnicities, religions and languages, and is followed by the final author of Syria in the Heart, poet Mohamad Alaaedin Abdul Moula.
His poems are perhaps a fitting conclusion to the feature as they range from language and dreams, to pain and fear, to a photo not yet taken, and to the cemetery watchman who reads "Here lies Syria" on a gravestone.

For a full list of the contents click here.
This year's Frankfurt Book Fair honoured writing in Dutch language from Europe's Flanders and the Netherlands. We, too, are honoured to present, in collaboration with the Flemish Literature Fund, Guest Literature from Flanders featuring six Flemish authors. The introduction gives much food for thought to those involved and interested in developing cultural dialogue through literature. Belgium is a tri-lingual country, with French, Dutch and German the official languages. Belgians can use whichever language they want to – language freedom is embedded in the constitution. Tolerance and acceptance of difference are seen in action, and with all the complexities of sharing and not sharing, of similarity and difference. And now the influx of migrants and refugees there is seeing growing numbers of writers of other languages, such as Arabic, Kurdish and Russian. What struck me about all six authors is that they are unafraid to experiment with both style and content, and offer surprises and inspiration that put the reader on the spot and demand attention.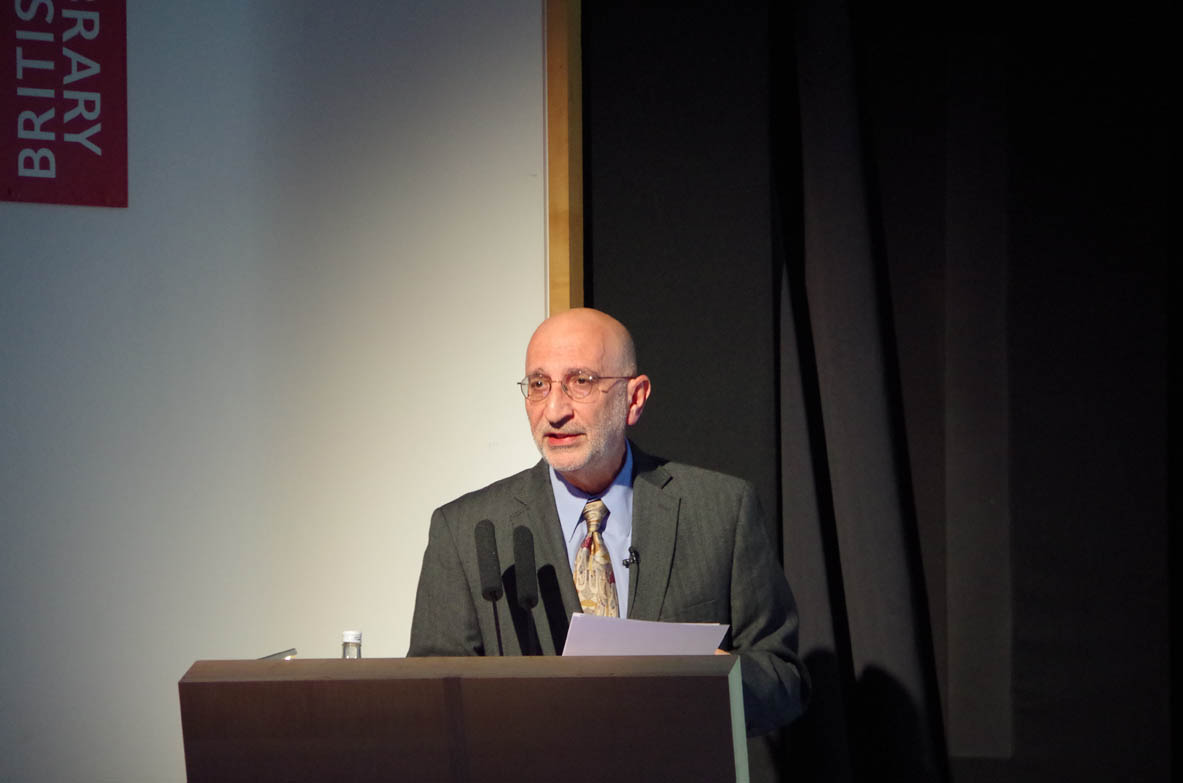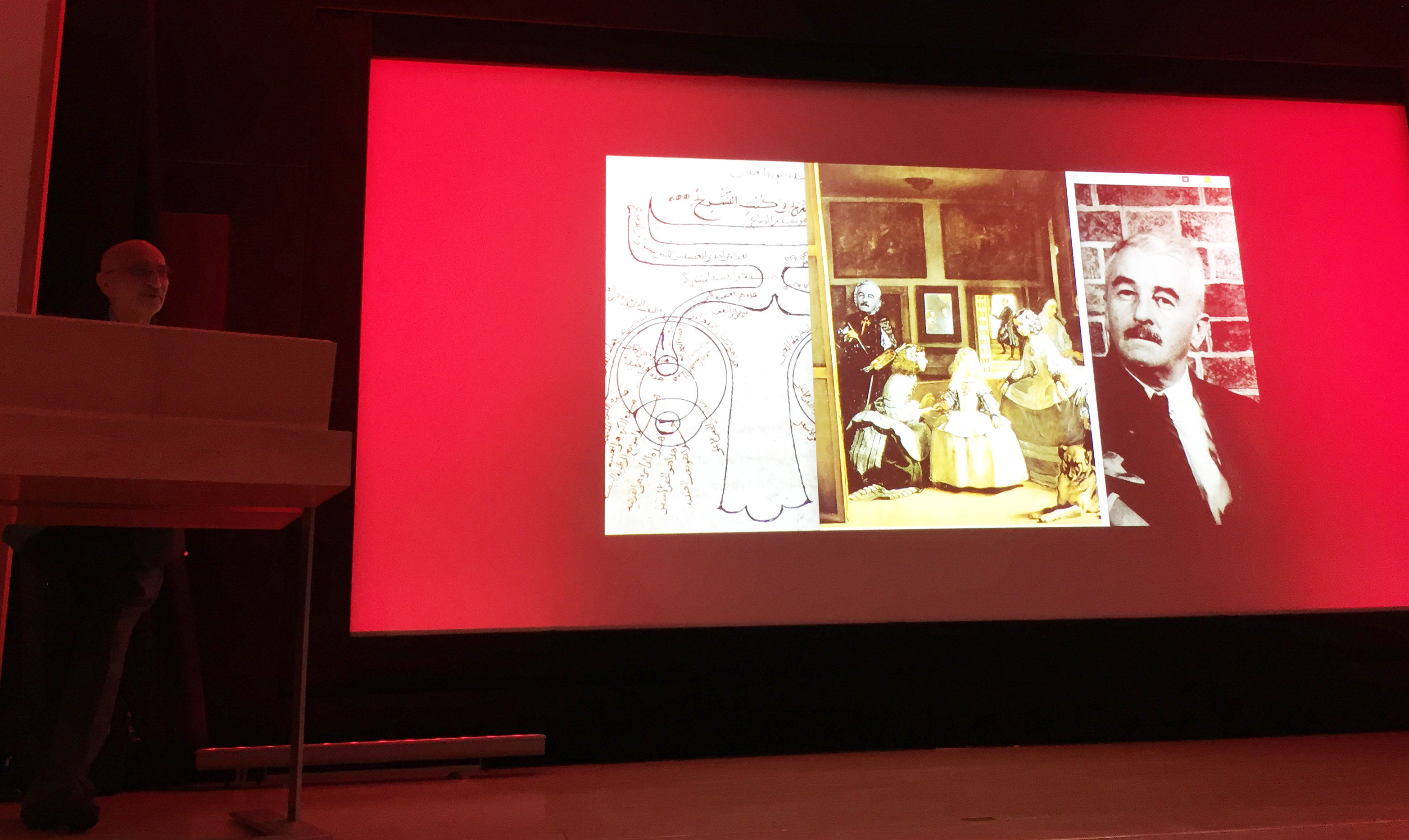 The successful first lecture of the Saif Ghobash Banipal Prize to mark ten years of awards for great contemporary Arabic literature translated into English took place at the British Library in October. Anton Shammas enthralled the audience with his lecture entitled Blind Spots: A millennium of Arabic in translation – from Ibn Al-Haytham to William Faulkner via Don Quixote, which raised fascinating questions concerning the science of perspective, and linguistic and cultural presuppositions over the centuries that have fed into the western cultural canon. For a report and synopsis of the Lecture click here.
In Banipal 57 – Syria in the Heart I am proud to announce a wonderful new collaboration between Banipal and St Aidan's College, University of Durham, with the enthusiastic support of the British Council. St Aidan's College and Banipal are establishing an annual Banipal Visiting Writer Fellowship for a published author writing in Arabic. The author Fadia Faqir, who is a Fellow of St Aidan's, and I, have been working on this since April this year; now all is ready for the first three-month Fellowship to take place from 23 January 2017. Click here for all details of how to apply.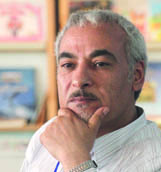 We open Banipal 57 – Syria in the Heart with a finely crafted, poetic short story by the well-known Palestinian author Liana Badr, and an excerpt from a powerful novel to be published in translation next year – The President's Gardens by Iraqi author Muhsin al-Ramli.

We end the issue with many book reviews. Enjoy and ponder!
MARGARET OBANK
November 2016
Published Date - 15/11/2016
---