News
Writers from Palestine in London on 24 January


Writers from Palestine in London

Banipal and The Mosaic Rooms have pleasure
in inviting you to join us for an evening of poetry and discussion
with poets from Palestine

Asma'a Azaizeh and Marwan Makhoul
7.00pm, Thursday, 24 January 2013
The Mosaic Rooms
A.M. Qattan Foundation
Tower House, 226 Cromwell Road
London SW5 0SW
With Q&A
Introduced by Banipal's editor Samuel Shimon
Chaired by Omar Al-Qattan, A.M. Qattan Foundation/The Mosaic Rooms
Followed by Reception and Book signing
Copies of Banipal 45 – Writers from Palestine will be on sale for signing
Doors open 6.30pm

About the poets:
Asma'a Azaizeh

Asma'a won the Qattan Foundation Young Writer Award in 2010 and had her first collection of poetry Liwa published in 2011. She has worked as a journalist and presenter for various newspapers and radio stations and is currently presenter of a Palestinian television programme on culture and art, as well as a lecturer in creative writing. She is also active in several cultural activities including editing the poetry section of www.qadita.net.

To read some poems by Asma'a from Banipal 45, translated by Khaled al-Masri, click here.
To read more about Asma'a Azaizeh, click here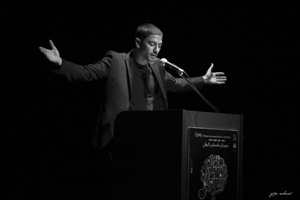 Marwan Makhoul

Marwan published his first book of poetry Ard al-passiflora al-hazinah (Land of the Sad Passiflora) in 2007 with Al-Jamal Publishers. That same year a second edition of the book was published in Haifa and then a third edition in Cairo in 2012. In 2009 he won the prize of best playwright in the Acre Theatre Festival for his first play.
To read some of Marwan's poems from Banipal 45, translated by Raphael Cohen, click here.
To read more about Marwan Makhoul, click here.
Banipal 45 is a doubly special issue, celebrating at the same time 15 years of publication and Palestine. The issue presents novels, short stories, and poems by 23 "new and young and uncompromising voices from all regions of Palestine" – 13 fiction writers and 10 poets.

Read their works in either the print or the digital edition, on your computer, on your iPad or iPhone.

Do join us in celebrating Writers from Palestine with two of these important new voices
This is a free event and you are invited, but seats are limited so do please RSVP here to reserve your place.


The Venue:
The Mosaic Rooms
A.M. Qattan Foundation
Tower House, 226 Cromwell Road
London SW5 0SW

Tel: + 44 207 370 9990
Click here for directions to The Mosaic Rooms

This event is hosted by: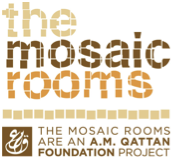 It is supported by: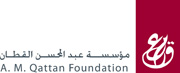 Published Date - 24/01/2013
---