News
Banipal 67 – Elias Khoury, The Novelist
Banipal 67 has main feature on Elias Khoury, The Novelist
This issue of Banipal has coincided with the pandemic of coronavirus that has led to thousands of deaths, and to lockdowns and quarantines in most countries of the world. We are endeavouring with our distributors to bring you both print and digital editions. We hope you receive your copy safely, either print or digital, but do check out all options on our website if necessary and be in touch.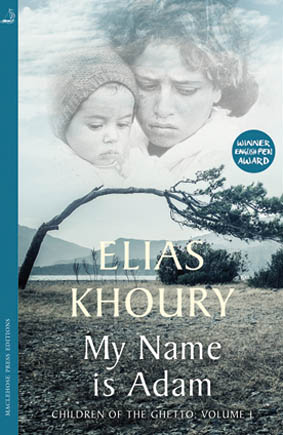 The main focus of Banipal 67 is the celebrated Lebanese and international author Elias Khoury, who is an essayist, editor, teacher, playwright and short story writer, but above all a novelist. Elias Khoury published his first novel 'An 'ilaqat al-da'ira (On the Interrelations of the Circle) in 1975, and in 2019 his latest novel Najmat al-Bahr (Stella Maris), which is the second part of his trilogy Children of the Ghetto, the first being My Name is Adam. During these 45 years of his literary career he has published 14 novels, of which 10 have been translated into English. Followers of Khoury's career will notice that he published two novels in one year, 1981, Little Mountain and White Masks.
But then he stopped writing fiction until 1989 and the publication of The Journey of Little Ghandi. During that period, Khoury published four books of literary criticism, essays and political articles. One of these was Zaman al-Ihtilal (1985, Time of Occupation), a series of articles on the Israeli occupation of Lebanon after the 1982 Invasion. These articles were to attract the attention of a Lebanese reader, who would translate some of them for her friends; later they would lead her to discover and translate Khoury's first novel into English. The full story is in Maia Tabet's article below.
Along with Naguib Mahfouz, Elias Khoury is certainly the most translated Arab author, in English and in other languages (many of the works of Naguib Mahfouz were translated only after he became Nobel Laureate for Literature in 1988). In Arabic, Khoury's books have been constantly reprinted.
The feature, "Elias Khoury, The Novelist", opens with three excerpts from his latest novel Stella Maris, the second part of the trilogy, translated by the inimitable Humphrey Davies. It is followed by essays, articles on the corpus of novels, and reviews. The excerpts from Stella Maris pinpoint the endless contradiction that Adam lives, so he must "divide Adam into two halves, one for presence and one for absence", and though victims are enveloped in silence and "stripped of language" in the face of humanity's barbarity, the essence of civilisation is that language is "the only tool the dead can use to speak".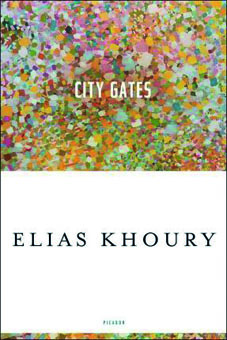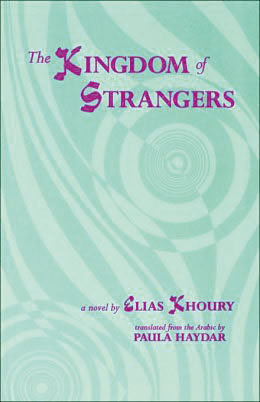 Maher Jarrar examines how readers enter the world of Elias Khoury's novels, drawn in by the first-person narrator, becoming "live witnesses" impelled to respond to the questions the author asks. His innovative and "experimental language" and "textual strategies" make him a "luminary" of world literature. Khoury's early works, written during the Lebanese Civil War, pioneer a new and "second beginning" for the Lebanese novel, writes Abdo Wazen, re-visiting Little Gandhi's and Beirut's lost memories in The Journey of Little Gandhi. Saif Al-Rahbi also looks through the lens of the civil war, remarking on the shattering of language in City Gates and White Masks' "harsh indictment of the civil war period". Aida Fahmawi Watad takes on Elias Khoury's moral questions in Children of the Ghetto – who writes history, who writes literature, and how can someone who is absent write his story? Yehouda Shenhav-Shahrabani explores the literary space-time continuum that he discovered on translating five of Khoury's novels into Hebrew, while Raef Zreik discusses the author's "suspicion of language and words" in his novels, the role of silence, and the "image of anti-writing". Fakhri Saleh wonders whether the two novels of the trilogy may be "a kind of re-writing or meditation" through intertextuality to what has been previously written on the Palestinian cause. Suneela Mubayi relates how Elias Khoury became her mentor while studying for her PhD at NYU, and how she had the chance to visit the tomb of Ahmed Faris al-Shidyaq with both Elias Khoury and his translator Humphrey Davies. Chip Rossetti and Stephanie Petit review afresh The Kingdom of Strangers, City Gates and White Masks.
Our feature on Elias Khoury ends with the opening chapter of his as-yet-untranslated first novel, On the Interrelations of the Circle, translated by Paula Haydar, who has already translated three of Khoury's early novels.
Other features in Banipal 67 are poems by two winners of the Moroccan Argana International Poetry Prize, Wadih Saadeh and Hawad. It also features more poems, by three young poets: Huda Fakhreddine (Lebanon), Mosab Abu Toha (Palestine) and Mohamed Arbi (Tunisia). Plus works by two well-known Iraqi writers: Muhammad Khudayyir writes "The Baghdad Tattoo", about the influence on him of Iraqi pioneer short story writer Abdel Malik Nouri; Muhsin al-Musawi gives us a long chapter from his new novel Takhatur (Telepathy) which reveals the uncanny world of parapsychology and the fantastic; following it is an extract from an interview about the novel.
Every Spring issue of Banipal we introduce excerpts from six shortlisted novels of the International Prize for Arabic Fiction. This year the 2020 prize was awarded online on 14 April. The winner was Abdelouahab Aissaoui for his historical novel The Spartan Court.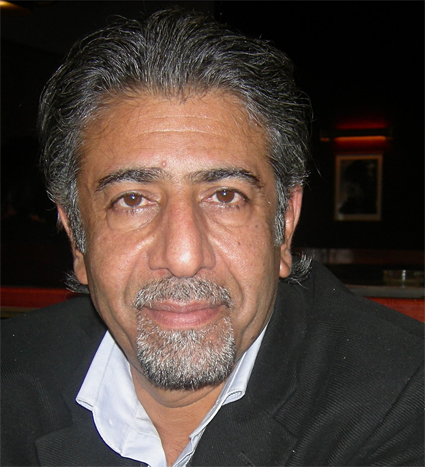 The issue opens with an examination by critic Fakhri Saleh of the poetic vision of sorely missed poet and writer Amjad Nasser, who tragically died last year, a poetic vision which harnesses "the creative power of narrative with the special features of the prose poem".

Our Page One spotlight is given over to Jan Dost, who writes about the dilemma of the force field exerted by his two languages, Kurdish and Arabic.

Keep safe and well and far from coronavirus.



Margaret Obank
Published Date - 21/04/2020
---