News
Come to the Mosaic Rooms to celebrate the first title in the Swallow Editions series.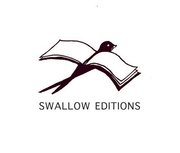 7pm, Thursday 20 October

The Mosaic Rooms, A.M. Qattan Foundation
Tower House, 226 Cromwell Road
London SW5 0SW

This event is free but places are limited, please RSVP info@mosaicrooms.org or call 020 7370 9990
Swallow Editions is a new not-for-profit enterprise established by the celebrated Syrian author, Rafik Schami, publishing emerging voices from across the Arab World. On Thursday 20 October the first title selected for publication will be launched, Sarmada, by author Fadi Azzam. Fadi Azzam was born in 1973 in Swaida, Southern Syria, but like many compatriots of his generation he was forced to leave his beloved Damascus and settle in the United Arab Emirates. He is an acclaimed freelance journalist, whose work regularly features in Al Quds Al Arabi and his first collection of short stories Thahtaniat was published in March 2010.
The town of Sarmada, Arabic for 'perpetuate', or 'the eternally not challenged', is the novel's fictitious setting. Three women struggle against the forces of society, family, and passion in a small Druze village in the south of Syria as the country itself struggles against the forces of the Ottoman Empire, the French Empire, and then the Baath.
For more info on the event click here
For more info on Swallow Editions click here
Or visit them on Facebook

Published Date - 20/10/2011
---