News
Alessandro Spina's Libyan Epic
In an essay and overview, The Whole Shadow of Man, André Naffis-Sahely tells the story of discovering Alessandro Spina and embarking on translating from Italian Spina's 1,250-page Libyan epic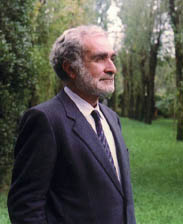 Three months after Alessandro Spina's death in July 2013, Ilario Bertoletti, his Italian editor, published a memoir where he described his first near-encounter with the notoriously reclusive writer: "It was June, 1993. The bell rang in the late afternoon; moments later, a colleague entered my office: 'A gentleman dropped by. He looked like an Arab prince, tall and handsome. He left a history of the Maronites for you.' "

After that visit in 1993 the editor made some enquiries and discovered that Spina had been quietly publishing a number of novels and short stories since the early 1960s that charted the history of Libya from 1911, when Italy had invaded the sleepy Ottoman province, up to 1966, when petrodollars sparked an economic boom, exacerbating the corruption and nepotism that eventually paved the way for Muammar Gaddafi's coup d'état in 1969. It took Bertoletti – who runs Morcelliana, an independent publisher in Brescia – fifteen years to persuade Spina to let him reissue his books, or rather to assemble them into a 1,250-page omnibus edition entitled I confini dell'ombra: in terra d'oltremare (The Confines of the Shadow: In Lands Overseas), which he eventually published in 2006. The work comprises six novels, a novella and four collections of stories . . .

. . .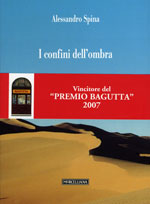 A year later, The Confines of the Shadow was unanimously awarded the Premio Bagutta, Italy's highest literary accolade. It was an impressive achievement, especially for an author who had insisted on publishing his books in limited editions with tiny outfits, all of which had fallen out of print by the early 1990s. However, the Bagutta nod only caused a faint ripple: a single radio interview, a handful of glowing reviews and a conference in his honour, which he didn't attend.

Lacking a persona to grapple onto – the back flap doesn't even feature a photograph – the book receded into obscurity, and although Spina remains little known even in Italy, where he spent the last thirty years of his life, his life's work, The Confines of the Shadow, belongs alongside such panoptic masterpieces as Buddenbrooks, The Man Without Qualities and The Cairo Trilogy.
Spina died two weeks before I concluded an agreement with a London publisher to translate the entirety of The Confines of the Shadow. Denied the privilege of meeting him – my letter of introduction remains in my drafts folder – I was faced with a conundrum: the translation of such a monumental opus in the immediate wake of the author's death meant that any afterword I produced would have to deal with the life, of which I knew next to nothing, save that 'Alessandro Spina' was a nom de plume adopted in 1955 when Alberto Moravia published his first story, 'L'ufficiale' (The Officer) in the literary magazine Moravia co-founded, Nuovi Argomenti (New Short Story Collection) . . .

. . .

To read the whole story of André's discovery of Alessandro Spina and an overview of Spina's Libyan Epic, click here
Published Date - 13/08/2014
---