News
The 2021 Annual Lecture




Change and Continuity
in Contemporary Arabic Fiction


Award-winning translator Jonathan Wright
gives this year's Saif Ghobash Banipal Prize Lecture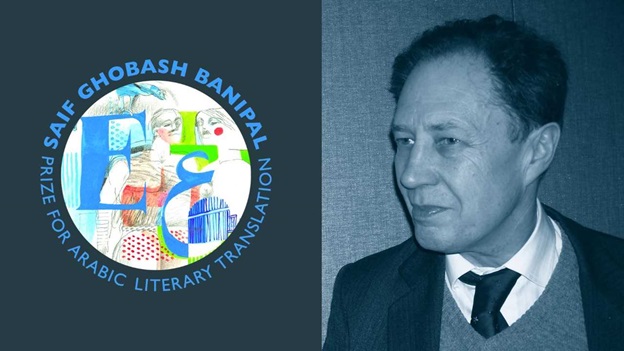 Wed 10 November 2021, 19:00 – 20:00 (UK time)
This free online event is hosted by the British Library on Zoom.
Register with the British Library here to be sent a link in advance giving access


Jonathan Wright explores the odd case of Arabic literature,
written in a language that is no one's mother tongue,
with a morphology that has hardly changed for more than a millennium



Jonathan Wright draws on his own experience as a translator of contemporary Arabic fiction to examine and critique the assumptions that underpin a corpus of literature written in Modern Standard Arabic (MSA), a language that no living person speaks as their mother tongue. He will raise and discuss a number of major issues:
What are the consequences when the literary establishment tries to maintain a prescriptivist stranglehold over modes of creative expression?
Are the guardians of language even right when they claim to be preserving an immutable standard?
The reality is that Arabic has changed and continues to change, but MSA remains very different from the language people speak at home and sing in when they are sad or in love.
How do creative writers operate in such an environment?
And how long can the conservatives hold out against the intrusion of colloquialisms they consider vulgar?
When the literary cultures of the source and target languages are so different, the choice of texts and the way they are handled is bound to be contentious, especially given the imbalance of cultural power. In translating these works, how many concessions should translators make to a literary tradition that may owe much to contemporary elitism, not just to the fifteen centuries of diverse literature written in Arabic?



Jonathan Wright's most recent translations are The Book of Collateral Damage by Sinan Antoon (Yale University Press, 2020) and God 99 by Hassan Blasim (Comma Press, 2020). He won the 2016 Saif Ghobash Banipal Prize for Saud Alsanousi's The Bamboo Stalk – "a 'page-turner' translation with a universal appeal". In the 2015 Prize he won commendation for his "sureness of stylistic touch" for Amjad Nasser's Land of No Rain, and was joint winner of the 2013 Prize for Youssef Ziedan's Azazeel – "deftly capturing the feeling of the original". His translation of Ahmed Saadawi's Frankenstein in Baghdad (2018) was shortlisted for the Man Booker International Prize in 2018, and the short story collection Jokes for the Gunmen by Mazen Maarouf was longlisted for the 2019 Prize. He was awarded the 2014 Independent Foreign Fiction Prize for Hassan Blasim's The Iraqi Christ – a "pacy, pugnacious translation". His translations were also shortlisted for the Saif Ghobash Banipal Prize in 2018, 2019, and 2020.
Jonathan Wright studied Arabic, Turkish and Islamic History at St. John's College, University of Oxford, and worked for many years for Reuters as a journalist in the Arab world including in Tunisia, Oman, Lebanon and Egypt. He was a judge of the 2014 Saif Ghobash Banipal Prize. His translations also include works by Khaled el-Khamissi, Rasha al-Ameer, Fahd al-Atiq, Alaa el-Aswany, Ezzedine C. Fishere, Galal Amin and Bahaa Abdelmegid, also novels whose Arabic originals were shortlisted for International Prize for Arabic Fiction (IPAF), such as Hamour Ziada's The Longing of the Dervish (2015 IPAF) and Ibrahim Essa's The Televangelist (2013 IPAF).
ALL WELCOME


A selection of Jonathan Wright's translations


Published Date - 03/11/2021
---