News
Banipal and the V&A's Friday Late: Record, Reframe, Resist
Banipal Short Story Circles
30 November, 2012
6.45-7.15pm, 7.30-8.00pm and 8.15-8.45pm.
V&A, Cromwell Road, London SW7 2RL

Tel: 020 7942 2000
Click here for directions. The Short Story Circles take place in the Sackler Centre at the V&A.
Entry: Free.
Banipal Book Club hosts three 30 minute story-telling circles at the V&A's Friday Late: Record, Reframe, Resist, as part of the Nour Festival of Arts. Each circle will focus on a different story from a different Arab country, with interactive performance and discussion. The stories have all been published in recent issues of Banipal and are all available to read online or download in pdf format (see below). Read the stories in advance or just come along to learn more about modern Arab story-telling today.
18.45–19.15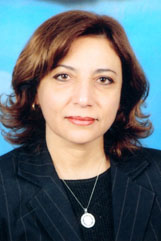 THE WAY TO POPPY STREET, by Tunisian author Rachida el-Charni.
The Way to Poppy Street tells the story of a feisty young woman who refuses to give up - whatever the cost. It was first published in English translation in Banipal 39 – Modern Tunisian Literature (Winter 2010) and later selected for and published in the Granta Book of the African Short Story (2012). Translated by Piers Amodia.
To read online, click here.
Download as pdf.
19.30–20.00
KUYA'S LITTLE THINGS, by Emirati author Abdul Hamid Ahmed.
Kuya's Little Things turns on the dreams of impoverished South Indian worker Kuya. It was selected from Banipal 42 – New Writing from the Emirates (Winter 2011). Translated by Thomas Aplin.

To read online, click here.
Download as pdf.
20.15–20.45
A FATEFUL MEAL, by Palestinian author Eyad Barghuthy.
A father and daughter share a fateful meal in an Acre fish restaurant. From the forthcoming issue Banipal 45 – Writers from Palestine (The story will be accessible as a selection as soon as Banipal 45 is live). Translated by John Peate.
To read online, click here.
Download as pdf.
Please do come along for relaxed discussion. We hope to see you soon!
This is a Banipal collaboration with the V&A and Nour Festival of Arts

Published Date - 30/11/2012
---