News
Successful Library Open Evening
First ever BALMAL
Library Open Evening
The first ever BALMAL Open Evening, hosted by the Arab British Centre and Banipal, was very successful: overflowing with visitors and animated conversation!
The Library now has a number of new members, and many of the duplicate ex-library books were sold. Interest in Arab literature is definitely increasing.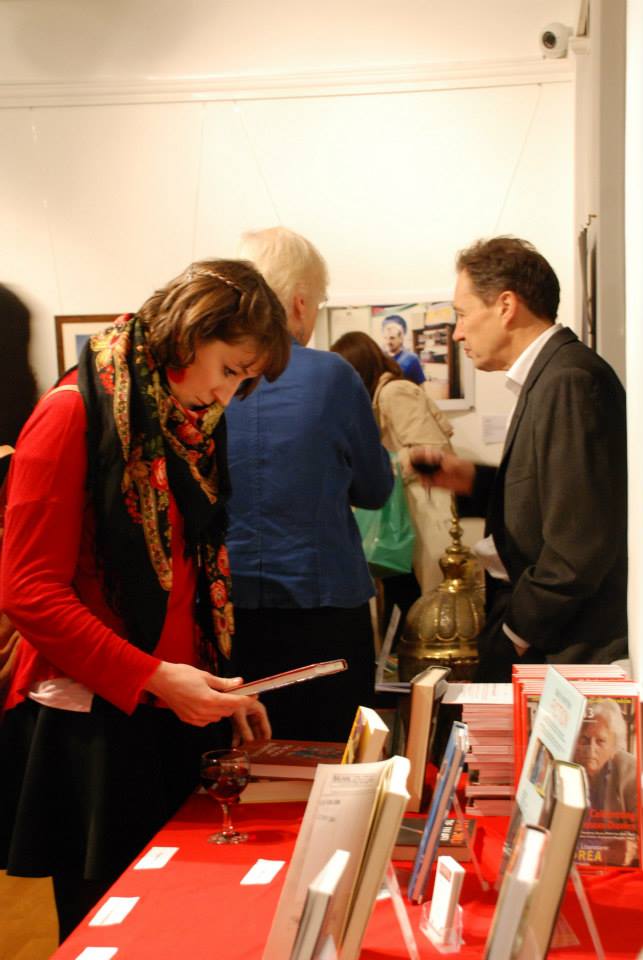 Our guest speaker Jonathan Wright, the award-winning translator and one of the four judges of the 2014 Saif Ghobash Banipal Prize for Arab Literary Translation, praised BALMAL as a great resource, with over 600 works of Arab literature in English translation or original English, within the Library's total collection of 2,000 books. As well as the ever-growing literature section (fiction, poetry, plays, memoirs and a few works of literary criticism), since 2009 the Arab British Centre has also developed the collection of non-fiction titles – from rare reference books on the Arab world to contemporary works by authors such as John McHugo, Brian Whitaker and Samir Kassir, among many others.
During the evening the Arab British Centre displayed works on Arab Cuisine from different countries and Art books while Banipal arranged a display of literature titles. The latter showed an amazing variety of contemporary Arabic fiction and its imaginative power, with recommendation cards written by Book Club members. It also displayed a list of categories of fiction, such as Sci-Fi, Magic Realism, Desert Life as well as Rural and Urban Life, Psychological Novels, Prison Writing, Comic and Satirical Works, Palestinian Resistance Literature, Contemporary Issues and Historical Novels, literature with a focus on the Lebanese Civil War and the Gulf War, and many others. Particular attention was also given to works by Arab women authors and by poets, who included Amjad Nasser, Maram al-Masri and Saadi Youssef, who features in Banipal 51. The display also included details of 22 books from the 105 Best Arabic Novels of the Arab Writers Union, that are in the library.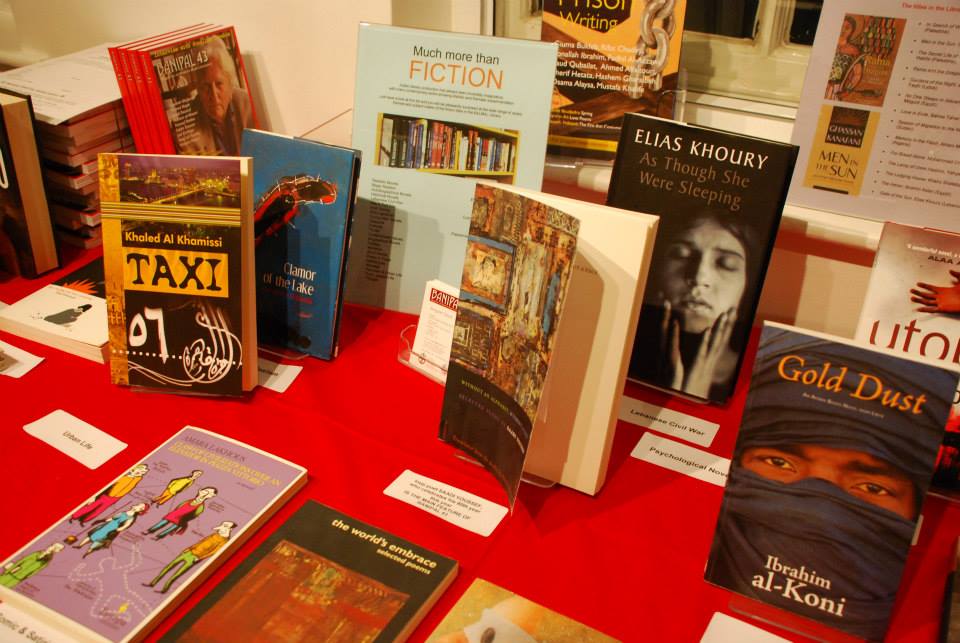 Publisher Margaret Obank introduced Jonathan Wright. He spoke about having been a journalist in the Middle East for many years and visited all the Arab countries apart from Mauritania. He also spoke about the importance of literature in translation, and that it was "a very good channel for discovering more about other countries and the way people live". He added that "it is a very intimate and a very authentic immediate voice that sticks in your mind in a way that other forms of information do not".
He also noted that over the period Banipal has been publishing there had been a steady increase in Arabic literary translation. The attendance in the Library that evening definitely bore this out.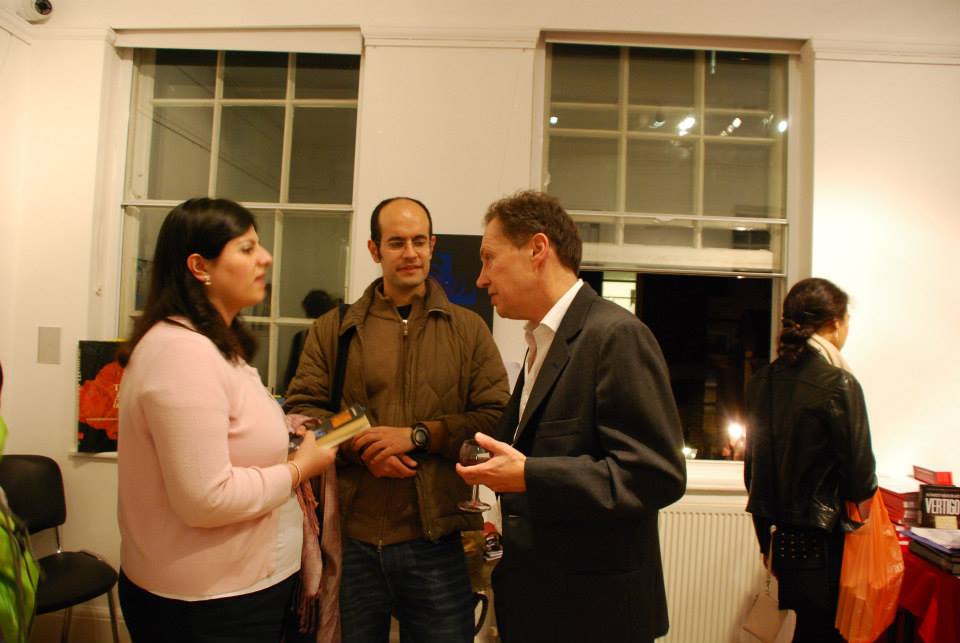 Freelance journalist and Banipal trustee and editor Susannah Tarbush reported on the evening on her blog The Tanjara. Ruba Asfahani, the Arab British Centre's Communications Manager, Tarbush reported, explained that the idea behind the open evening was to find out whether people would like the opportunity to use the library outside of the Arab British Centre's office hours. If this proved to be the case, such evenings could become a regular event.
For more photos of the event, please go to Banipal's Facebook Page and browse the album BALMAL Library Open Evening









Published Date - 06/11/2014
---