News
'A Tribute to Adonis: Talks and Events' at Mosaic Rooms
Adonis today is considered one of the most important figures in the Arabic literary history of the last fifty years, and the Arab world's greatest living poet. His work has spanned poetry, literary criticism and history, Sufism, politics and contemporary cultural affairs.
The Mosaic Rooms is celebrating his life and work with an exhibition of his exquisite artworks and the following events:
• Opening evening, Friday 3rd February at 7pm: Adonis will be in conversation with Khaled Mattawa, winner of the Saif Ghobash Banipal Prize for Literary Translation for his translation Adonis: Selected Poems.
Born in Benghazi, Libya, in 1964, Khaled has translated eight volumes of contemporary Arabic poetry and written four volumes of his own. He is a founding contributing editor of Banipal and professor of creative writing at the University of Michigan. For more information on Khaled Mattawa click here.
The judges of the 2011 Banipal Prize described Adonis: Selected Poems as "a monumental piece of work, a long-overdue compendium of works by one of the most important poets of our time ... The translations are supple and fluent, flexible yet accurate, consistently sensitive to the poet's nuances, and beautifully render into English Adonis's modernist sensibilities."
To read the judges' announcement in full please click here.
Khaled will be presented with the prize at Kings Place on Monday 6th February. For more information please click here.
• Artist's Talk, Saturday 4th February at 12pm: Adonis will be in conversation with Hans Ulrich-Obrist, Co-director of Exhibitions and Programmes and Director of International Projects at the Serpentine Gallery.
• Islam, Sufism and Arabic Literature, Tuesday 7th February at 7pm: Adonis will discuss these with Omar Al-Qattan.
• Refelctions on the Role of the Intellectual in Society, Wednesday 8th February at 7pm: Adonis & award winning Chinese dissident poet Yang Lian.
For more details and tickets (£8/£5 consessions) please visit the Mosaic Rooms website.
The Mosaic Rooms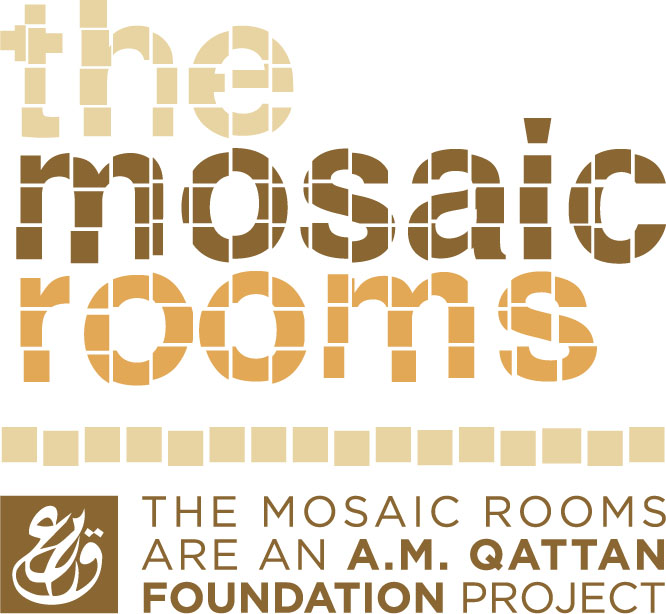 226 Cromwell Road
London SW5 0SW
www.mosaicrooms.org
Published Date - 03/02/2012
---