News
SAFAR Film Festival
SAFAR Arab Film Festival

Now in its fourth edition, the biennial SAFAR Film Festival, held in London at the ICA and the Institut Francais, 13-18 September, is the only festival in the UK solely focused on programming Arab Cinema. This year's SAFAR examines the enduring and symbiotic relationship of literature and film in the Arab world, presenting a rich and diverse programme of cinema from the 1960s to the present day.
On Sunday a full progamme at the ICA, starting at 2pm with Short Films from Egypt, Qatar and Jordan, then Fallen Angels Paradise (1999) at 4pm, and a Q&A with its director Oussama Fawzi, and at 6pm, the Algerian Opium and the Baton (1977) adapted from Mouloud Mammeri's novel of the same name.
On Saturday a chance to see, at the ICA , the 1973 Tunisian film In the Land of Tararanni (4pm), adapted from stories of Ali Douagi, father of the Tunisian short story, one of them being especially translated in Banipal 62 as part of our partnership with the Festival. This is followed at 6pm by the European Premiere of the Lebanese film Still Burning, directed by Georges Hachem. Then, at 8.30pm at the Institut français, the new film Wajib with Palestinian actor Mohammad Bakri (pictured above) and his son Saleh, directed by Annemarie Jacir. See Banipal 45 (2012) and on the Banipal website for an in-depth interview with Mohammad Bakri.
Showing on Friday 14 September, Koutaiba Al Janabi's Stories of Passers Through (6pm), and Poisonous Roses directed by Ahmed Fawzi Saleh (8pm). Both directors will be doing Q&As after each screening.
At the reception to Launch the Festival on 13 September: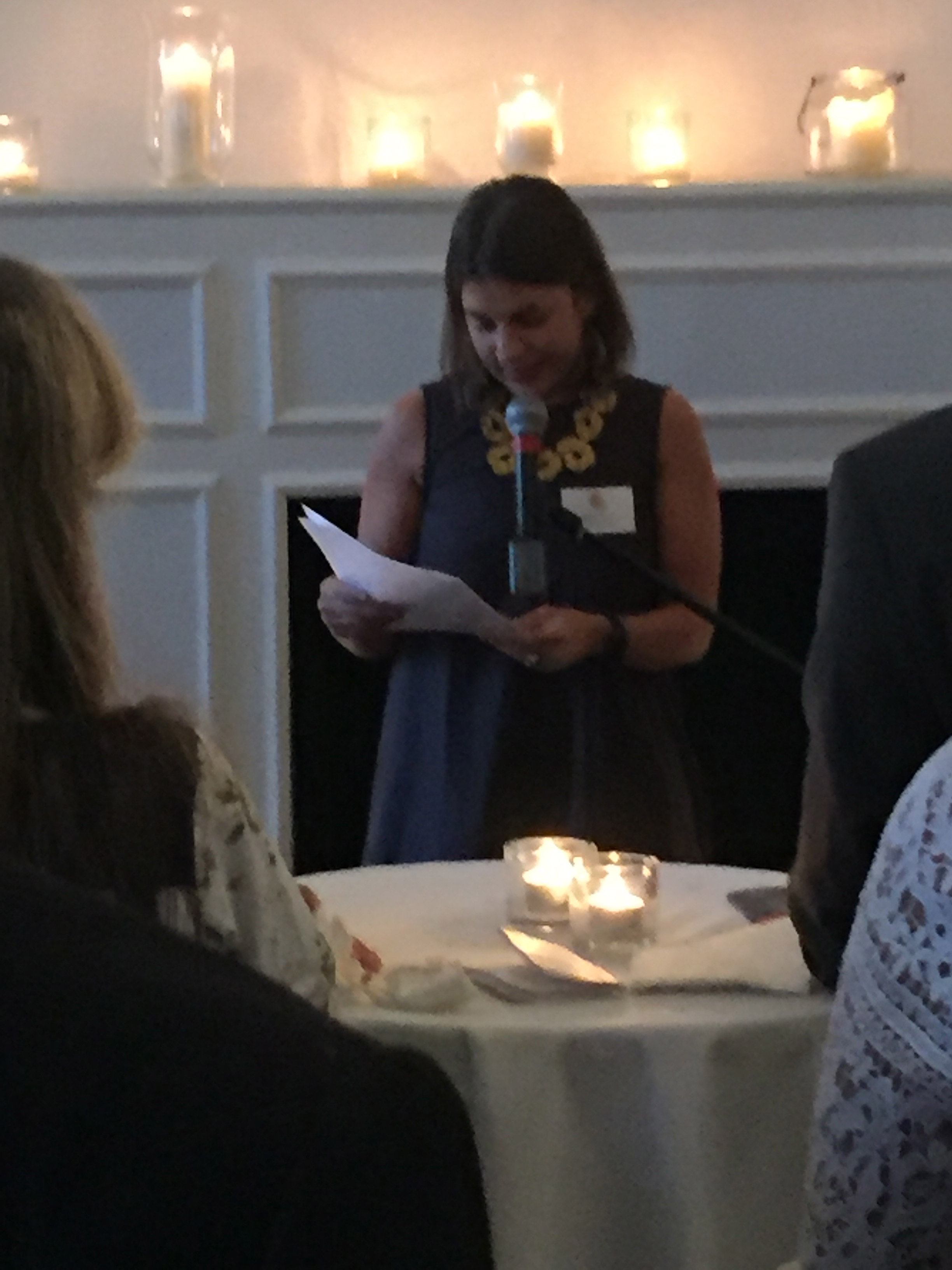 Curator Joseph Fahim, introducing SAFAR in Banipal 62 – A Literary Journey through Arab Cinema, writes:
The marriage of cinema and literature in the Arab world was not going to be equal, consistent or seamless; but when it worked, it was a revelation. Throughout the Arab world, literature helped cinema discover and foster its national identity, used in part to cast off the shadow of colonisation. Cinema, meanwhile, helped to popularise these indigenous narratives, exploring texts from different angles and shedding light on the innovation these narratives encompassed. Egypt, home of the oldest industry in the region, led the way, thanks to a surge in literary adaptations of some of the country's foremost writers (Naguib Mahfouz, Yusuf Sibai, Taha Hussein and, later, Ihsan Abdel-Quddous) following the abolition of monarchy in 1952. Morocco had sporadic, if copious, attempts at adapting texts for the screen, with the likes of The Barber of the Poor District, directed by Mohamed Reggab in 1982; Zift (Tayeb Saddiki, 1984) and Salat al-Gha'ib (Mohamed Banati, 1995).
"Syria encouraged filmmakers to adapt a host of novels from across the region during the '70s – the high point of Syrian cinema, resulting in some of the most accomplished Arab films in history, including Tewfik Saleh's The Dupes and Bilal al-Sabouni's The Fifth Castle. Throughout the years, a number of literary adaptations from Algeria, Tunisia, Palestine, Iraq and Kuwait began to surface. The vast majority were forgotten, while some became iconic works in Arab cinema. Nearly all, however, remain unseen outside of their respective countries, brushed off by international programmers and critics alike.
"The SAFAR Film Festival intends to change this reality, offering a programme that highlights one of the most under-explored chapters of Arab film history. The rise in profile of Arab film-makers over the past few years (several Oscar nominations; robust box office receipts; extensive participation in the world's biggest film festivals) has spawned a number of revivals and restorations that demonstrated the unpredictability of the Arab cinematic heritage: a rich, unwieldy canon, constantly defying expectation."
SAFAR will also explore the myriad ways in which literature and storytelling can influence contemporary cinema – from story structure, to folklore, to autobiography – with a selection of documentaries, shorts, and features from Iraq, Palestine, Jordan, Qatar, and Lebanon, all accompanied by expert Q&As.
Take a literary journey with SAFAR and immerse yourself in Arab cinema: a rich, unwieldy canon constantly defying expectation.
Click here for more.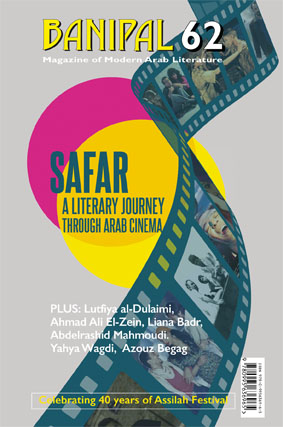 Working across mediums SAFAR will showcase the finest in Arab arts both in print and on screen. Banipal enthusiastically took up the invitation to collaborate with the SAFAR Film Festival on its literary theme, publishing a special 66-page feature in Banipal 62 – A Literary Journey through Arab Cinema that explores and discusses the adaptation of literature into film. It includes introductions to the festival by Nadia El-Sebai, director of the Arab British Centre, and SAFAR's curator Joseph Fahim, along with articles, interviews, images, and reviews of book and film pairs. For a full list of articles click here
Banipal Book Club meetings will also be exploring the theme of literature and film. On 25 July, in the Arab British Centre's Meeting Room and Library (6.30-8.00pm) they will be delving deep into Midaq Alley, a novel by Nobel Prize-winning Egyptian author Naguib Mahfouz, examining also the film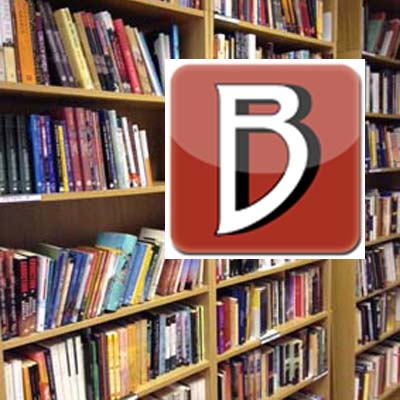 adaptations of the book from the Arab World – and from Mexico, Jorge Fons' multi award-winning Midaq Alley (El Callejon De Los Milagros), starring Salma Hayek, and Ernesto Gomez Cruz, was the first Mexican film to be released domestically on DVD (in June 2001).
Copies of Midaq Alley are in the BALMAL Library as well as copies of Banipal 62. Click here for more about the Library, and here for more on Banipal magazine.
On 6 September, the same venue and time, the Book Club meeting will be a run-up to SAFAR Festival, with a discussion on Ghassan Kanafani's Men in the Sun and the film by Tewfik Saleh The Dupes.
During the Festival there will be a two-day Film Development Workshop for early and mid-career Arab filmmakers or filmmakers working on projects connected to or inspired by the Arab world. Click here to find out more and sign up to attend. https://www.arabbritishcentre.org.uk/projects/safar-film-festival-series/safar-2018/qas-events-workshop/film-development-workshop-with-saeed-taji-farouky/#y6A4QwcTWR5KhsFR.99
As Joseph Fahim writes in Banipal 62, the SAFAR Film Festival programme shall thus be a space for discovery, for exploration and for shining an entirely new light on Arab cinema. For information on the films being shown click here.
To buy a copy of Banipal 62 from our distributor Inpress, click here
Alternatively, you can get a copy via PayPal, as follows:
Click for full programme of all film screenings, discussions



• The Arab British Centre is an award-winning cultural organisation that works to further understanding of the Arab world in the United Kingdom. SAFAR, the only festival in the UK solely focused on programming Arab Cinema, is The Arab British Centre's flagship event growing the popularity of Arab film culture in the UK.

• In partnership with Banipal magazine of modern Arab literature, now in its 21st year of publication, this year's SAFAR celebrates the enduring and symbiotic relationship of literature and film, presenting a rich and diverse programme spanning over 50 years; from classic cinema adapted from trailblazing authors such as Naguib Mahfouz and Ghassan Kanafani, to the best in contemporary storytelling from across the region.
Published Date - 18/09/2018
---