News
18/06/2011:Ramsey Nasr at World Literature Weekend


Ramsey Nasr in conversation and reading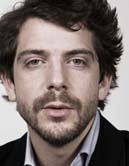 Time and Date: 7 pm, Saturday 18 June
Venue: London Review Bookshop
14 Bury Place
London WC1A 2JL
Prize-winning poet, essayist, dramatist and actor Ramsey Nasr, born in 1974 in Rotterdam into a Palestinian-Dutch family, was voted Poet Laureate of the Netherlands in 2009. A man of many passions, including classical music, drama, poetry and travel, as city poet of Antwerp in 2005 his appearances were attended like pop concerts. Banipal's publication of Heavenly Life, a collection of his poems translated by David Colmer, brings his work for the first time to an English-speaking audience. For poet Marilyn Hacker, 'Ramsey Nasr is already a polyvalent literary figure in his own country and language – multi-faceted, virtuosic, irreverent and polymath. His poems, in every form and register from sonnet to Whitmanian tirade, do not balk at history, whether that of his family's situation in the West Bank or the fate of Dutch Jewish musicians and Mahler's music during the Nazi Occupation of the Netherlands – to name but two stopping points.'

Tickets: £9
To book, click here and scroll down
For local map of London Review Bookshop / British Museum area for all events click here

Ramsey Nasr recently read extracts of Heavenly Life at a chamber music arrangement for Mahler's Fourth Symphony (on which the poem is based) at Dutch Remembrance Day on 4 May. Click here for more . . .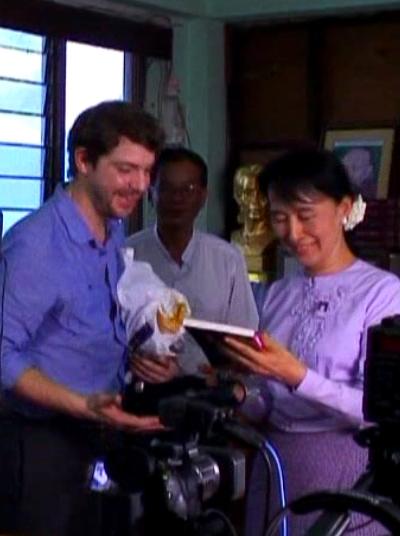 Ramsey in Burma earlier this year interviewing Aung San Suu Kyi


Click here to get a copy of Heavenly Life


Published Date - 18/06/2011
---