News
IPAF 2012 Shortlist Announced
The shortlist for the 2012 International Prize for Arabic Fiction has been announced at a press conference in Cairo. Selected from amongst 101 submissions, the shortlisted authors are from four different countries.

The six titles are:
The Vagrant by Jabbour Douaihy
(Lebanon, Dar an-Nahar)
Embrace on Brooklyn Bridge by Ezzedine Choukri Fishere
(Egypt, Dar al-Ain)
The Druze of Belgrade by Rabee Jaber
(Lebanon, al-Markaz al-Thaqafi al-Arabi)
The Unemployed by Nasser Iraq
(Egypt, al-Dar al-Misriya al-Lubnaniya)
Toy of Fire by Bashir Mufti
(Algeria, al-Ikhtilaf)
The Women of al-Basatin by Habib Selmi
(Tunisia, Dar al-Adab)
This year's shortlist includes a number of different themes, ranging from exile and questions of personal identity to social and political upheaval, both historically and in the present time. Three of the authors have been shortlisted for the Prize before: Jabbour Douaihy (June Rain, 2008), Habib Selmi (The Scents of Marie-Claire, 2009) and Rabee Jaber (America, 2010), whilst Ezzedine Choukri Fishere was longlisted for the Prize in 2009 for his novel Intensive Care.

Chair of Judges Georges Tarabichi commented that, in its fifth year, the Prize "takes place in exceptional circumstances, with many Arab uprisings against despotic regimes which have been entrenched in most regions of the Arab world for long decades", while many of the titles submitted "paint a picture of the stifling conditions prevalent before the explosion of uprisings". The Prize prides itself in recognising the very best of Arabic fiction and, unlike any other prize in the Middle East, has the ability to bring contemporary Arab voices to an international audience through translation, especially important at these times of great change in the Arab world.
Jonathan Taylor, Chair of the Board of Trustees, commented: "The fifth anniversary of IPAF is an appropriate time to note, with great pride, how the prize, through translation, is enabling an international audience to share and enjoy Arabic fiction of the highest quality at an important moment in history."
Until the press conference at Cairo's prestigious Dar al Opera the five Judges of the 2012 prize have remained anonymous but are now revealed as Syrian writer and critic Georges Tarabichi (Chair); Lebanese journalist and literary critic, Maudie Bitar; Egyptian academic and women's rights activist Professor Hoda Elsadda; Qatari writer and academic Dr Huda al-Naimi and Spanish academic, translator and researcher Dr Gonzalo Fernández Parrilla.
THE 2012 SHORTLIST
The Vagrant by Jabbour Douaihy
Born in northern Lebanon in 1949, Jabbour Douaihy studied Comparative Literature at the Sorbonne and is now a professor of French Literature at the University of Lebanon. He has published seven works of fiction, of which his novel June Rain was shortlisted for the first IPAF prize in 2008 and is due to be published this October by Bloomsbury Qatar Foundation Publishing.
The Vagrant explores one young man's struggle to survive in the ultra-sectarian climate of the Lebanese Civil War. With gripping realism, the narrative follows the protagonists attempts to fit in to a society which considers him an outsider.
Embrace on Brooklyn Bridge by Ezzedine Choukri Fishere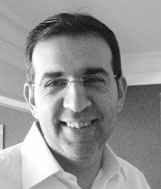 Ezzedine Choukri Fishere is an Egyptian writer and diplomat. Having graduated from Cairo University in 1984 with a BA in Political Sciences, he went to a number of universities in France and Canada, gaining qualifications in Administration and International Relations and a doctorate in political sciences. Fishere teaches at the American University in Cairo and writes articles in Arabic, French and English for a number of periodicals and newspapers.
Isolation is at the heart of the narrative in Embrace on Brooklyn Bridge, as all protagonists- the hero, his wife, children and friends- struggle to connect and fit in with the world around them. As the hero brings those close to him together on the occasion of his granddaughter's birthday, he prepares to announce some sad news.
The Druze of Belgrade by Rabee Jaber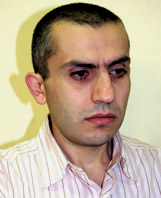 Rabee Jaber was born in Beirut in 1972, where he continues to work as a novelist and journalist. Alongside working as editor of al-Hayat's cultural supplement since 1991, Jaber has written 17 novels, the last of which, America, was shortlisted for the IPAF in 2010.
The Druze of Belgrade tells the stories of a group of Lebanese Druze forced to emigrate, following the 1860 war in Mount Lebanon. Taking as hostage an unfortunate Christian by-stander, the men hope to barter for the freedom of a fellow fighter. The novel recounts the groups' adventures as they struggle to survive in the Balkans.
The Unemployed by Nasser Iraq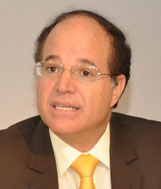 Since graduating from Cairo University in 1984, Nasser Iraq has written several novels and works of non-fiction, whilst also working in cultural journalism and co-founding the Dubai Al-Thaqafiya magazine where he has been managing editor since 2004. He currently works as Cultural and Media Co-ordinator for the Foundation of Culture and Science Symposium in Dubai.
The Unemployed relates the experiences of a young Egyptian man forced to move to Dubai in search for work. Met with differing attitudes from his friends and acquaintances, the hero finally begins to settle down and even fall in love with an Egyptian girl, when suddenly his life is turned upside down as he is accused of the murder of a Russian prostitute.
Toy of Fire by Bashir Mufti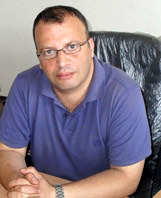 Bashir Mufti is a journalist and writer of novels and short stories, several of which have been translated into French. Bashir often writes articles for the Arabic press and is currently working as assistant producer for the cultural programme al-Maqamat.
Toy of Fire narrates Bashir Mufti's encounter with a mysterious character, Rada Shawish, who hands him the manuscript for his autobiography. Having always feared that he would follow in the footsteps of his father, leader of an underground sell who eventually commited suicide, Rada sees that his own life has taken a worryingly familiar turn.
The Women of al-Basatin by Habib Selmi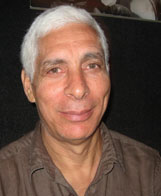 Born in al-'Ala, Tunisia, in 1951, Habib Selmi has published four novels and two collections of short stories. A number of his works are found in translation in French, English, Norwegian and Hebrew. His novel The Scents of Marie-Claire was short-listed for the 2009 IPAF prize and was published in English translation by Arabia books in 2011.
The Women of al-Basatin allows rare insight into the intimate realm of daily life for a modest Tunisian family living in the al-Basatin district of Tunis. The conflict between religious tradition and confused modernity is explored through the interaction of family members in this matriarchal environment.
The winner of the 2012 International Prize for Arabic Fiction will be announced at an awards ceremony in Abu Dhabi on Tuesday 27 March 2012. For more information go to www.arabicfiction.org or folllow the prize on Facebook.
Published Date - 12/01/2012
---