Banipal is keen to promote live literature events that include Arab authors. Check out this section for news of events that Banipal is organising or is involved in. For a photo report of a recent event, click here.
There are no forthcoming events listed.
Please check back another time for future events.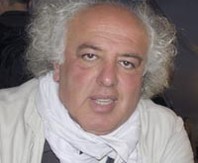 Latest News
06/07/2018
Banipal 62 – A Literary Journey through Arab Cinema for summer reading
[read more]
25/05/2018
Remembering Denys Johnson-Davies
[read more]
16/05/2018
New Banipal issue
A Journey in Iraqi Fiction
[read more]
09/05/2018
Najwa Binshatwin, the 2018 Banipal Visiting Writer Fellow
[read more]
08/05/2018
Ahmed Saadawi salutes Banipal magazine

[read more]
28/04/2018
The Sheikh Zayed Book Award Winners for 2017-2018
[read more]
[read all news stories]