Past Events
Thursday 9 March 2023
7pm
Lit & Phil Library, Newcastle-upon-Tyne, NE1 1SE
7pm, Thursday 9 March 2023

Join us at

Newcastle's wonderful Lit & Phil Library

for
A Grand Evening of Literature
celebrating 25 years of translating and
publishing modern Arab literature in English
with Banipal magazine publishing its last issue, No 75.

Margaret Obank

, Banipal magazine's co-founder, and writer and publisher Peter Mortimer,
invite you to join them at for an grand evening of poetry and fiction,
videos, translations, discussions and questions with Syrian poet NOURI AL-JARRAH,
whose latest book was inspired by a Roman tombstone in Fort Arbeia,

currently Banipal Visiting Writer Fellow at St Aidan's College, University of Durham,
and Banipal magazine's co-founder and writer SAMUEL SHIMON, from Iraq.
By coincidence all three were born in 1956.

Nouri Al-Jarrah • Habib Abdulrab Sarori • Samuel Shimon


at the Lit & Phil Library, Newcastle, NE1 1SE

From the editorial of Banipal 75, the last issue
"Banipal magazine was created in response to the massive lack of translation of Arabic literature into English. Since it started it has always been a completely independent magazine that relied for its continued publication on the individual efforts of two people who set out to fill this void, to bridge the gap between Arabic literature and world literature and establish a base of readers who would love and value Arabic literature.
"With no commercial considerations to restrict our choice we were free to consider only literary questions. Undoubtedly, over the past twenty-five years, Banipal has made many achievements in relation to Arabic literature through translation into English – and also from English into other languages. Hence, there seems to be a "before and after Banipal" when it comes to the translation of contemporary Arabic literature."


* * *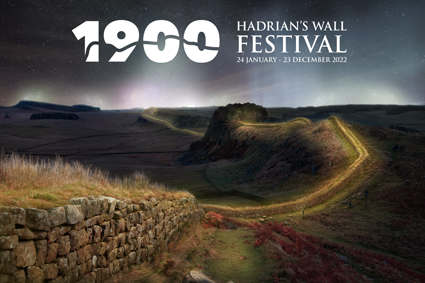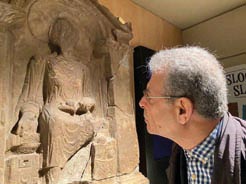 Nouri Al-Jarrah in Fort Arbeia, South Shields, examining the tombstone of Regina, Barates' Celtic wife, who died early, aged 30 years.
Nouri Al-Jarrah will read from his latest poetry book, translated by Catherine Cobham, published by Banipal Books, in October last year. Its title:

The Stone Serpent, Barates of Palmyra's Elegy for Regina his Beloved – An Eastern Serenade

With the ever-present image in the book of the twisting stone serpent of Hadrian's Wall, where the book retells the ancient love story of Syrian Barates of Palmyra, who fell in love with, married and released from Roman slavery, the Celtic young woman he called Regina, the book was listed as a part of the 1900 Hadrian's Wall Festival.
* * *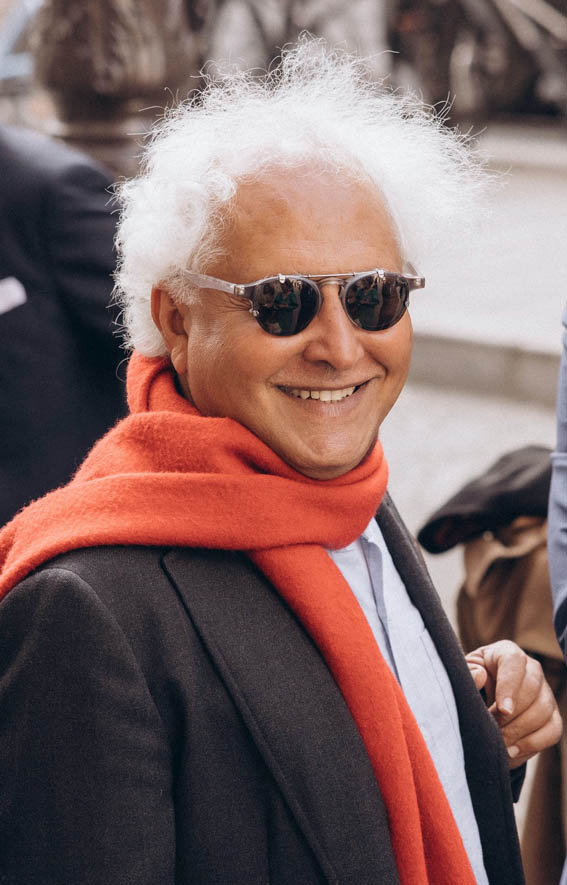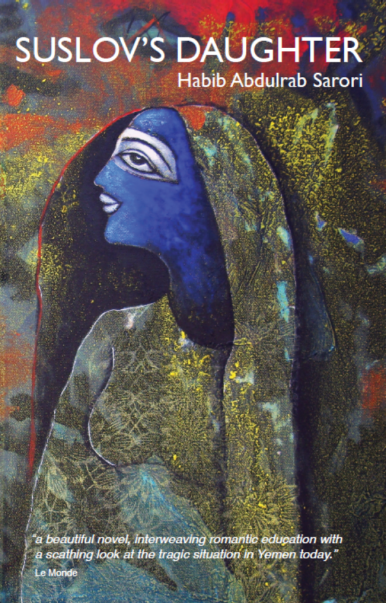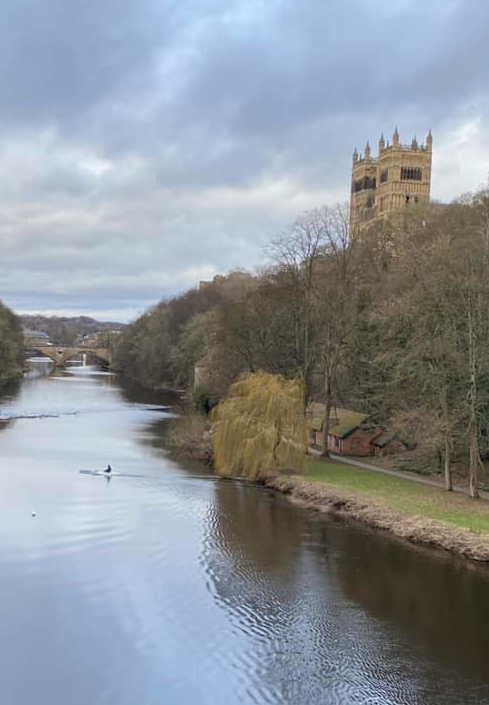 Habib Abdulrab Sarori is currently the Fellow of this year's Banipal Visiting Writer Fellowship at St Aidan's College, University of Durham. A writer, novelist and professor, born in Aden, Yemen, in 1956, his literary works include novels, collections of short stories and poetry. Translations into English are an extract from The Bird of Destruction (2005), by William M Hutchins, published in Banipal 36 – Literature in Yemen Today, and the novel Suslov's Daughter (Bint Suslov ), translated by Elisabeth Jacquette (Darf Publishers, 2017). More about the author here and here.