Thanks to all of you who took advantage of our subscription special offer. As everyone loves a bargain, we're continuing with another PRINT SUBSCRIPTION offer at the new yearly rate

Take out a subscription for 2016 and get a back issue or book of your choice free
First select your postal area – UK, Europe or Rest of World . . .

_______________________________________________________________

Separate print and digital subscriptions are available for individual readers and for libraries or institutions.
• If you are an individual reader, click here to subscribe to either print or digital.
• To subscribe directly as an institution, a library or organisation (not through a subscription agent) click here for Print and here for Digital.



Click here for an individual digital subscription, which includes issues going back to Banipal 31 (Spring 2008), for £18.00 worldwide. More back issues will be added shortly.



Follow the instructions below for an individual print subscription
to UK (£27), Rest of Europe (£38) Rest of World (£44):
1 Scroll down to select your postal area – UK, Rest of Europe, Rest of World
2 Click on the drop-down menu & select the type of subscription
3 Click the PayPal Add to Cart button and you will see the Banipal payment page
in order to complete your order with a secure payment
4 Add your postal and email addresses and make the payment.


You can pay with a credit or debit card, such as Visa or Mastercard.
You don't have to have a PayPal account.

NB: When we receive an order we will confirm it immediately by email and make the shipment.
NB: Are you in UK, Europe or Rest of World? Please check
BEFORE
you click to make payment
UK
Rest of Europe
Rest of World

UK
New Subscription : 1 year UK – £27.00

2 years UK – £51.00

Renewal : 1 year UK – £25.00


2 years UK – £49.00

Gift Subscription : 1 year UK – £25.00

Rest of Europe

New Subscription : 1 year – £38.00


2 years – £72.00


Renewal : 1 year – £36.00


2 years – £70.00

Gift Subscription : 1 year – £36.00


Rest of world

New Subscription: 1 year – £44.00


2 years – £84.00


Renewal : 1 year – £42.00


2 years – £82.00


Gift Subscription: 1 year RoW – £42.00








Other methods of paying for an individual print subscription

UK ONLINE BANKING
Make online payment for an individual or a gift subscription by completing and emailing one of the below forms to subscribe@banipal.co.uk
BANK TRANSFER (Arrange for full amount in Sterling)
Email subscribe@banipal.co.uk and request bank transfer details
CHEQUE
Complete one of the forms below and send with a personal £ cheque to the address below.
1 Gough Square
London EC4A 3DE
PRINT EDITION: Institutional Rates – Annual Subscription (2017) Issues 58, 59 and 60

| | | |
| --- | --- | --- |
| UK | Rest of Europe | Rest of World |
| £100 | £120 | £130 no change from 2016 |
Recognised subscription agents receive trade discount. Please apply directly to Banipal.

To download a PDF of 2017 Direct Institutional rates – print & digital & back issues (no change from 2016), click here
For any queries on subscriptions, or to notify us of a change of address, please email us directly on subscribe@banipal.co.uk quoting your order number.




BANIPAL INSTITUTIONAL DIGITAL EDITION: Annual Subscription


The digital Institutional Subscription is for University, College and Public Libraries who need to have multiple access for their readers. Exact Editions usually sets up the IP access for librarians, and all institutional subscriptions can be authenticated against the library's IP range.
• Prices start from £250.00 and are based on FTE
• Digital subscriptions include remote access
• All authentication is via IP range
• Administrators are given an account where they can amend IP ranges and view statistics
• Access includes a searchable archive going back 6 years to
Banipal 31,
with more issues to be added
• Access can also be via app on iPad or iPhone within a library
• Each page is an individual URL which makes referencing easy and accurate
• Remote/EzProxy access for registered users off site, as well as Shibboleth authentication.

To go to Exact Editions Institutional Shop for Banipal, click here
To contact Exact Editions for a subscripton rate to fit your FTE requirement,
please email institutions@exacteditions.com.
If you're already an institutional Subscriber, log in automatically by clicking here.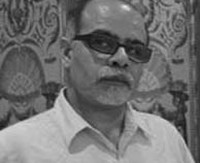 Latest News
16/02/2017
IPAF Short list Announced
[read more]
30/01/2017
Complete Digital Archive of Banipal is launched
[read more]
26/01/2017
Ali Bader selected as First Banipal Visiting Writer Fellow
[read more]
25/01/2017
Saif Ghobash Banipal Prizewinner Jonathan Wright and his author Saud Alsanousi celebrate in Manchester on 23 February
[read more]
16/01/2017
International Prize for Arabic Fiction 2017 – Longlist announced
[read more]
13/01/2017
Syrian writer Khaled Khalifa writes on being Syrian today – "the issue in Syria is not one of refugees but of a whole population that is being turned into either corpses or forced to flee while the world stands silently by"
[read more]
[read all news stories]