"Not merely a bridge between two cultures
but . . . a laboratory that illuminates the styles of modern Arabic writings" – Adonis

Banipal 56 – Generation '56

In the midst of utter turmoil, particularly in the Arab world and in Europe as ISIS/Daesh lashes out with its murderous, anarchic suicide bombs – a dinosaur in its death throes, teeth and tail thrashing randomly – leaving mourning, outrage and sorrow a daily experience, and as UK's disastrous Brexit referendum result begins to hit home, Banipal's mission is ever more to the point: to bring worlds together through literature, to initiate intercultural dialogue between the Arab world and other cultures, to make the world a better, more understanding and tolerant place.

Banipal 56 – Generation '56 features nine influential Arab voices, all born in 1956, all of whom grew up to become major beacons of modernity, intellectual freedom and creativity in the Arab world: Ziad Rahbani, Hassan Yaghi, Nouri Al-Jarrah, Khalid Al-Maaly, Saif al-Rahbi, Maia Tabet, Habib Abdulrab Sarori, Amin Zaoui and Samuel Shimon. Plus a continuation of the Sudanese literature file with authors including Tayeb Salih and Abdelaziz Baraka Sakin. Also works from poet filmmakers Ahmed Al-Mulla and Safaa Fathy and fiction writers Raouf Kobeissi and Rashad Abu Shawar.

To go to the full contents page, click here
To subscribe to print or digital, click here


* * *


Paul Starkey wins 2015 Saif Ghobash Banipal Prize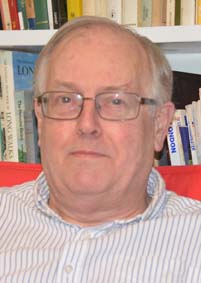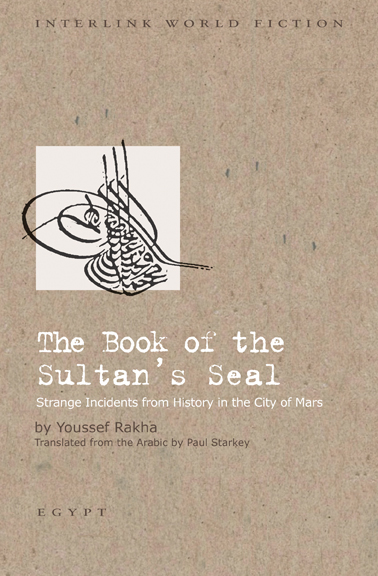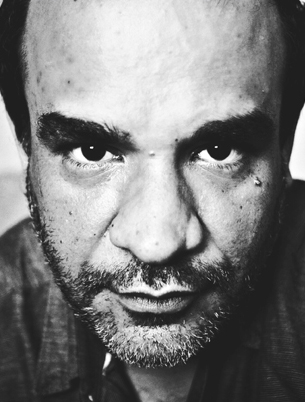 The 2015 Saif Ghobash Banipal Prize for Arabic Literary Translation is awarded to Paul Starkey for his translation of the novel The Book of the Sultan's Seal by Youssef Rakha, published by Interlink Books, USA. The judges called this debut novel "one of the most adventurous and innovative novels to have appeared in Arabic in recent years and its English version is a tour de force of translation".
Jonathan Wright is commended for his translation of Land of No Rain, by Amjad Nasser, published by Bloomsbury Qatar Publishing Foundation, the judges calling it "an inspired and inspiring account of that perennial theme of the modern Arab experience: exile and return".

• For the full announcement and details of the award click here

* * *
Destinies:
Concerto of the Holocaust and the Nakba
wins 2016 International Prize for Arabic Fiction
The previously shortlisted novelist Rabai al-Madhoun wins the 2016 Prize for his innovative novel, written in four parts like a concerto, that chronicles Palestinian life both in occupation and exile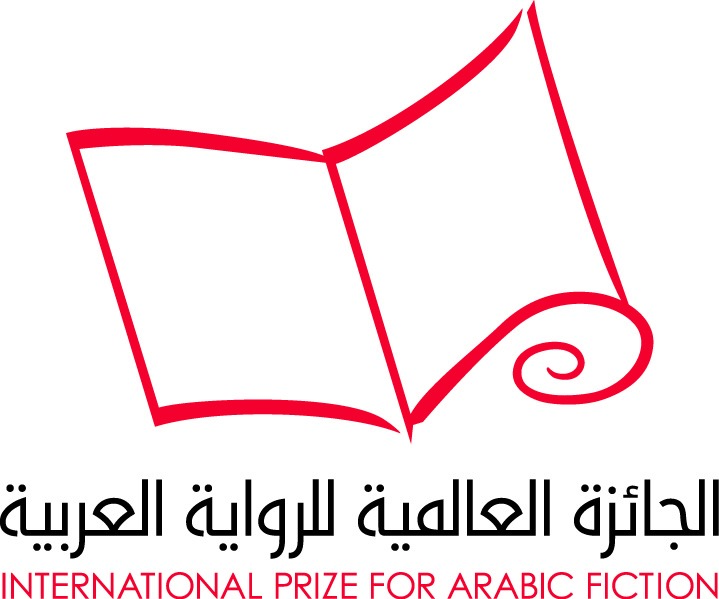 www.arabicfiction.org #ArabicFiction2016

Destinies: Concerto of the Holocaust and the Nakba, published by Maktabat Kul Shee (Haifa, Palestine), and selected by the judges from 159 entries from 18 countries across the Arab World, was named winner by this year's Chair of Judges, Emirati poet and academic Amina Thiban, at a ceremony in Abu Dhabi on 26 April. In addition to winning $50,000, Rabai al-Madhoun is guaranteed an English translation of his novel, as well as an increase in book sales and international recognition.

The five other shortlisted finalists were also honoured at the ceremony alongside the winner; each of the finalists, including the winner, receives $10,000.
* * *


The Man Booker International Prize
2016 sees a new format for the prize, after joining forces with the Independent Foreign Fiction Prize. The Prize is for a single title, published in the UK in English translation, with the £50,000 prize will be divided equally between the winning author and translator.
The shortlist of six books was announced earlier this month. Each shortlisted author and translator will receive £1,000, while the £50,000 prize will be divided equally between the author and the translator of the winning entry. For all details of the shortlist, click here
The winner of the 2016 Prize will be announced on 16 May at a dinner at the V & A.
* * *
Receive Our Newsletter
For news of readings, events and new titles.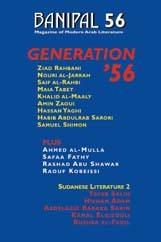 Banipal 56
Generation '56 (Summer 2016)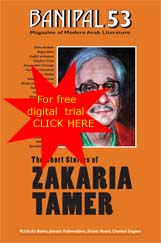 Mahmoud Shukair, shortlisted
for the 2016 IPAF, has these short stories in English translation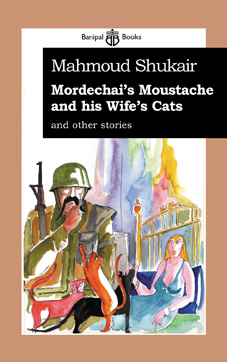 Check out Digital Banipal – so easy on an iPhone, iPad or any smartphone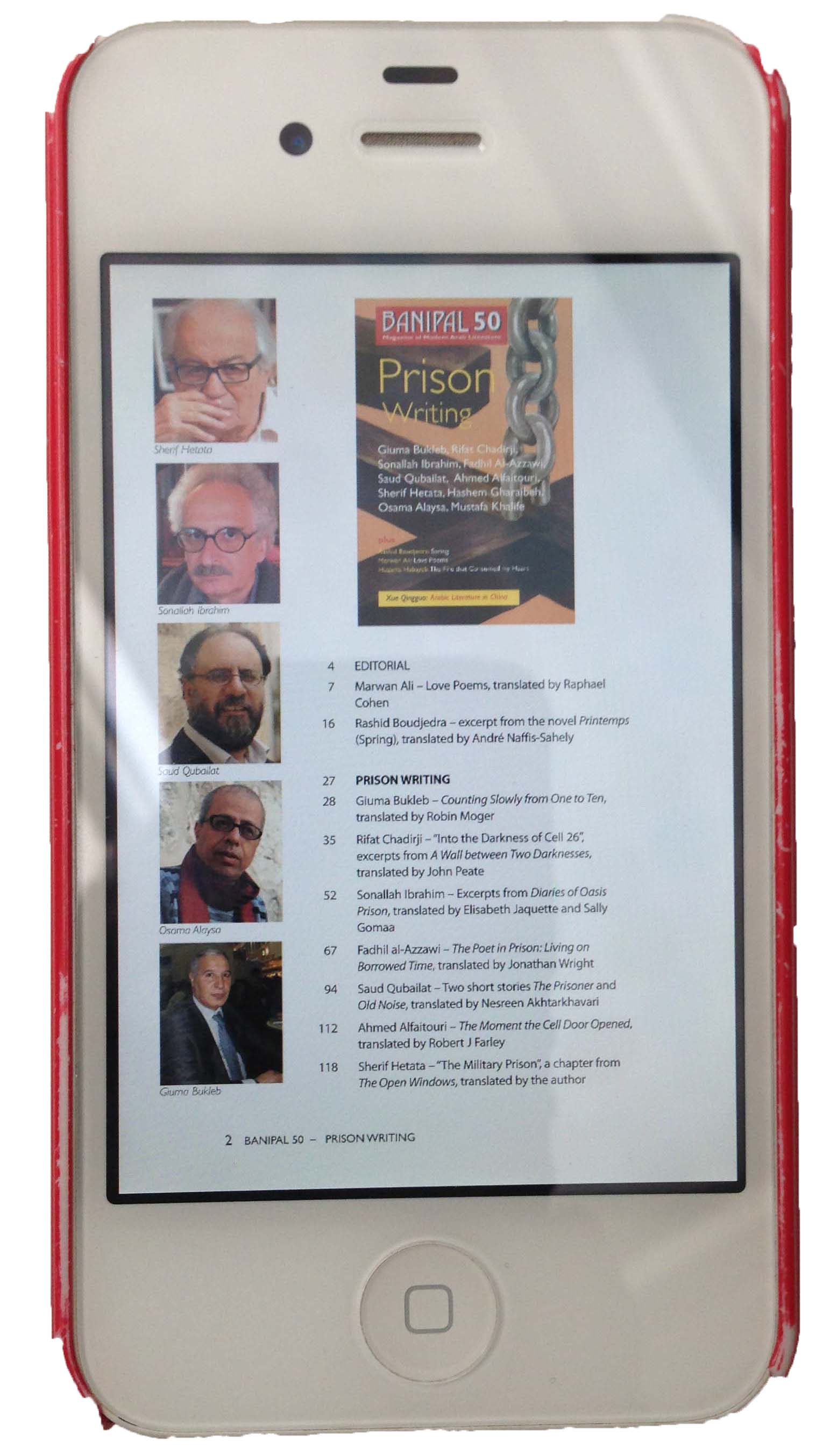 Latest News
07/09/2016
16th International Berlin LIterature Festival 7-17 September 2016
[read more]
15/07/2016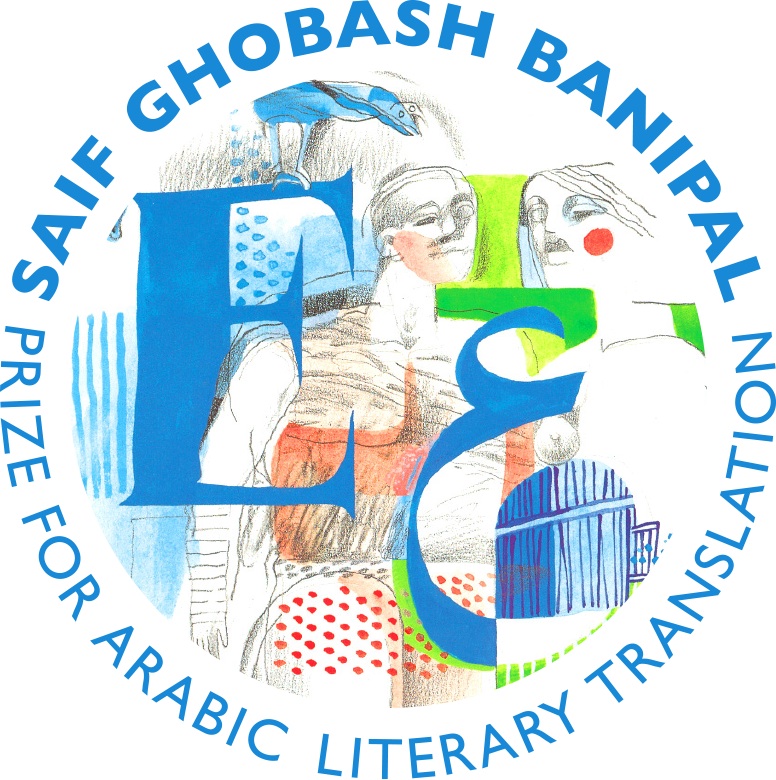 Announcing the Inaugural Annual Lecture
Friday 14 October
[read more]
28/06/2016
Harvill Secker Young Translators' Prize 2016 is translating from Norwegian
[read more]
20/06/2016
On World Refugee Day
The Ship No One Wanted
– a monologue by
Hassan Abdulrazzak
[read more]
17/06/2016
WELCOME LITERARY SALON
was Tuesday, 21 June, during Refugee Week
[read more]
13/05/2016
Sudanese authors & Banipal 55 at Waterstones Piccadilly on 14 June
[read more]
[read all news stories]