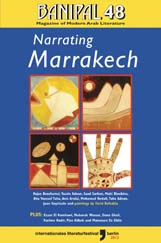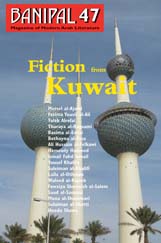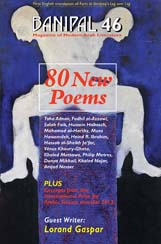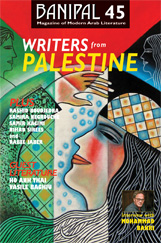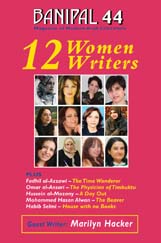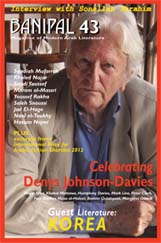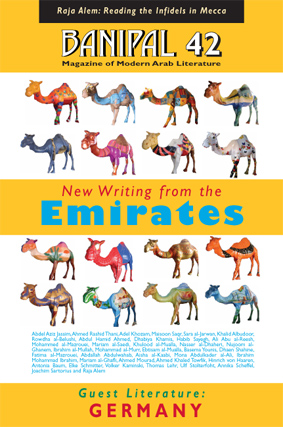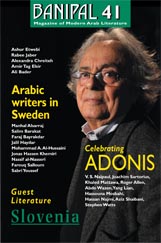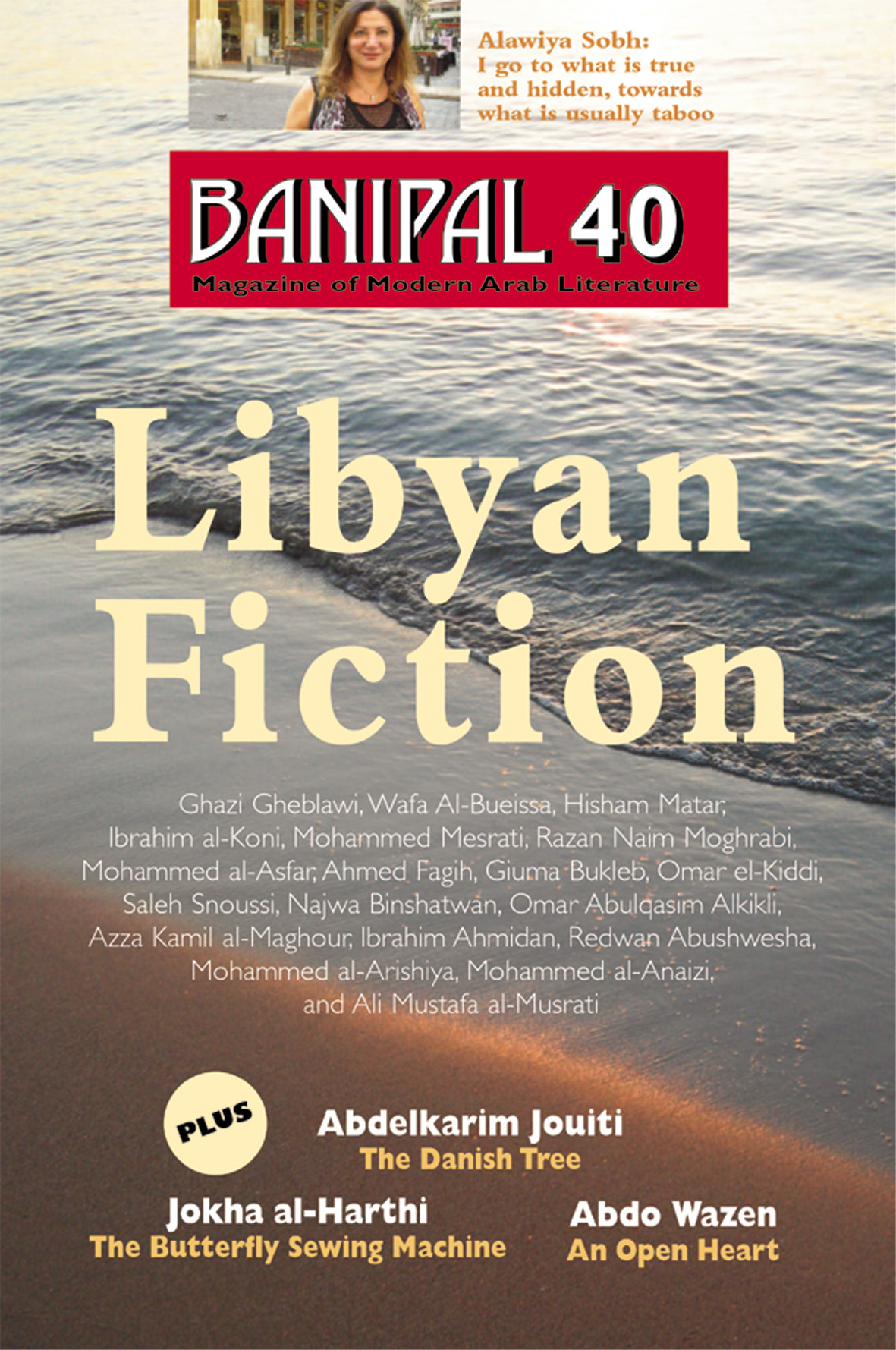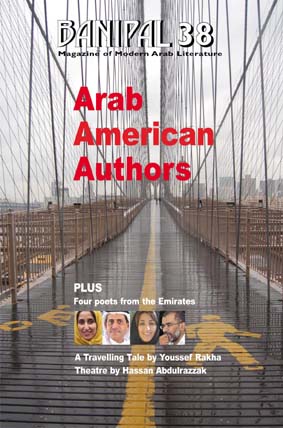 "The most open, daring, democratic and attentive magazine of modern Arabic literature" – Anton Shammas

For Spring: BANIPAL 49 – A Cornucopia of Short Stories

BANIPAL's first issue of 2014 presents a rich collection of a traditional art – stories by 21 authors, writing in a range of styles and selected from all generations of short story writers and from all parts of the Arab world – from Syria, Lebanon, Palestine, Iraq and Jordan; from Egypt, Morocco and Tunisia; and from Yemen, Oman and Kuwait. From pioneers Zakaria Tamer, Mahmoud Shukair, Ibrahim Aslan, Said al-Kafrawi and Ahmed Bouzfour, to Jokha al-Harthi, Ahmed Saadawi, Huzama Habayeb, Basma El-Khatib, Ibrahim Farghali and Nasrin Trabulsi.
PLUS – A Travelling Tale from Moscow by Kamal Ayadi
ALSO Poetry from Arabic, German & English: Kadhim Jihad Hassan from Iraq, Fouad El-Auwad from Syria and Mona Kareem from Kuwait
• AND the 2014 International Prize for Arabic Fiction – Excerpts from the 6 shortlisted novels
• Guest Literature: British poet, editor and translator Stephen Watts
Cover painting by Iraqi painter Ahmed Alsoudani
For full list of contents and links to contributors' pages, go to current issue page





* * *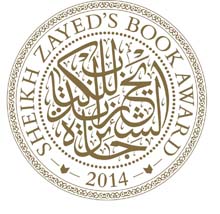 Winners of the 8th edition of the
Sheikh Zayed Book Awards have been announced by the award's
Secretary-General Dr Ali bin Tamim
Dr bin Tamim explained the stages of the prizes, from nominations in May 2013, through the long list and the short list, working with specialised juries for every category of the award, until today's announcement, which follows the Board of Trustees of the Award last week approving the list of recommended winners. He announced the winners at a press conference held in Abu Dhabi on Monday 31 March. The Awards for Contribution to the Development of Nations, Children's Literature, Young Author, Translation, Literature, Arabic Culture in Other Languages, and Publishing and Technology will be presented on the 4th of May, during the Abu Dhabi International Book Fair. For all information about the Sheikh Zayed Book Award, click here

* * *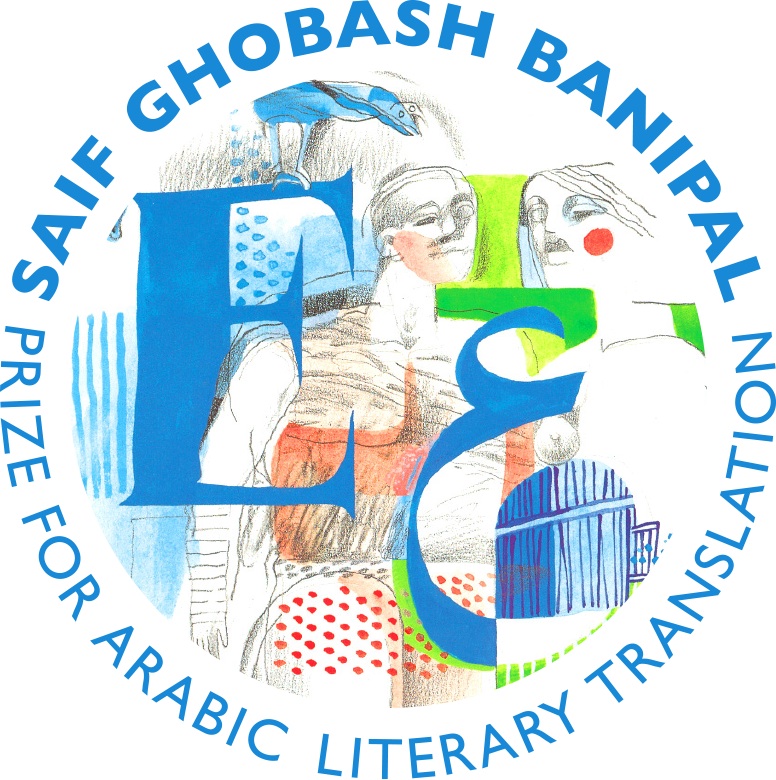 Announcing joint winners of the
2013 Saif Ghobash Banipal Prize
for Arabic Literary Translation
– Jonathan Wright and William M Hutchins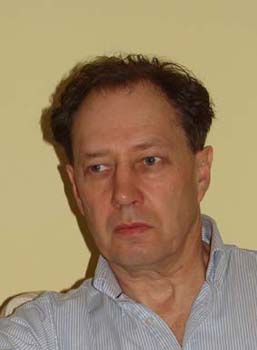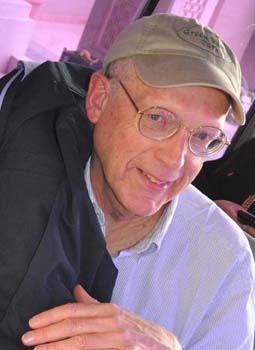 Jonathan Wright William M Hutchins

The prize is shared between:
Jonathan Wright for his translation of Azazeel by Youssef Ziedan, published by Atlantic Books.
William Maynard Hutchins for his translation of A Land Without Jasmine by Wajdi al-Ahdal, published by Garnet Publishing.
For the first time the judges selected two outright winning translators instead of the usual winner and runner-up. Two enticing and finely translated novels, each in their very different way, captured the judges' attention and passion, leading to the decision to share the prize this year. The judging panel comprised renowned translator, twice winner and twice runner-up of the prize, Humphrey Davies, playwright Hassan Abdulrazzak and authors Rajeev Balasubramanyam and Meike Ziervogel. They selected the winning titles from the 21 entries under the chairmanship of prize administrator Paula Johnson of the Society of Authors.

Click here to listen to the Award Ceremony, which took place on 12 February in London hosted by the Society of Authors. Banipal also celebrated the two winners the following day with a Roundtable on Literary Translation, chaired by Prof Yasir Suleiman, and An Evening with the Joint Winners at Foyles Gallery chaired by Prof Paul Starkey. For more about the prize, the translators and their winning novels, click here. For an album of photos from the events go to Facebook.
Marrakech is a city of narration, and Banipal 48 presents enthralling voices from the "kingdom of the improbable, one where reality is creatively rewritten", as Juan Goytisolo describes the city in his introduction to Marrakech: Open Secrets, the first text of the feature. We invite readers to partake in many sublime moments of the real and seemingly unreal through the writings of poets and authors from Marrakech: Yassin Adnan and Saad Sarhan, the authors of Marrakech, Open Secrets, which has been translated especially for this issue; the painter novelist Mahi Binebine, who never fails to captivate, and his new novel The Lord will reward you; Abu Youssef Taha brings a couple of black tales with a twist; Rajae Benchemsi writes of Bahia, the henna painter, and describes Marrakech as "a cosmic uterus"; Mohamed Nedali's fascinating debut novel Prime Cuts: An Apprentice Butcher's Life & Loves will at last be published in English; Anis Arafai gives readers three alternative short stories while Taha Adnan presents three scenarios on the lure of the East and "the winds of Westernization". Banipal 48 also includes works by two more Moroccan authors, poets making waves – the well-known Mubarak Wassat, and newcomer Karima Nadir, writing about the coastal city of Casablanca.
The Literary Influences essay by Egyptian author Mansoura Ez-Eldin admirably complements Narrating Marrakech as she explains how she was lured by her grandmother's storytelling to learn "to swim in the trackless spaces of fantasy". A second Egyptian author is Ezzat El-Kamhawi, with an excerpt from his award-winning novel The House of El-Deeb. Also, two Iraqi novelists – Duna Ghali, settled in Denmark and writing in Arabic, in this excerpt, set in Baghdad 2006, of a family that becomes unhinged, disintegrating through being victims of war trauma, and Pius Alibek from Barcelona, writing in Catalan, this excerpt from his novel Nomad Roots recalling an Iraqi soldier's struggle to exist in the southern desert.
To read more, click here

* * *
Receive Our Newsletter
For news of readings, events and new titles.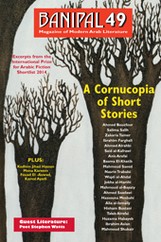 Banipal 49
A Cornucopia of Short Stories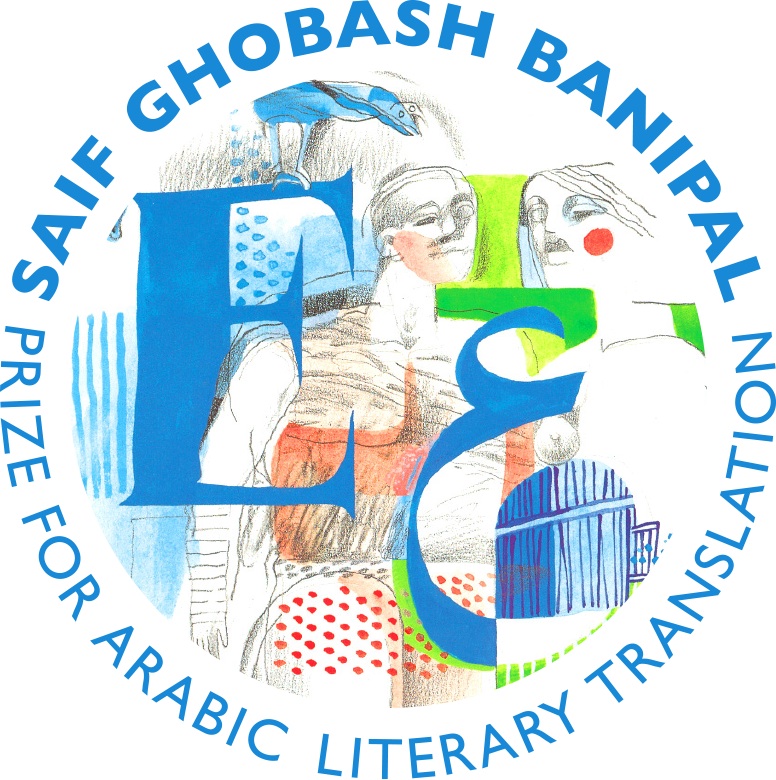 * * *

Looking for the biography of an author? Click here

Want to know which Banipal issue an author is in?
Want to research authors from a particular Arab country?
BANIPAL INDEX (issues 1 – 49) has all the information



Latest News
15/04/2014
Land of No Rain – English edition of Amjad Nasser's first novel out now
[read more]
31/03/2014
Sheikh Zayed Book Awards – Announcement of Winners
[read more]
26/02/2014
Remembering the 5 March 2007 bombing of Al-Mutanabbi Street, Baghdad
[read more]
18/02/2014
Pioneering poet Ounsi el-Hage has died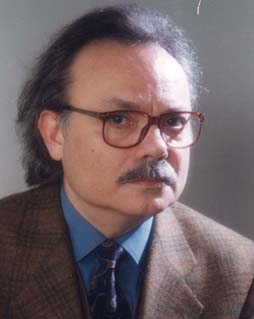 [read more]
12/02/2014
"The act of translation is sacred," says prize sponsor Omar Ghobash
[read more]
10/02/2014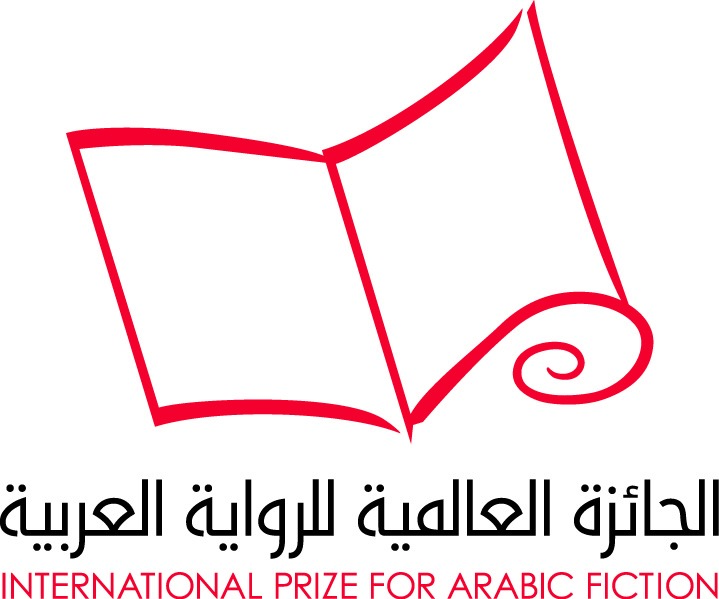 2014 shortlist announced
[read more]
[read all news stories]