"Not merely a bridge between two cultures
but . . . a laboratory that illuminates the styles of modern Arabic writings" – Adonis

Banipal wins Sheikh Hamad Achievement Award
Banipal magazine (Banipal Publishing) was honoured to receive one of the three Achievement Awards of the Sheikh Hamad Award for Translation and International Understanding, alongside Casa Arabe (Madrid & Cordoba, Spain) and the Ibn Tufayl Foundation of Almeria, Spain, at a Ceremony in Doha, Qatar on 13 December. For all information about all 13 winners of the awards, please visit http://www.hta.qa/en/winners-2016/. This wonderful and timely award comes as we prepare to celebrate our 20th year of publishing from February 2017.
We take this occasion to wish everyone Season's Greetings and a
better and peaceful New Year.

* * *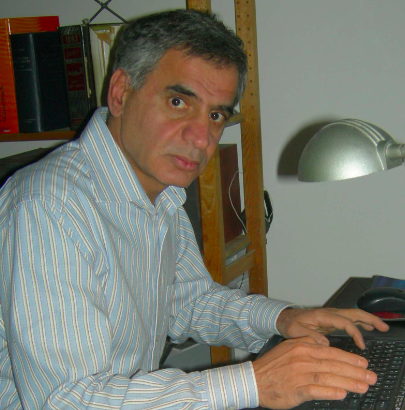 We mourn the sudden loss of a very dear friend, the Iraqi writer and journalist Hussain al-Mozany. We had just arrived in Ljubljana on 7 December to find postings on Facebook. In great distress we phoned his mobile and his friend Haike answered in tears. And it was true. He has departed ths life. Terrible grief for his children and family. Rest in Peace, dear Hussain.

* * *

In the midst of the raging, destructive war that is shattering Syria, Banipal 57 – Syria in the Heart presents powerful new poetry and fiction by twelve Syrian authors – works that reach out to all with contemplation and compassion, with the need to tell the story and the search to understand. The authors are Nouri al-Jarrah, Rosa Yassin Hassan, Rasha Omran, Dima Wannous, Hala Mohammad, Maha Hassan and Khaled Khalifa, plus new in English translation Haitham Hussein, Monir Almajid, Fawaz Kaderi, Nada Menzalji and Mohamad Alaaedin Abdul Moula. Plus works by Palestinian author Liana Badr and Iraqi novelist Muhsin al-Ramli, and a 50-page guest feature on Literature from Flanders.
To go to the full contents page, click here
To subscribe to print or digital, click here
* * *

The Banipal Visiting Writer Fellowship
St Aidan's College of the University of Durham and Banipal magazine of modern Arab literature, with the support of the British Council, are establishing an annual writing fellowship for a published author writing in Arabic, based each year at St Aidan's College. The Banipal Visiting Writer Fellowship will be a three-month residency.
The Fellowship is based on the three cornerstones that have formed the core of Banipal magazine: that Arab literature is an essential part of world culture and human civilisation; that dialogue between different cultures needs to be continually deepened; and that the joy and enlightenment to be gained from reading beautiful poetry and imaginative writing is an integral part of human existence.
The Fellowship will encourage dialogue with the Arab world through literature. The cultural exchange and dialogue that it will enable, and create, will open windows for non-Arab audiences in the UK onto the realities of Arab cultures in all their diversity and vibrancy, enabling fruitful discourse to develop. It is hoped that this will lead to further exchange, to mutual respect, to new writings, to deeper understanding, and to contributing to Arab literature taking its rightful place in the canon of world literature.
Each year the The Banipal Visiting Writer Fellowship will provide a unique space for a published author writing in Arabic to reflect and to write, and to also have the opportunity to share their work with British audiences.
The first Fellowship will take place from 23 January 2017 to 21 April 2017. Applicants for the first Fellowship should submit, to the Principal of St Aidan's College, a letter of application and curriculum vitae that includes details of their published works and works in progress. Applications can be made by email or by post. The deadline for receiving applications for the first year's Fellowship in 2017 is 5pm UK time, Wednesday 30 November 2016.
Postal address:
The Principal, St Aidan's College, University of Durham,
Windmill Hill, Durham DH1 3LJ, UK
Email address: Banipalfellowship@gmail.com

To read the full announcement, click here
To download all these details in Arabic, click here
To download all these details in English, click here
* * *


Paul Starkey wins 2015 Saif Ghobash Banipal Prize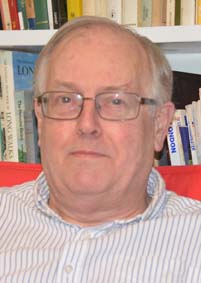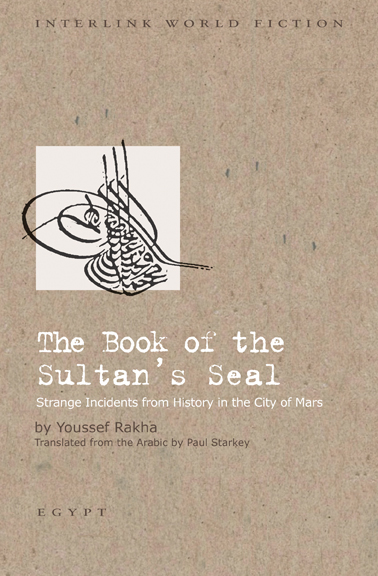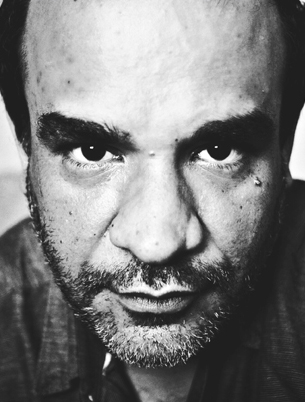 The 2015 Saif Ghobash Banipal Prize for Arabic Literary Translation is awarded to Paul Starkey for his translation of the novel The Book of the Sultan's Seal by Youssef Rakha, published by Interlink Books, USA. The judges called this debut novel "one of the most adventurous and innovative novels to have appeared in Arabic in recent years and its English version is a tour de force of translation".
Jonathan Wright is commended for his translation of Land of No Rain, by Amjad Nasser, published by Bloomsbury Qatar Publishing Foundation, the judges calling it "an inspired and inspiring account of that perennial theme of the modern Arab experience: exile and return".
• To go to the Banipal Trust for Arab Literature website for all details, click here

* * *
Destinies:
Concerto of the Holocaust and the Nakba
wins 2016 International Prize for Arabic Fiction
Palestinian novelist Rabai al-Madhoun wins the 2016 Prize for his innovative novel, written in four parts like a concerto, that chronicles Palestinian life both in occupation and exile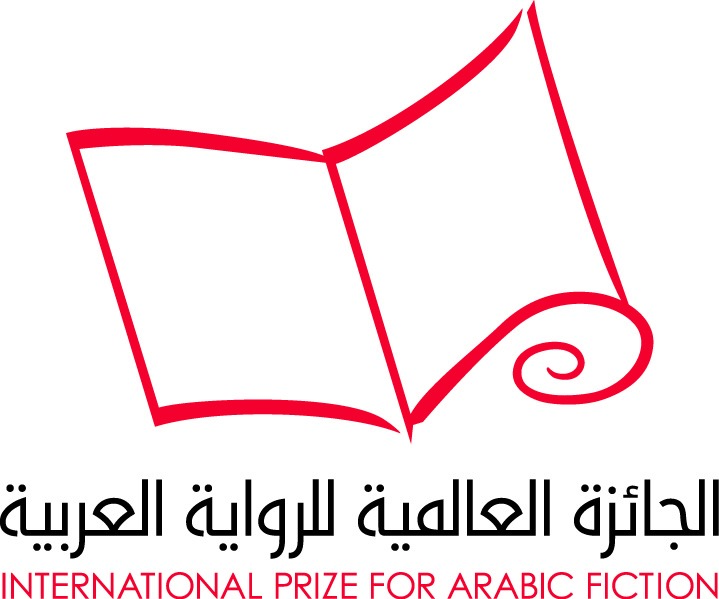 www.arabicfiction.org #ArabicFiction2016

Destinies: Concerto of the Holocaust and the Nakba, published by Maktabat Kul Shee (Haifa, Palestine), and selected by the judges from 159 entries from 18 countries across the Arab World, was named winner by this year's Chair of Judges, Emirati poet and academic Amina Thiban, at a ceremony in Abu Dhabi on 26 April 2016. In addition to winning $50,000, Rabai al-Madhoun is guaranteed an English translation of his novel, as well as an increase in book sales and international recognition.

The five other shortlisted finalists were also honoured at the ceremony alongside the winner; each shortlisted, including the winner, receives $10,000.
* * *


Receive Our Newsletter
For news of readings, events and new titles.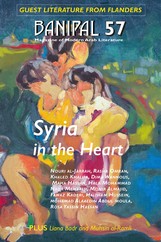 Banipal 57
Syria in the Heart
Check out Digital Banipal – so easy on an iPhone, iPad or any smartphone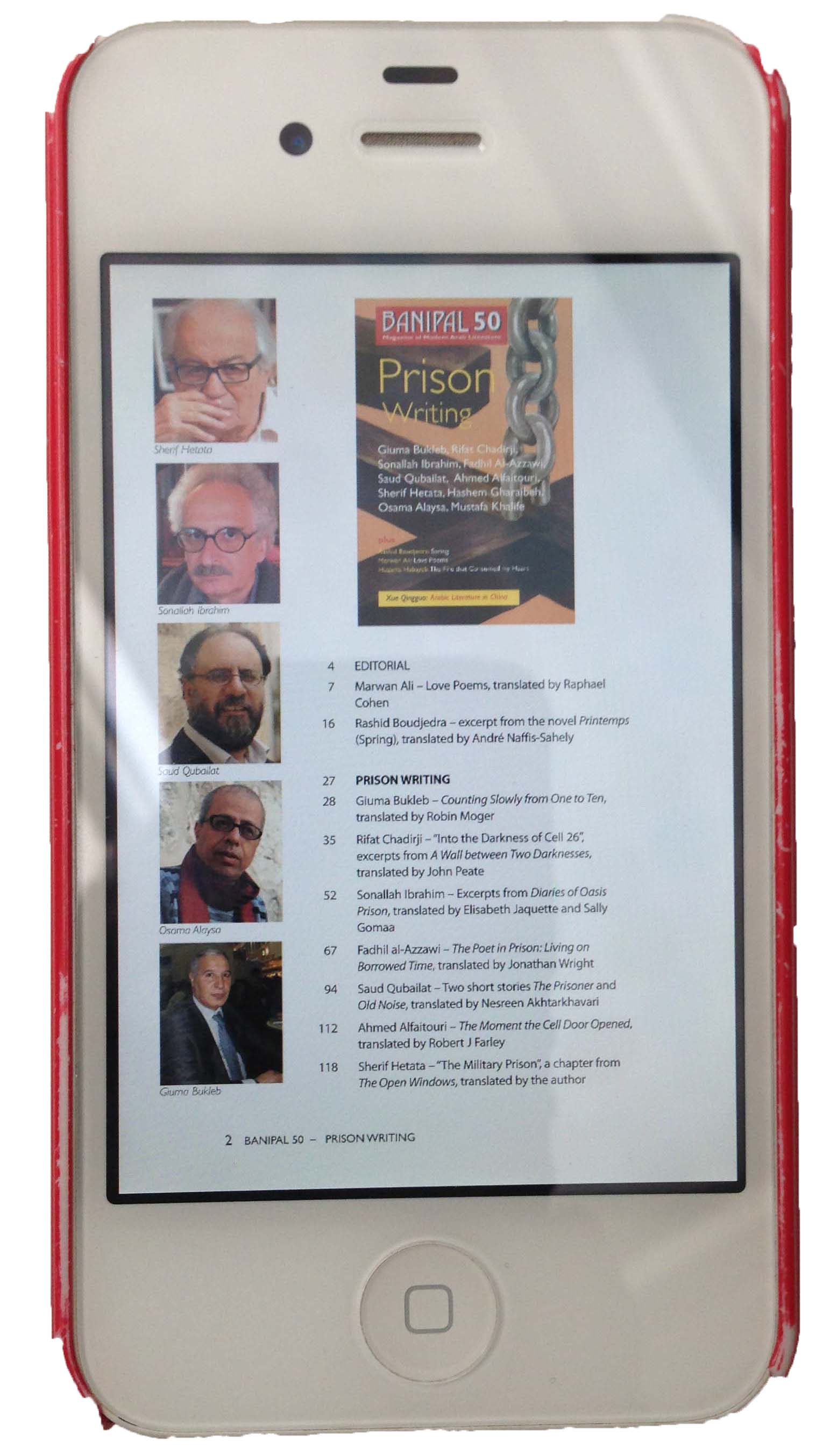 * * *

Mahmoud Shukair, shortlisted
for the 2016 IPAF, has these short stories in English translation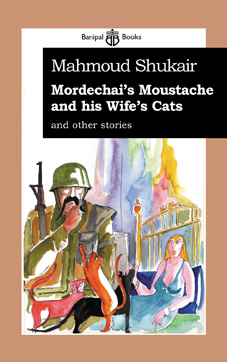 Latest News
16/01/2017
International Prize for Arabic Fiction 2017 – Longlist announced
[read more]
13/01/2017
Syrian writer Khaled Khalifa writes on being Syrian today – t"he issue in Syria is not one of refugees but of a whole population that is being turned into either corpses or forced to flee while the world stands silently by"
[read more]
15/11/2016
Banipal 57 – Syria in the Heart is published today
[read more]
31/10/2016
Announcing the Banipal Visiting Writer Fellowship
[read more]
07/09/2016
16th International Berlin LIterature Festival 7-17 September 2016
[read more]
15/07/2016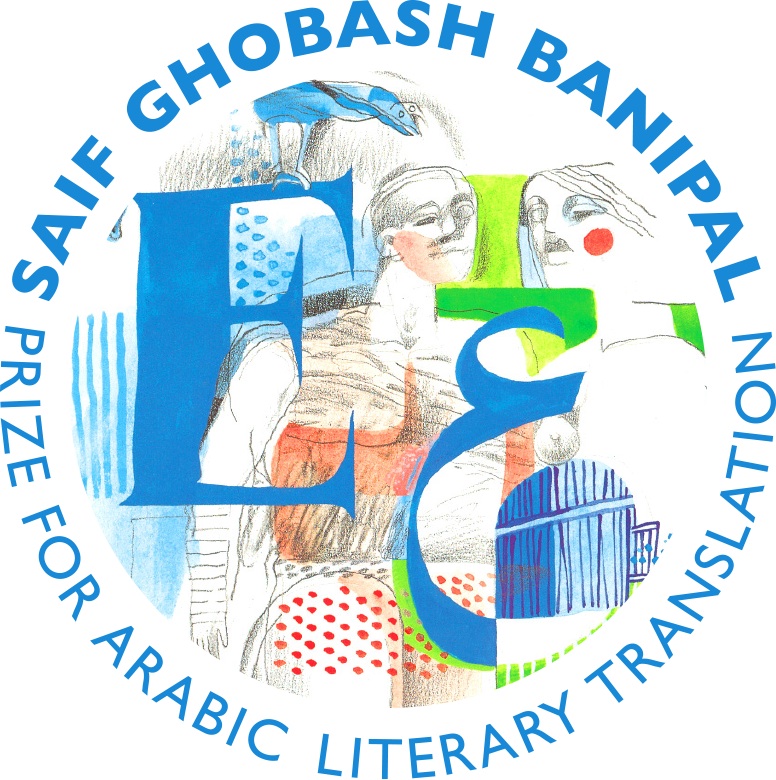 Announcing the Inaugural Annual Lecture
Friday 14 October
[read more]
[read all news stories]