"Banipal is a valuable gift because it brings the wealth and diversity of Arabic literature to the anglophone world." Joachim Sartorius
Banipal 60 – Alaa al-Deeb, A writer apart
We complete the magazine's 20th year with a major feature on the influential Egyptian author Alaa al-Deeb, with translations from a number of his pivotal works, and articles by six fellow Egyptians from the next generations of writers. The issue is opened, however, with chapters from Kitsch 2011, a novel by the Tunisian journalist Safi Said, who calls it himself "a mongrel text par excellence"; with poems by Widad Nabi from Syria and Lamia Makaddam from Tunisia; and a short story by Sudanese author Abdelaziz Baraka Sakin. We are also delighted to present the first translation in the magazine of work by Mauritanian author Abdallah Uld Mohamadi Bah. Plus colourful reports on events in Assilah, Morocco, and in Berlin and Frankfurt in Germany to celebrate our milestone of publishing.
For the contents page, click here
For a digital subscription, click here For a print subscription, click here
_____________________________________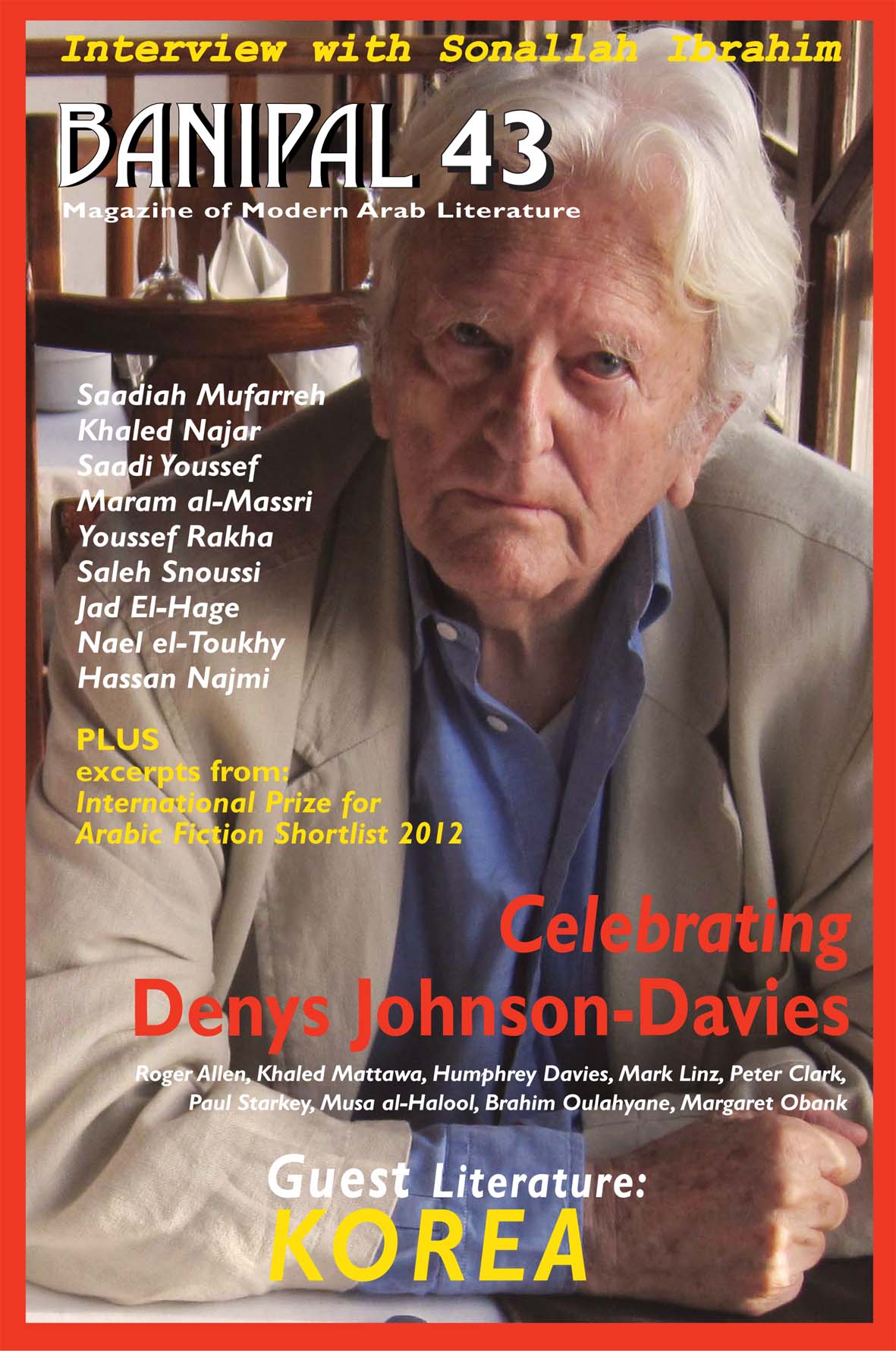 In memory of
DENYS JOHNSON-DAVIES
(1922–2017)

Banipal honours the memory of the pioneering translator by continuing free access to the digital edition of
Banipal 43 – Celebrating Denys Johnson-Davies.
Click on the front cover image to access.
_____________________________________

Complete Digital Archive of Banipal
magazine from No 1, February 1998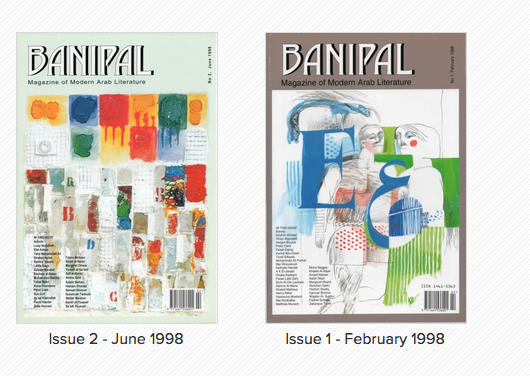 On 30 January 2017, almost exactly nineteen years after that day in February 1998 when Banipal No 1 was published, the complete digital archive of Banipal issues went live. Banipal's Publisher and Editor-at-large Margaret Obank said: "I am over the moon that we are partnering with Exact Editions to launch the digital archive. The print copies are beautiful in themselves and full of gems, but less and less accessible, so this complete digital archive, with its splendid quality of reproduction, is the way to ensure these literary riches are permanently available to the new generations of readers. It is a brilliant start to Banipal's 20th year of publication."

All digital subscribers will have unlimited free access via our digital partner Exact Editions to this unique archive for the duration of their subscriptions. For our full announcement of the digital archive launch click here
________________________________________

Jonathan Wright wins
2016 Saif Ghobash Banipal Prize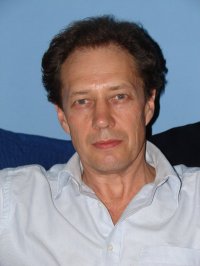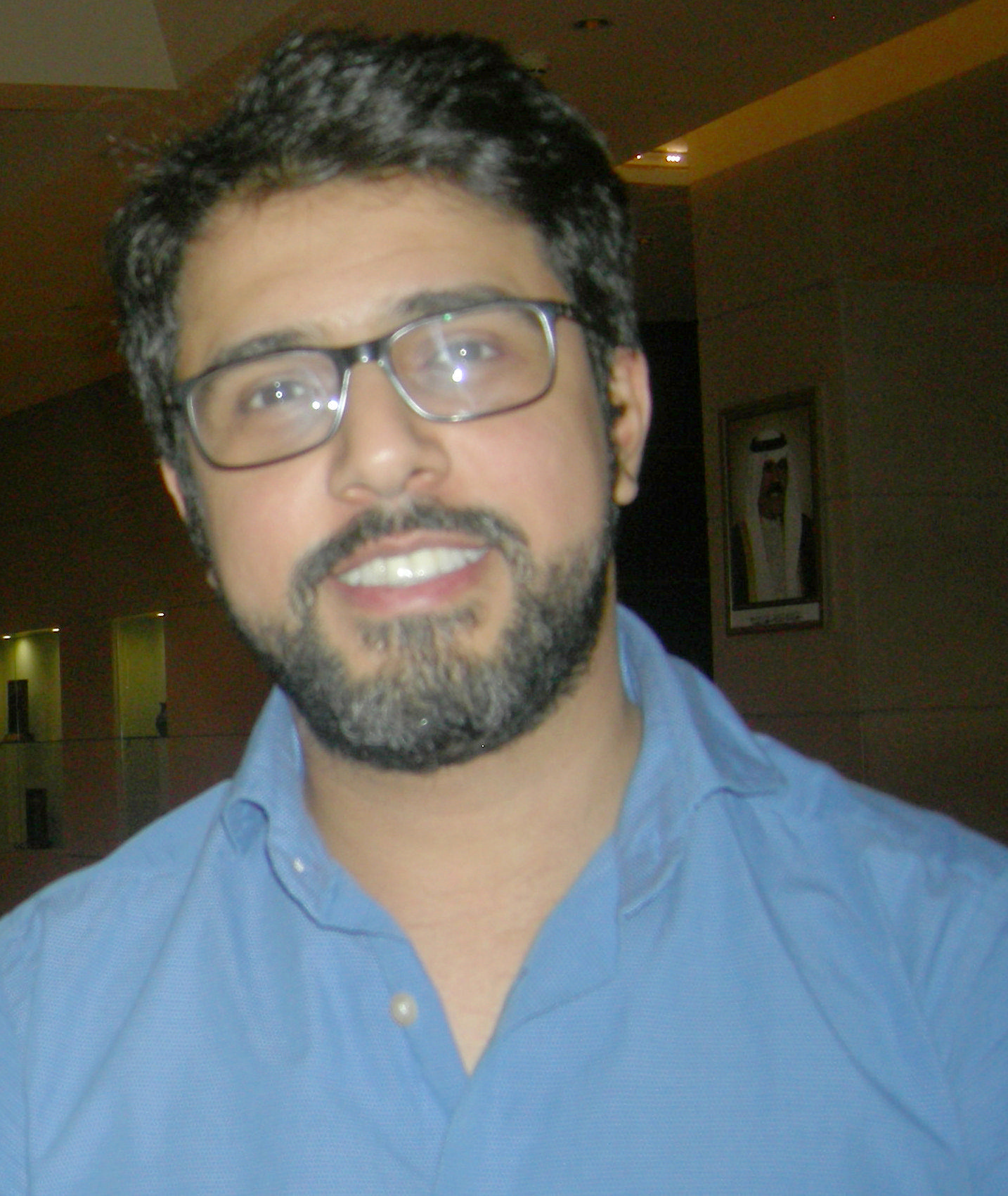 The 2016 Saif Ghobash Banipal Prize for Arabic Literary Translation is awarded to Jonathan Wright for his translation of the novel The Bamboo Stalk by Saud Alsanousi (pictured above with the book, published by Hamad Bin Khalifa University Press/BQFP). The judges called it "a 'page-turner' translation with a universal appeal". Jonathan Wright was commended in 2015 for his translation of Land of No Rain by Amjad Nasser and in 2013 was joint winner of the prize for Azazeel by Youssef Ziedan.
The Award Ceremony was held at the British Library on 22 February 2017 and the Banipal Trust's celebration of the 2016 winner the following day, 23 February, in Manchester at the International Anthony Burgess Foundation, with the winner and his author in conversation with journalist Ben East. The evening was introduced by award-winning British author Melvin Burgess. For full details on the Banipal Trust for Arab Literature site, click here

_____________________________________

Banipal wins Sheikh Hamad Achievement Award
Banipal magazine (Banipal Publishing) was honoured to receive one of the three Achievement Awards of the Sheikh Hamad Award for Translation and International Understanding, alongside Casa Arabe (Madrid & Cordoba, Spain) and the Ibn Tufayl Foundation of Almeria, Spain, at a Ceremony in Doha, Qatar on 13 December. For all information about all 13 winners of the awards, please visit http://www.hta.qa/en/winners-2016/. This wonderful and timely award comes as we prepare to celebrate our 20th year of publishing from February 2017.
__________________________________________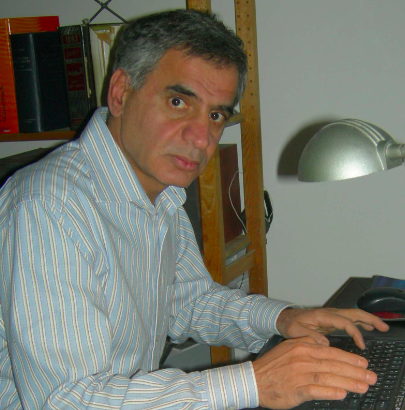 We mourn the sudden loss of a very dear friend, the Iraqi writer and journalist Hussain al-Mozany. We had just arrived in Ljubljana on 7 December 2016 to find postings on Facebook. In great distress we phoned his mobile and his friend Haike answered in tears. And it was true. He has departed ths life. Terrible grief for his children and family. Rest in Peace, dear Hussain.

__________________________________________
Receive Our Newsletter
For news of readings, events and new titles.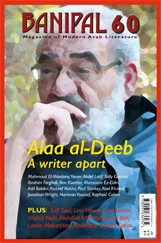 Banipal 60
Alaa al-Deeb, A Writer Apart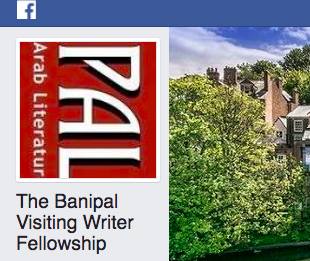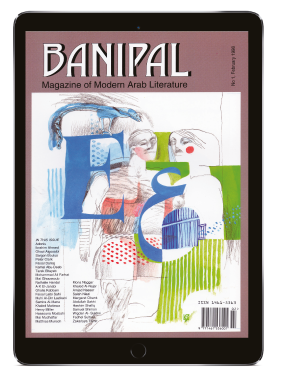 Clicking on the image opens the Free Digital Trial (Banipal 53)


Check out Digital Banipal – so easy on an iPhone, iPad or any smartphone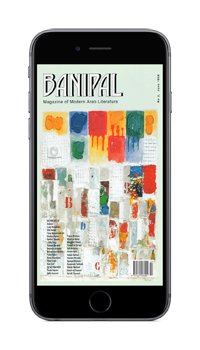 * * *

Mahmoud Shukair, shortlisted
for the 2016 IPAF, has these short stories in English translation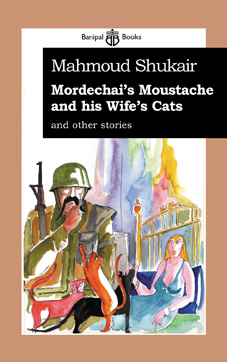 Latest News
07/03/2018
Sheikh Zayed Book Award announces the 2018 Shortlists
[read more]
26/02/2018
Shortlist Announced for IPAF 2018

[read more]
22/02/2018
On 3 March: Three award-winning translators to discuss "Translating Arabic Fiction Today"
[read more]
17/01/2018
Longlist for 2018 IPAF announced
[read more]
10/01/2018
Robin Moger is winner of 2017 Saif Ghobash Banipal Translation Prize
[read more]
01/12/2017
First Shortlist announced for the 2017 Saif Ghobash Banipal Prize for Arabic Literary Translation
[read more]
[read all news stories]