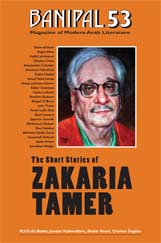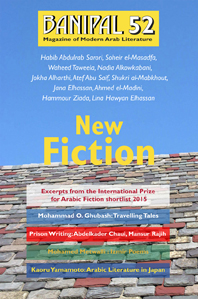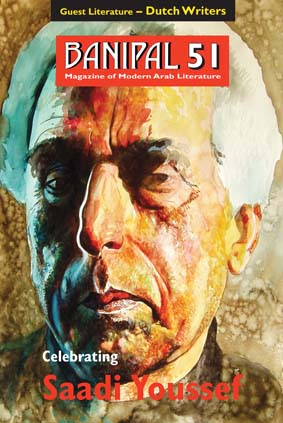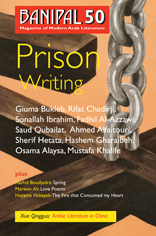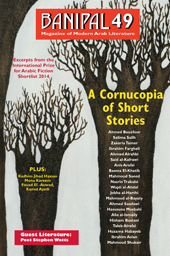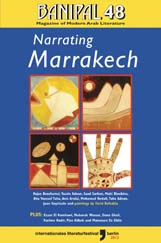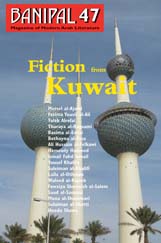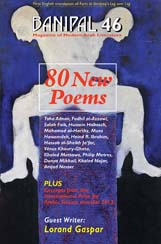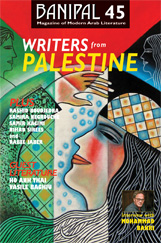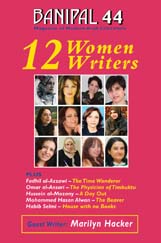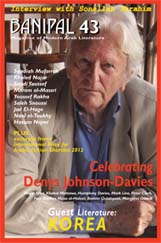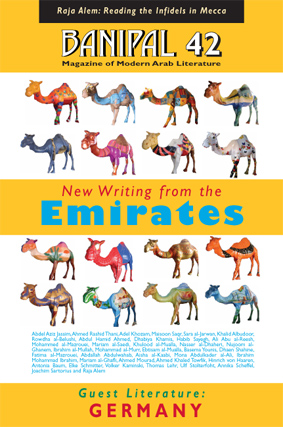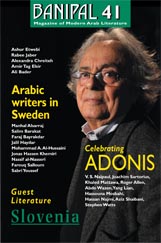 "Not merely a bridge between two cultures
but . . . a laboratory that illuminates the styles of modern Arabic writings" – Adonis
OUT NOW . . . .



Banipal 54 – ECHOES, our final issue for 2015, is a grand panoply of literature in which history, memory and real life reverberate against each other and sing to each other new songs – by authors from Palestine, Morocco, Saudi Arabia, Algeria, Egypt, Iraq and Libya. A feature on leading Iraqi playwright and director Jawad al-Assadi includes the first full English translation of his play Baghdadi Bathhouse, and the Guest Literature section from the Berlin Festival on "The Future of Cities" features Roddy Doyle, Rawi Hage, Perihan Magden and Boualem Sansal.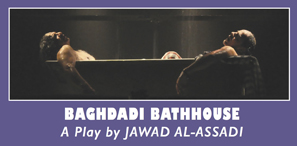 For all contents and links to contributors' pages,
go to current issue page

* * *
The Italian by Shukri Mabkhout wins 2015 International Prize for Arabic Fiction
The Italian, published by Dar Tanweer Tunis, was named winner by this year's Chair of Judges, award-winning Palestinian poet and writer Mourid Barghouti, at a ceremony in Abu Dhabi.

For all details , read the press release here
Click here to visit the International Prize for Arabic Fiction website
* * *
THE MAN BOOKER INTERNATIONAL PRIZE 2015
László Krasznahorkai is the winner
The £60,000 award recognises one writer for his or her achievement in fiction.
For more information about the winner and the prize, click here or go to The Man Booker Prize website here
* * *


Sinan Antoon wins the 2014 Saif Ghobash
Banipal Arabic Literary Translation Prize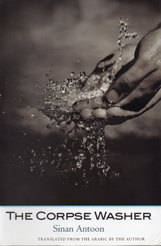 The 2014 Saif Ghobash Banipal Prize for Arabic Literary Translation is awarded to Sinan Antoon, for his translation of his own novel The Corpse Washer, published by Yale University Press.
Paula Haydar is highly commended for her translation of June Rain, by Jabbour Douaihy, published by Bloomsbury Qatar Publishing Foundation.

For the full announcement and all details, click here
* * *
Latest News
30/10/2015
Sheikh Zayed Book Award 2016 Longlist
[read more]
25/09/2015
Zakaria Tamer at Waterstone's – a momentous and memorable occasion
[read more]
23/07/2015
The Shubbak Festival's Literature Weekend at the British Library
[read more]
22/07/2015
Download digital Banipal for free in the British Library
[read more]
14/07/2015
July Newsletter: Banipal 53 – The Short Stories of Zakaria Tamer is out this week
[read more]
12/06/2015
Longlist for FT / OppenheimerFunds EmergingVoices Awards announced
[read more]
[read all news stories]