Digital Subscription
Enjoy full access to Banipal on the Web, iOS devices and Android – for individuals and institutions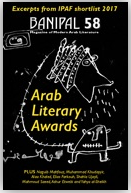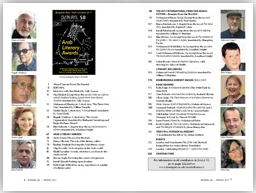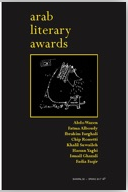 screenshots from digital edition of current Banipal issue

Complete Digital Archive of Banipal magazine issues now available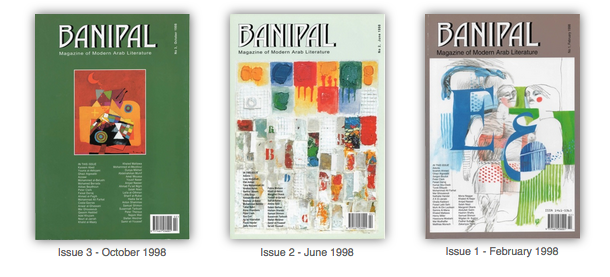 All digital subscribers have unlimited and free access to this unique archive for the duration of their subscriptions. Banipal's digital edition is run by our partner Exact Editions, the digital publishing specialist. For our full announcement of the digital archive launch click here
Individual digital subscription
10% HOLIDAY DIGITAL DISCOUNT

From Tuesday 18 April of Easter Week until the International Prize for Arabic Fiction Award ceremony on Tuesday 25 April (and the start of the Abu Dhabi International Book Fair), we are giving a special 10% discount on any individual digital subscription – as well as free access to the complete archive of Banipal issues, from No 1, February 1998, of course. A year's subscription is usually £24.99, but with the discount it will only be £22.50.
Just click on the link below, and enter the promotional code BANIPALEASTER2017 when prompted.
Institutional digital subscription

The institutional digital subscription is an annual subscription of 3 issues, plus free access to the complete archive, for University, College and Public Libraries who need to have multiple access for their readers. Exact Editions sets up the IP access for librarians. and all institutional subscriptions can be authenticated against the library's IP range.
Prices start from £300.00 and are based on FTE
Digital subscriptions include remote access
IP authenticated access – no requirement to login with username and password.
Remote/EzProxy access for registered users off site, as well as Shibboleth authentication.
Fully searchable archive. Search by keyword and using Boolean operators. Each individual page has a persistent URL.
Advanced search features also allows search by title, issue and year
Extensive linking of each issue, including URLs, e-mail addresses, post codes and page numbers.
Detailed statistical reporting provided in the administrator account.
High quality and prompt technical support from EE's dedicated team
Latest News
16/04/2017
About Banipal 58 – Arab Literary Awards
[read more]
06/04/2017
Sheikh Zayed Book Award winners and shortlisted for the 11th session, 2016-17
[read more]
08/03/2017
International Women's Day
[read more]
16/02/2017
IPAF Short list Announced
[read more]
30/01/2017
Complete Digital Archive of Banipal is launched
[read more]
26/01/2017
Ali Bader selected as First Banipal Visiting Writer Fellow
[read more]
[read all news stories]