Banipal issues include reviews of some of the latest works by Arab authors, either from their original editions or as published in translation, presenting a combination of reviews in works in English, Arabic, French or German.
Banipal No 57
The Ninety-Ninth Floor by Jana Fawaz El Hassan
No Knives in the Kitchens of this City by Khaled Khalifa
Banipal No 56
The Televangelist
The Jungo: Stakes of the Earth
Banipal No 54
My Torturess
Hurma
Who's Afraid of Meryl Streep
Banipal No 53
The Broken Mirrors/Sinalcol
Women of Karantina
Studying Modern Arabic Literature: Mustafa Badawi, Scholar and Critic
Revolution Is My Name: An Egyptian Woman's Diary From Eighteen Days in Tahrir
Banipal No 52
Harraga
The Book of Khalid
The Bamboo Stalk by Saud Alsanousi
African Titanics
Dates on my FIngers
Banipal No 51
Beirut, Beirut
Land of No Rain
The Bridges of Constantine
Banipal No 50
The Whole Shadow of Man - Alessandro Spina's Libyan Epic
The Arch and The Butterfly
Other Lives
June Rain
Banipal No 49
Leg over Leg
Private Pleasures
The Corpse Washer
The Open Windows
Banipal No 48
Carnival
2 novels by Mahmoud Saeed
The Lady from Tel Aviv
Banipal No 47
The Mehlis Report
That Smell and Notes from Prison
Throwing Sparks
Banipal No 46
Tales of Encounter: Three Egyptian Novellas
Horses of God
A Land Without Jasmine
Nostalgia, My Enemy
Banipal No 45
Azazeel
Time of White Horses
The Magic of Turquoise
House of Stone
Banipal No 44
Embrace on Brooklyn Bridge
A Tunisian Tale
The Hashish Waiter
Les Plumes
Banipal No 43
Disordered World by Amin Maalouf
The Art of Forgetting by Ahlem Mosteghanemi
The Traveler and the Innkeeper by Fadhil al-Azzawi
Heavenly Life: Selected Poems by Ramsey Nasr
Banipal No 42
In a Fertile Desert, selected, translated and introduced by Denys Johnson-Davies
My Early Life by Sultan bin Muhammad al-Qasimi
Homeless Rats by Ahmed Fagih and Anatomy of a Disappearance by Hisham Matar
One Day in April by Jad El Hage
Banipal No 41
Spectres by Radwa Ashour
Bye Bye Babylone : Beyrouth 1975-1979 by Lamia Ziade
I Shall Not Hate by Izzeldin Abuelaish
Adonis: Selected Poems
Banipal No 40
White Masks by Elias Khoury
Yalo by Elias Khoury
Like a Summer Never to be Repeated by Mohamed Berrada
The Loved Ones by Alia Mamdouh
Banipal No 39
Journal of an Ordinary Grief by Mahmoud Darwish
The American Granddaughter by Inaam Kachachi
Moon over Samarqand by Mohamed Mansi Qandil
Treason by Hédi Kaddour
Banipal No 38
The Last of the Angels by Fadhil Al-Azzawi
Flawed Landscape by Sharif S. Elmusa
Tocqueville by Khaled Mattawa
Banipal No 37
Just Like Tomorrow by Faiza Guene
Thirsty River by Rodaan Al Galidi
Banipal No 36
The Baghdad Blues by Sinan Antoon
Two novels by Bahaa Taher
Cockroach by Rawi Hage
Banipal No 35
A Map of Home by Randa Jarrar
Cairo Modern by Naguib Mahfouz
In Their Father's Country by Anne-Marie Drosso
Banipal No 34
Chicago by Alaa Al-Aswany
Cardamom and Lime: Recipes from the Arabian Gulf by Sarah al-Hamad
Wedding Night by Yusuf Abu Rayya
Banipal No 33
The Journals of Sarab Affan by Jabra Ibrahim Jabra
The Earth in the Attic by Fady Joudah
La Nuit de l'étranger by Habib Selmi
The Collar and the Bracelet by Yahya Taher Abdullah
Gold Dust by Ibrahim al-Koni
Wild Mulberries by Iman Humaydan Younes
Banipal No 32
Sunset Oasis by Bahaa Taher
Tender Spot, Selected poems of Naomi Shihab Nye
Banquet of Lies by Amin Zaoui
Banipal No 31
Embers and Ashes – Memoirs of an Arab Intellectual
Origin by Diana Abu-Jaber
Dissident Syria by Miriam Cooke
Wolves of the Crescent Moon by Yousef Al-Mohaimeed
Outcast by Shimon Ballas
Inside the Night by Ibrahim Nasrallah
Naguib Mahfouz, Egypt's Nobel Laureate by Rasheed El-Enany
Banipal No 30
The Butcher's Confesssion by Hussain al-Mozany
The Lodging House by Khairy Shalaby
Learning English by Rachid al-Daif
Being Abbas El Abd by Ahmed Alaidy
The Girl in the Tangerine Scarf by Mohja Kahf
Maryam's Maze by Mansoura Ez-Eldin
Banipal No 29
I'jaam – An Iraqi Rhapsody by Sinan Antoon
Thieves in Retirement by Hamdi Abu Golayyel
Banipal No 28
Saraya, The Ogre's Daughter by Emile Habiby
De Niro's Game by Rawi Hage (winner of the 2008 IMPAC prize)
Banipal No 27
Zuzana Kratka reviews two novels by Ibrahim Aslan
Stephen Watts reviews poetry collections by Mahmoud Darwish and Nadia Tueni
Banipal No 26
In the Country of Men by Hisham Matar
Le Roman Arabe by Kadhim Jihad Hassan
Banipal No 25
Cabaret Su'ad by Mohammed Suwaid
Memories in Translation: A Life between the Lines of Arabic Literature by Denys Johnson-Davies
Yasser Arafat Looked at me and Smiled by Youssef Bazzi
Gate of the Sun by Elias Khoury
Banipal No 24
Damascus – Taste of a City by Marie Fadel as told to Rafik Schami
Jidar Bayn Dhulmatain / Asrar Abdullah / Al-Hudud Al-Barriya
Banipal No 23
Anubis A Desert Novel by Ibrahim al-Koni
Banipal No 22
An Iraqi in Paris by Samuel Shimon
Die Reise nach Tell al-Lahm by Najem Wali
Zayni Barakat
Banipal No 21
A Red Cherry on a White-tiled Floor
A Small Sun
A Woman of This Modern Age
Traps of Scent
Banipal No 20
Yawm al-Din (Judgment Day)
Banipal No 19
Adama
Miracle Maker
Banipal No 17
A poet of light, earth and sea
Banipal No 10
I Saw Ramallah by Mourid Barghgouti
Banipal No 8
The Sand Child, The Sacred Night and The Wrong Night
Banipal No 6
Arab authors published in French
The Tent
Banipal No 5
Dear Mr Kawabata
Banipal No 1
Hassouna Mosbahi's Short Stories
Ismailia Eclipse
Receive Our Newsletter
For news of readings, events and new titles.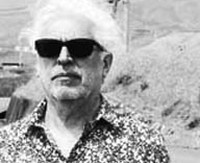 Latest News
16/02/2017
IPAF Short list Announced
[read more]
30/01/2017
Complete Digital Archive of Banipal is launched
[read more]
26/01/2017
Ali Bader selected as First Banipal Visiting Writer Fellow
[read more]
25/01/2017
Saif Ghobash Banipal Prizewinner Jonathan Wright and his author Saud Alsanousi celebrate in Manchester on 23 February
[read more]
16/01/2017
International Prize for Arabic Fiction 2017 – Longlist announced
[read more]
13/01/2017
Syrian writer Khaled Khalifa writes on being Syrian today – "the issue in Syria is not one of refugees but of a whole population that is being turned into either corpses or forced to flee while the world stands silently by"
[read more]
[read all news stories]