EDITORIAL
Ibtisam Azem: Excerpts from her novel Sifr al-ikhtifa'a (The Book of Disappearance), translated by Sinan Antoon
Emad Fouad: Thirteen Poems, translated by Camilo Gómez-Rivas
Noura Mohammad Faraj: Fiery Curses, a short story translated by William M Hutchins
Amin Zaoui: An excerpt from his novel The Last Jew of Tamentit, translated by André Naffis-Sahely
Badriya al-Bishr: "Love is not a Crime", two excerpts from her novel Love Stories from al-A'sha Street, translated by Sally Gomaa
Jalil Haydar: Stanzas from the long poem The Lion of Babylon, translated by Allison Blecker
Ismail Ghazali: A Short Story "The Japanese Garden", translated by Sophia Vasalou
Mohamed Berrada: A chapter from his novel Far from Clamour, Close to Silence, translated by Mbarek Sryfi

JAWAD Al-ASSADI
Playwright and Director Extraordinaire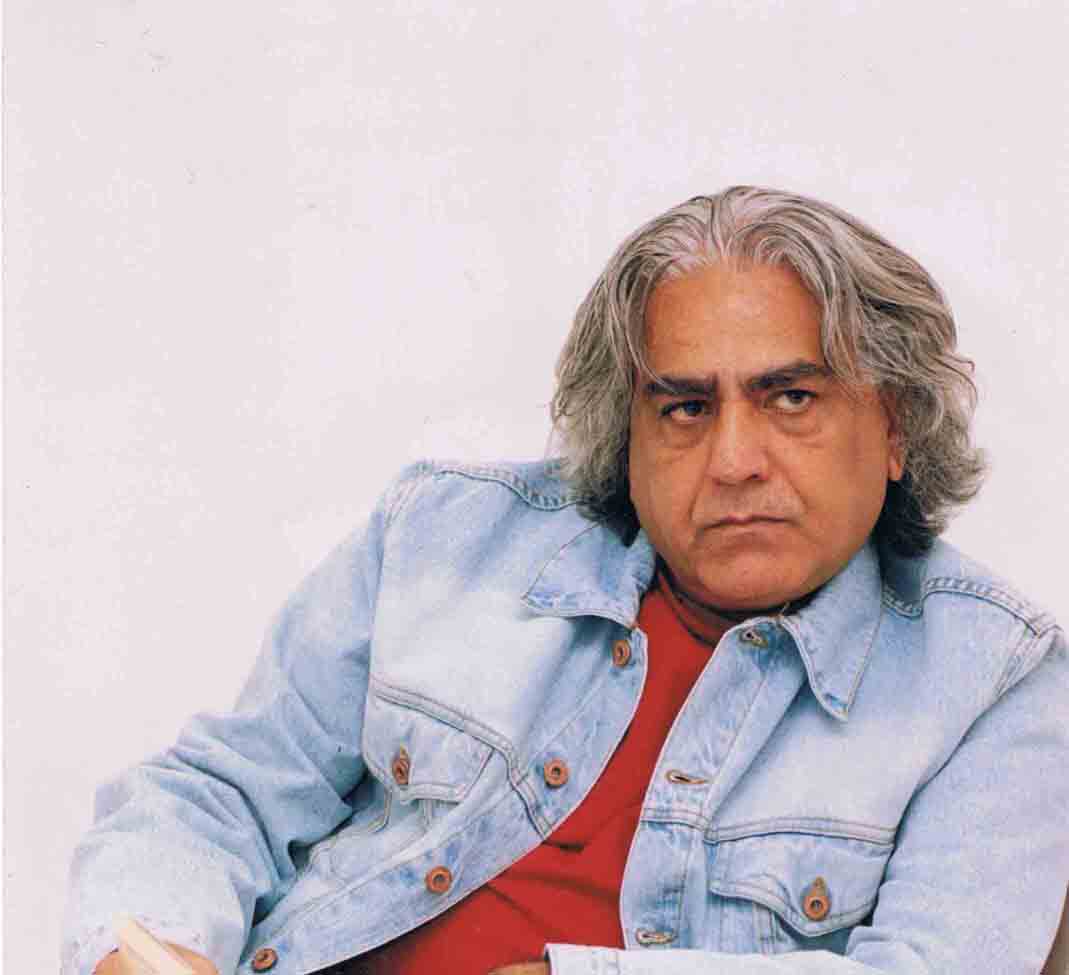 Excerpts from Jawad al-Assadi's theatrical autobiography Theatre of Bitter Illumination, translated by Basil Samara
and
the first full English translation of the play Baghdadi Bathhouse, translated by Hassan Abdulrazzak

An essay by Hussain al-Mozany: Mother, Mother Tongue and Fatherland, translated by William M Hutchins
A Travelling Tale by Mohammed al-Asfar: Going back to Bonn, translated by Julia Ihnatowicz



The Future of Cities

Rawi Hage: The Wave
Perihan Mağden: Fairground Cities in the 2030s, or the Continual Flight from Loneliness, translated from the Turkish by Denzil Erol
Roddy Doyle: Dublin 2030
Boualem Sansal: 2030, The City of the Future, translated from the French by Frank Wynne

TRIBUTE
Saluting Gamal El-Ghitani (1945–2015)


To read the tribute from Banipal 54 by Paul Starkey, click here


BOOK REVIEWS
Susannah Tarbush: My Torturess by Bensalem Himmich
Laura Ferreri: Who's afraid of Meryl Streep by Rashid Al-Daif
Georgia de Chamberet: The Meursault Investigation by Kamel Daoud
Salah Niazi: The Sultan's Sex Potions: Arab Aphrodisiacs in the Middle Ages by Nasir al-Din al-Tusi
Zahia Smail Salhi: We Are Imazighen: The Development of an Algerian Berber Identity in Twentieth-Century Literature and Culture by Fazia Aïtel
Paul Starkey: Hurma by Ali al-Muqri
Aurora Tellenbach: Under the Tripoli Sky by Kamal Ben Hameda
Susannah Tarbush: The Kindness of Enemies by Leila Aboulela


Farewell, Mouayed al-Rawi (1939–2015)

EVENT
Celebrating Zakaria Tamer in London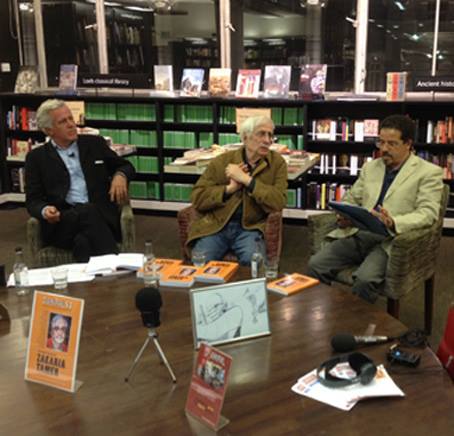 Fleur Montanaro: The blacksmith's hammer
Mohamed-Salah Omri: Zakaria Tamer's addictiveness
Annamaria Bianco: Forging a new genre

The translators are:
Hassan Abdulrazzak, Sinan Antoon, Allison Blecker, Deniz Erol, Camilo Gómez-Rivas, Julia Ihnatowicz, André Naffis-Sahely, William M Hutchins, Basil Samara, Sophia Vasalou, Frank Wynne.

For information about all contributors to Banipal's issues – authors, writers, translators – check out their individual webpage at http://www.banipal.co.uk/contributors/
We thank the Berlin International Literature Festival and the International Prize for Arabic Fiction for their kind support for this issue.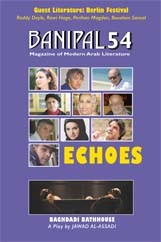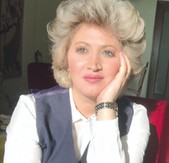 Latest News
07/03/2018
Sheikh Zayed Book Award announces the 2018 Shortlists
[read more]
26/02/2018
Shortlist Announced for IPAF 2018

[read more]
22/02/2018
On 3 March: Three award-winning translators to discuss "Translating Arabic Fiction Today"
[read more]
17/01/2018
Longlist for 2018 IPAF announced
[read more]
10/01/2018
Robin Moger is winner of 2017 Saif Ghobash Banipal Translation Prize
[read more]
01/12/2017
First Shortlist announced for the 2017 Saif Ghobash Banipal Prize for Arabic Literary Translation
[read more]
[read all news stories]