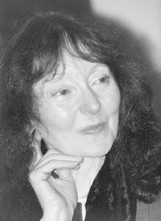 was born in Bognor Regis, England, and educated at Oxford University, from where she has a BA in Psychology and Philosophy and an MPhil in Modern Middle Eastern Studies. She has been a staff writer on Arab Report and Record, and on the Middle East Economic Digest (MEED), business editor of Middle East magazine, and has written for a number of years for Al-Hayat newspaper based in London.

She is a freelance journalist specialising in Middle East cultural affairs, and runs the successful Tanjara blogspot (http://thetanjara.blogspot.co.uk/). She is a trustee of the Banipal Trust for Arab Literature, a consulting editor of Banipal magazine and a regular book reviewer.
Contributor's Issues
Banipal No 31 Spring 2008
Banipal No 54 ECHOES (Autumn/Winter 2015)
Banipal No 33 Autumn/Winter 2008
Banipal No 53 The Short Stories of Zakaria Tamer (2015)
Banipal No 36 Literature in Yemen Today (2009)
Banipal No 43 Celebrating Denys Johnson-Davies (2012)
Banipal No 35 Writing in Dutch (2009)
Banipal No 44 12 Women Writers (2012)
Banipal No 57 Syria in the Heart
Banipal No 51 Celebrating Saadi Youssef (2014)
Banipal No 52 New Fiction (2015)
Banipal No 40 Libyan Fiction (2011)
Banipal No 39 Modern Tunisian Literature (2010)
Banipal No 45 Writers from Palestine (2012)
Banipal No 46 80 New Poems (2013)
Banipal No 42 New Writing from the Emirates (2011)
Banipal No 56 Generation '56 (Summer 2016)
Banipal No 41 Celebrating Adonis (2011)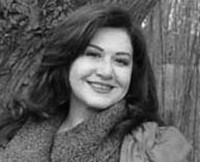 Latest News
16/02/2017
IPAF Short list Announced
[read more]
30/01/2017
Complete Digital Archive of Banipal is launched
[read more]
26/01/2017
Ali Bader selected as First Banipal Visiting Writer Fellow
[read more]
25/01/2017
Saif Ghobash Banipal Prizewinner Jonathan Wright and his author Saud Alsanousi celebrate in Manchester on 23 February
[read more]
16/01/2017
International Prize for Arabic Fiction 2017 – Longlist announced
[read more]
13/01/2017
Syrian writer Khaled Khalifa writes on being Syrian today – "the issue in Syria is not one of refugees but of a whole population that is being turned into either corpses or forced to flee while the world stands silently by"
[read more]
[read all news stories]