Banipal 57, Syria in the Heart
Autumn/Winter 2016 issue is available as a book (ISBN 9780995636903)
as well as part of a digital .............. or a print subscription
EDITORIAL
Liana Badr: One Sky , a short story translated by Becki Maddock
Muhsin al-Ramli: Excerpt from the novel The President's Gardens , translated by Luke Leafgren



SYRIA IN THE HEART
Dima Wannous: Excerpt from her novel The Frightened , translated by Julia Ihnatowicz
Rasha Omran: Poem – "The Woman Who Lived in the House Before Me", translated by Jonathan Wright
Khaled Khalifa: Excerpt from his novel Death is Hard Work , translated by Leri Price
Hala Mohammad: Poem – "Lend me the window, stranger", translated by Raphael Cohen
Maha Hassan: Excerpt from her novel Aleppo Metro, translated by Jonathan Wright
Fawaz Kaderi: Three Poems, translated by Raphael Cohen
Haitham Hussein: Excerpt from his novel Hostages of Memory, translated by Jona Fras
Rosa Yassin Hassan: Excerpts from the novel People Under a Spell, translated by William M Hutchins
Nada Menzalji: A Poem, translated by Valentina Viene
Nouri al-Jarrah: Poem "The Boat to Lesbos", translated by Camilo Gomez-Rivas
Monir Almajid: Qamishlo, translated by John Peate
Mohamad Alaaedin Abdul Moula: Seventeen Poems, translated by Paul Starkey
GUEST LITERATURE from FLANDERS
Introduced by Carl de Stycker, Michiel Scharpé and Patrick Peeters
Kathleen Vereecken: Excerpt from the novel Hair, translated by Michele Hutchison
Bart Van der Straeten: Four Poems, translated by Astrid Alben
Roderik Six: Excerpt from the novel Fall, translated by Brian Doyle
Tom Van de Voorde: Eleven Poems, translated by Astrid Alben
Fikri El Azzouzi: Excerpt from the novel Drarrie in the Night, translated by Anna Asbury
Charlotte Van den Broeck: Five Poems, translated by Astrid Alben
BOOK REVIEWS
Laura Ferreri: No Knives in the Kitchens of this City by Khaled Khalifa
Samira Kawar: The Dove's Necklace by Raja Alem
Becki Maddock: The Longing of the Dervish by Hammour Ziada
Peter Clark: Sonallah Ibrahim, Rebel with a Pen by Paul Starkey
Paul Blezard: The Return: Fathers, Sons and the Land in Between by Hisham Matar
Olivia Snaije: About My Mother by Tahar Ben Jelloun
Jonathan Wright: Iraqi Jewish Novelists by Khalida Hatim Alwan
Clare Roberts: The Ninety-Ninth Floor by Jana Fawaz El Hassan
Susannah Tarbush: Trials of Arab Modernity: Literary Affects and the New Political by Tarek El-Ariss
Emma Branagan: The Jasmine Sneeze by Nadine Kaadan
The translators are:
Astrid Alben, Anna Asbury, Raphael Cohen, Brian Doyle, Jona Fras, Camilo Gomez-Rivas, William M Hutchins, Michele Hutchison, Julia Ihnatowicz, Luke Leafgren, Becki Maddock, John Peate, Leri Price, Paul Starkey, Valentina Viene and Jonathan Wright.
For information about all contributors to Banipal's issues – authors, writers, reviewers, illustrators, artists, and of course, all translators – check out their individual webpage at http://www.banipal.co.uk/contributors/
About the front cover painting:

The painting is by Toufic Abdul-Al of a mother holding her children to her, which he created following the horrific Tel al-Zaatar massacre of 1976. Toufic Abdul-Al (1938–2002) is a major Palestinian artist, born in Acre, Palestine, but forced to leave for Lebanon in 1948, who painted, in oils and water colours, sculpted and drew all his life. We thank his son Tarek for kind permission to reproduce this wonderful painting, which is travelling across the decades.

This issue of Banipal is supported by

and the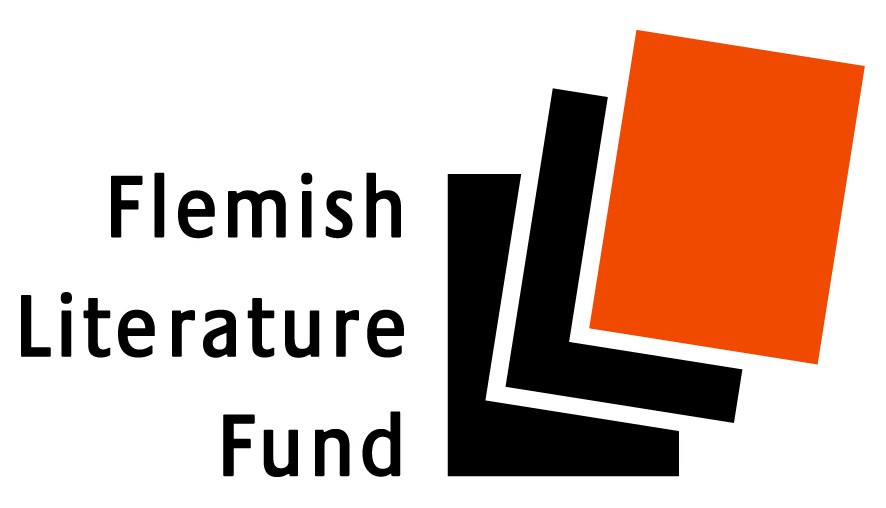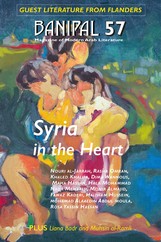 Latest News
16/02/2017
IPAF Short list Announced
[read more]
30/01/2017
Complete Digital Archive of Banipal is launched
[read more]
26/01/2017
Ali Bader selected as First Banipal Visiting Writer Fellow
[read more]
25/01/2017
Saif Ghobash Banipal Prizewinner Jonathan Wright and his author Saud Alsanousi celebrate in Manchester on 23 February
[read more]
16/01/2017
International Prize for Arabic Fiction 2017 – Longlist announced
[read more]
13/01/2017
Syrian writer Khaled Khalifa writes on being Syrian today – "the issue in Syria is not one of refugees but of a whole population that is being turned into either corpses or forced to flee while the world stands silently by"
[read more]
[read all news stories]