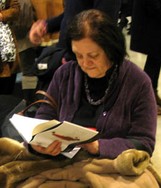 Samira Kawar is an experienced energy journalist who served as Middle East Editor at London-based energy publishing house Argus Media since 1999 until she resigned that post in March 2015 to concentrate on literary translation. She has contributed translations to Banipal since its foundation in 1998, and is a trustee of the Banipal Trust for Arab Literature. Two of her literary translations from Arabic to English have been published – the novel The Eye of the Mirror by Palestinian writer Liana Badr, and the autobiography of the late Saudi writer Abdul Rahman Munif Story of a City: A Childhood in Amman.

Samira is also an experienced TV and radio journalist. She has worked for Reuters TV, Worldwide Television News (WTN, now known as APTV), NBC News and BBC World Service Radio. She has also written on the Middle East for the Washington Post and the Jordan Times.
Contributor's Issues
Banipal No 52 New Fiction (2015)
Banipal No 57 Syria in the Heart (Autumn/Winter 2016)
Banipal No 60 Alaa al-Deeb, A Writer Apart (Autumn/Winter 2017)
Banipal No 61 A Journey in Iraqi Fiction
Banipal No 59 The Longlist (Summer 2017)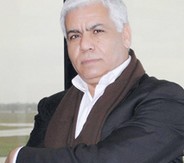 Latest News
24/04/2018
Ibrahim Nasrallah wins 2018 International Prize for Arabic Fiction
[read more]
07/03/2018
Sheikh Zayed Book Award announces the 2018 Shortlists
[read more]
26/02/2018
Shortlist Announced for IPAF 2018

[read more]
22/02/2018
On 3 March: Three award-winning translators to discuss "Translating Arabic Fiction Today"
[read more]
17/01/2018
Longlist for 2018 IPAF announced
[read more]
10/01/2018
Robin Moger is winner of 2017 Saif Ghobash Banipal Translation Prize
[read more]
[read all news stories]