By accessing www.banipal.co.uk and any of its pages, you signify your agreement to the terms and conditions of use below. If you do not agree to the terms and conditions of use written here, you should log off from www.banipal.co.uk.

If you have any questions about these terms and conditions, please email Banipal on info@banipal.co.uk

Copyright and General Use

The information and content of this website, and the website itself are protected by copyright and intellectual property laws. All rights reserved. Reproduction of part or all of the contents of www.banipal.co.uk and/or of www.banipaltrust.org.uk in any form is prohibited unless for personal use. No part of the contents of www.banipal.co.uk and/or of www.banipaltrust.org.uk may be copied or otherwise incorporated into or stored in any other website, electronic retrieval system, publication or other work in any form (whether hard copy, electronic or other) without prior written permission of Banipal's publisher (or, where applicable, with the permission of the respective copyright owner(s)). Requests for permission should be addressed to the publisher at margaret@banipal.co.uk.

Newsletter

If you have given us your email address to be sent our newsletter we confirm that it will not be made accessible to anyone else. Each emailing of the newsletter will contain information about how to remove your name from the list should you want to stop receiving the newsletter.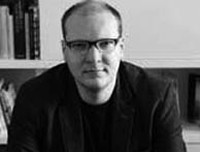 Latest News
16/02/2017
IPAF Short list Announced
[read more]
30/01/2017
Complete Digital Archive of Banipal is launched
[read more]
26/01/2017
Ali Bader selected as First Banipal Visiting Writer Fellow
[read more]
25/01/2017
Saif Ghobash Banipal Prizewinner Jonathan Wright and his author Saud Alsanousi celebrate in Manchester on 23 February
[read more]
16/01/2017
International Prize for Arabic Fiction 2017 – Longlist announced
[read more]
13/01/2017
Syrian writer Khaled Khalifa writes on being Syrian today – "the issue in Syria is not one of refugees but of a whole population that is being turned into either corpses or forced to flee while the world stands silently by"
[read more]
[read all news stories]