2015 Harvill Secker Young Translators' Prize opens for translation from Polish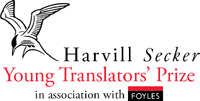 This year's Harvill Secker Young Translators' Prize is open for entry. The prize recognises the achievements of young translators at the start of their careers, and for 2015 our language is Polish.
Entrants will translate the short story 'Tatuaż' by Maciej Miłkowski. The judges will be the translator Antonia Lloyd-Jones, the Polish-born author Eva Hoffman, journalist and deputy director of English PEN Catherine Taylor, and the prize's administrator from Harvill Secker Ellie Steele.

The prize is open to anyone between the ages of 18 and 34, with no restriction on country of residence, and the deadline for entries is 31st July 2015.

The winner's name will be announced in October 2015, and he or she will receive £1,000, an invaluable mentorship with Antonia, which is being supported by Writers' Centre Norwich and the Polish Cultural Institute, and they'll also be invited to Crossing Border festival in the Hague in November 2015.
The story and details on how to enter are available at www.youngtranslatorsprize.com and on the Vintage website.

To download a flyer about this year's prize, click here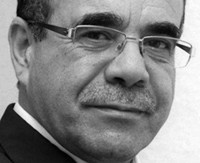 Latest News
16/04/2015
2015 Harvill Secker Young Translators' Prize opens for translation from Polish
[read more]
13/04/2015
2015 Sheikh Zayed Book Award Announces Winners
[read more]
30/03/2015
In conversation: SAUD ALSANOUSI launches The Bamboo Stalk at Waterstones Piccadilly, 29 April
[read more]
25/03/2015
Man Booker International Prize Finalists announced
[read more]
06/03/2015
EMERGING VOICES AWARDS for Fiction, Film and Art will recognise more than 100 emerging market nations
[read more]
04/03/2015
In conversation with Sinan Antoon on writing and translating Iraq
[read more]
[read all news stories]