News
Shortlist 2021 International Prize for Arabic Fiction
Shortlist announced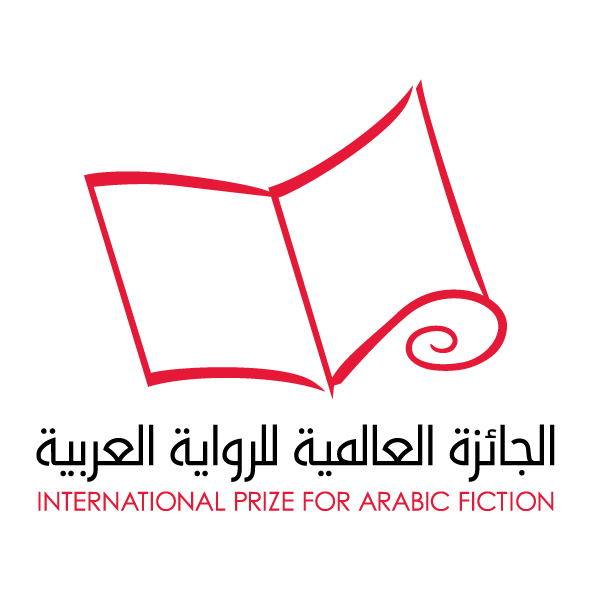 · One former shortlistee and one former longlistee make the 2021 shortlist
· The longlist comprises books from 5 countries: Algeria, Iraq, Jordan, Morocco and Tunisia
www.arabicfiction.org | #ArabicFiction2021
Monday 29th March 2021: The Eye of Hammurabi by Abdulatif Ould Abdullah, Notebooks of the Bookshop Keeper by Jalal Bargas, Calamity of the Nobility by Amira Ghenim, The Bird Tattoo by Dunya Mikhail, File 42 by Abdelmajid Sebbata and Longing for the Woman Next Door by Habib Selmi have today been announced as the shortlisted works for the 14th International Prize for Arabic Fiction (IPAF). Each of the six shortlisted authors will receive $10,000, with the winner announced on 25th May receiving an additional $50,000.

The shortlist was revealed by this year's Chair of Judges Chawki Bazih, who appeared alongside Fleur Montanaro, the prize's Administrator, at an online event hosted on the prize's Facebook page. They were then joined in a live press conference by Yasir Suleiman, Chair of Trustees, and the judging panel.

The shortlisted authors for IPAF's 14th edition range in age from 31 to 70 and represent Algeria, Iraq, Jordan, Morocco and Tunisia. Collectively, the writers address important issues facing the Arab world today including narratives exploring crimes committed against humanity amidst war and conflict, to the importance of one's homeland, relationships, memory and identity. The shortlist also highlights the enduring power of literature for both author and reader.
The shortlist was chosen by a panel of five judges chaired by Lebanese poet and author Chawki Bazih. Judging alongside Bazih are Mohammed Ait Hanna, a Moroccan writer, translator and lecturer of Philosophy at the Regional Centre for Teaching Careers and Training in Casablanca; Safa Jubran, a lecturer of Arabic Language and Modern Literature at the University of San Paolo in Brazil; Ali Al-Muqri, a Yemeni writer twice longlisted for IPAF in 2009 and 2011 respectively; and Ayesha Sultan, an Emirati author, journalist, founding director of Warrak Publishing House and Vice President of the Emirates Writers Union.

Those on the 2021 shortlist who have been recognised by the International Prize for Arabic Fiction in previous years include Jalal Bargas (longlisted in 2019 for Women of the Five Senses) and Habib Selmi (shortlisted in 2009 for The Scents of Marie-Claire and again in 2012 for The Women of al-Basatin).

Authors who have been shortlisted for the prize for the first time are Abdulatif Ould Abdullah, Amira Ghenim, Dunya Mikhail and Abdelmajid Sebbata.


The 2021 shortlist, listed in alphabetical order by author surname, is as follows:


Author

Title

Country of origin

Publisher

Abdulatif Ould Abdullah

The Eye of Hammurabi

Algeria

Dar Mim

Jalal Bargas

Notebooks of the Bookshop Keeper

Jordan

The Arabic Institute for Research and Publishing

Amira Ghenim

Calamity of the Nobility

Tunisia

Dar Mesaa

Dunya Mikhail

The Bird Tattoo

Iraq

Dar al-Rafidain

Abdelmajid Sebbata

File 42

Morocco

Al-Markez al-Thaqafi
al-Arabi

Habib Selmi

Longing for the Woman Next Door

Tunisia

Dar al-Adab
Chawki Bazih, Chair of the 2021 Judges, said:
"The most obvious thing revealed by an in-depth examination of the six shortlisted novels is how the authors move away from the limits of the ego and are resourced by their ancestral roots, mother countries and collective memory. Their subjects may not be entirely new, since the Arab present is an exact copy of its past. However, what makes these works unique is something other than their subjects. It is their stylistic richness and power to astonish readers, making them catch their breath; their well-constructed, suspenseful plots; their successful deployment of folklore and the collective imagination, and their deft use of language, both flowing and tight."


Professor Yasir Suleiman CBE, Chair of the Board of Trustees, said:
"The novels in this shortlist enact complex and unsettling conversations between the past and the present to questions notions of belonging, identity and the cacophonous rhythms of the homeland refracted through different registers, characters and story lines. Whether writing from home or from the diaspora, intra-culturally or inter-culturally, our writers coalesce on a vision of the contemporary Arab world which, in spite of its geographic scatter, seems to display troubling philosophical coherence. This is a strong shortlist that readers of the Arabic novel will remember and cherish for a long time."
Key Dates:
The 2021 judges will come together in an online panel event to discuss this year's shortlist on 18th May 2021. The event will be chaired by Moroccan writer, broadcaster and Prize trustee, Yassin Adnan
The winner of the 14th IPAF will be announced in an online ceremony on 25th May 2021
For further information about the prize, please visit:
Website www.arabicfiction.org
Facebook @InternationalPrizeforArabicFiction
Instagram @arabicfictionprize
Twitter @Arabic_Fiction
Published Date - 31/03/2021
---