Samuel Shimon interviewed in The National newspaper
During Samuel Shimon's recent visit to UAE to prepare the next edition of Banipal magazine on Emirati literature, Nick March at The National took the opportunity to interview him about the new edition of his autobiographical novel An Iraqi in Paris by BQFP.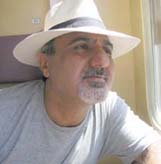 An Iraqi in Paris: a lifetime of
movement, forced and long-dreamt
"Iraq in the early months of 1979. Saddam Hussein is circling endlessly around Baghdad, building his influence, tightening his grip on the mechanisms of power, ready to seize complete control of the country within a matter of months. Indeed, tomorrow (July 16), marks the 32nd unhappy anniversary of the occasion when he became the nation's leader.
"Meanwhile, in Al-Habbaniyah, a short distance west of Baghdad, Samuel Shimon is dreaming of Hollywood. Shimon is in his early twenties, a frustrated filmmaker desperate to escape the prospect of life under Saddam. To do so, he has a breathtakingly simple plan. He will make his way to the US, where he will carve out his fortune as a movie director . . .
Click here for the full interview in The National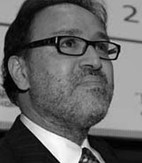 Latest News
23/04/2013
Saud Alsanousi from Kuwait wins International Prize for Arabic Fiction
[read more]
22/04/2013
Moroccan painter novelist Mahi Binebine launches his novel Horses of God in the UK
[read more]
19/04/2013
Marina Warner wins 2013 Sheikh Zayed Book Award for Stranger Magic: Charmed States and the Arabian Nights
[read more]
10/04/2013
Ghassan Zaqtan and translator Fady Joudah shortlisted for International Griffin Poetry Prize
[read more]
04/04/2013
FAROUK ABDEL WAHAB
passed away 3 April 2013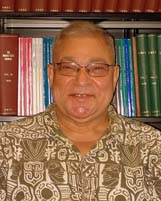 [read more]
20/03/2013
A Decade of Despair by Ahmad Saadawi published in the New York Times
[read more]
[read all news stories]