The 2012 Liverpool Arabic Arts Festival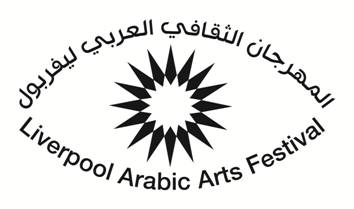 The 11th annual Liverpool Arabic Arts Festival brings a stunning array of events to venues across Liverpool, presenting talented musicians, artists, writers, comedians and actors and celebrating the best of Arab cinema, dance and food. Highlights include "the Arab Billy Elliot" dancer Ayman Safiah, well-known film and TV actor Nadim Sawalha who is directing the play 'Rest Upon the Wind', a musical World Premiere from the Alif Ensemble at Liverpool Philharmonic Hall, stand-up comedy from US comedienne Maysoon Zayid and a presentation of political satirical cartoons at the Walker Art Gallery from artist Reem AbdelHadi, and, on Sunday 15 July, oud player and composer Khyam Allami in conversation
There will also be screenings of films from throughout the Arab world, including From Palestine with Love, El-Shooq (Lust – Egypt's official entry for the 2011 Academy Awards) and a flilm adaptation of Wajdi Mouawad's powerful play Scorched.
Of particular interest for Banipal readers:
Fleeing Words, Tuesday 10 July at 5pm – an Anthology of Tunisian Fiction, poetry and articles following the revolution;
The Big Saturday, Saturday 14 July at 12 noon – a day of music, debate, film, food and poetry including Libyan poet Khaled Mattawa.
For more information, click here.
Click here to download the full festival programme.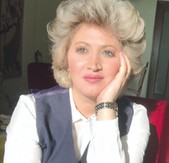 Latest News
24/04/2018
Ibrahim Nasrallah wins 2018 International Prize for Arabic Fiction
[read more]
07/03/2018
Sheikh Zayed Book Award announces the 2018 Shortlists
[read more]
26/02/2018
Shortlist Announced for IPAF 2018

[read more]
22/02/2018
On 3 March: Three award-winning translators to discuss "Translating Arabic Fiction Today"
[read more]
17/01/2018
Longlist for 2018 IPAF announced
[read more]
10/01/2018
Robin Moger is winner of 2017 Saif Ghobash Banipal Translation Prize
[read more]
[read all news stories]