News
Amjad Nasser 1955–2019
Amjad Nasser
Poet, author and editor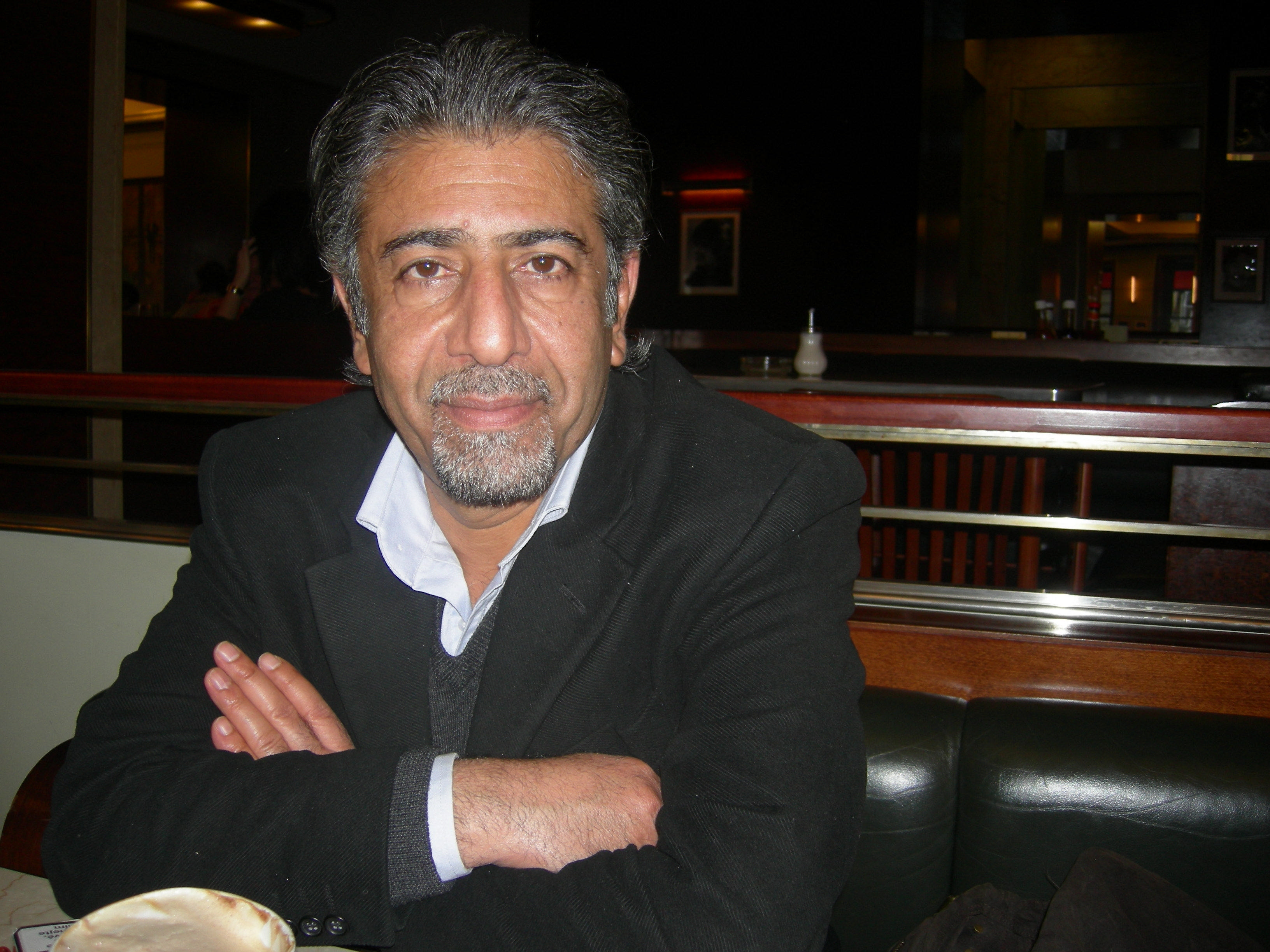 One of Amjad's poems always touched me greatly, for its depth of feeling and subtle humour, but far more so since he became ill. It is the poem, An Ordinary Conversation about Cancer, that he dedicated to Saleh al-Azzaz, the Saudi journalist, film-maker and photographer, who died in 2002 from cancer. Here is the last poignant stanza of this poem:
I am also not sure that poets can prophecy their death, even though Cesar Vellejo died in Paris on a rainy day, exactly as he predicted in his poem "White Stone Black Stone". I predict in this poem that I will die in London on a rainy day (what a far-fetched prophecy!). And I decree that I be buried in Mafraq next to my mother, who was convinced that no space would ever contain us both. Of course, she may be right, since as everyone knows, she is going to heaven.
Amjad Nasser has been an important and innovative participant in the contemporary Arab poetry and literary scene. His death, announced on 30 October 2019, after a long struggle against cancer, means a major loss to the world of Arabic literature and beyond.
Born in Jordan in 1955, from 1976 Amjad Nasser worked as a journalist and editor on newspapers in Beirut and Cyprus. Since 1987 he lived in London, where he lately worked with Al-Araby Al-Jadeed after being for many years managing editor and cultural editor of Al-Quds Al-Arabi daily newspaper.

He published more than ten volumes of poetry, four travel memoirs and two novels. He is the recipient of a number of literary prizes for his works, among them the Mohammed al-Maghout Prize for Poetry (2006), the Prize for Creative Writing in Jordan (2008), the Ibn Battuta Prize for Travel Writing (2009) and the Mahmoud Darwish Award for Literary Creativity (2019). He performed his poetry at many international festivals, from South America to London's Poetry International. An anthology of his poetry was published in Cairo, and he has two volumes of selected poems in French and Italian respectively. Selected poems have been translated into English, Spanish and French.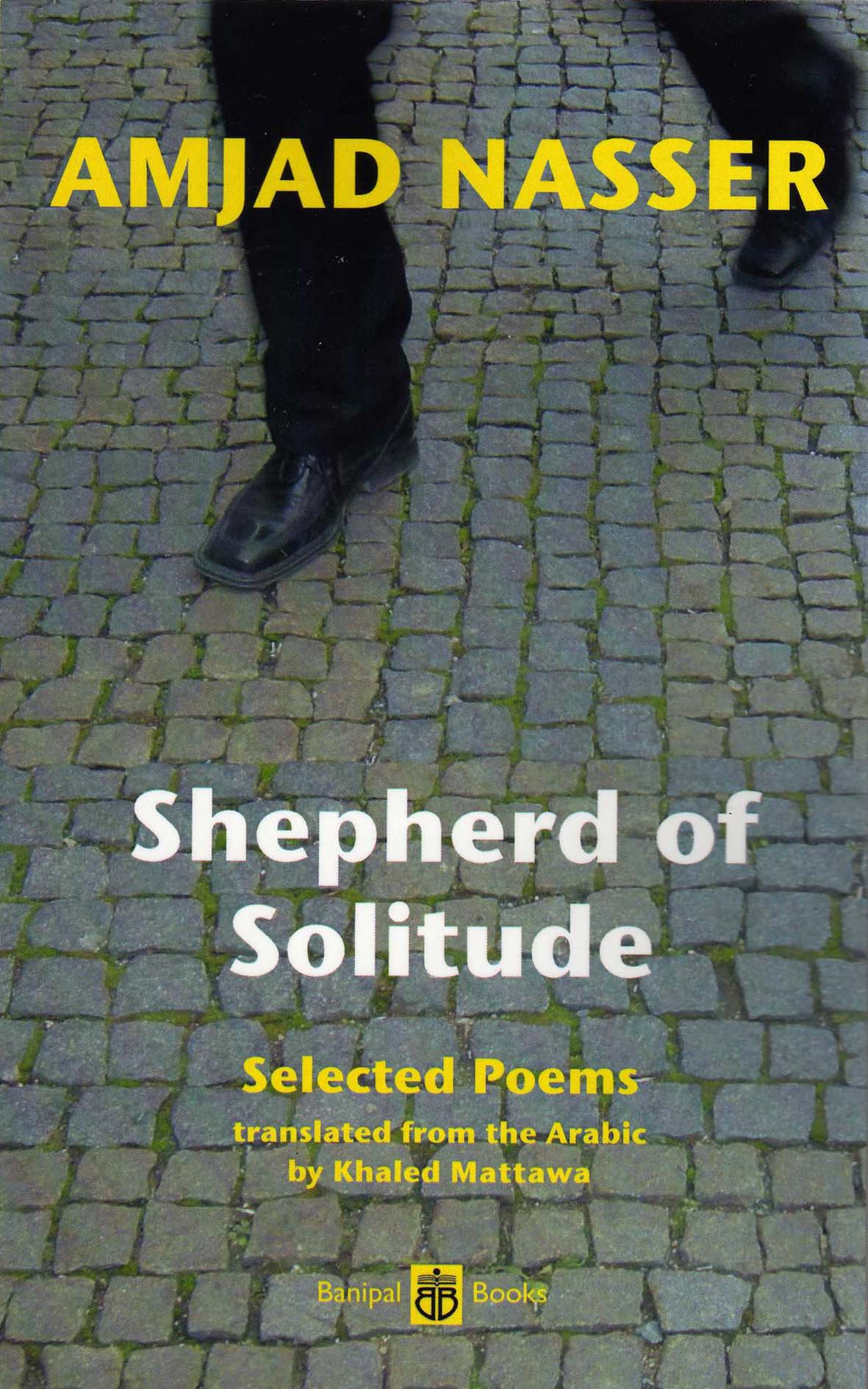 In July 2009 Banipal Books published Shepherd of Solitude, Selected Poems, a volume of his poems selected by himself and his translator, Khaled Mattawa, who also introduces the volume of work. It is Amjad Nasser's first English collection.
To read two poems from the collection, published earlier in Banipal 30, click here

He has been a judge on many literary prizes, including the Lettre Ulysses Award, and the International Prize for Arabic Fiction.
A short film was made of a reading after the London Book Fair in 2008, of his poem "A Dog's Tail", with Khaled Mattawa's English translation being read by Margaret Obank. Click here to view the YouTube video.
His first novel, Haythu La Tasqut al-Matar (Where the Rain doesn't Fall), published in English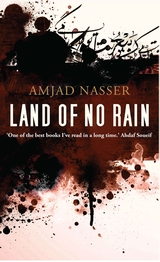 translation by Jonathan Wright by Bloomsbury Qatar Foundation Publishing under the title Land of No Rain (2013), was commended by the judges of the 2015 Saif Ghobash Banipal Prize for Arabic Literary Translation. It was excerpted in Banipal 46 and reviewed in Banipal 51. Click here to read the review online.
In 2016, a second book of Amjad Nasser's poetry in translation was published by Northwestern University Press. Entitled A Map of Signs and Scents, New and Selected Poems, 1979–2014, it is translated from the Arabic by Fady Joudah and Khaled Mattawa. It includes a few poems published in The Shepherd of Solitude (Banipal Books, 2009). For all information, click here.
His second novel Here is the Rose was longlisted for the International Prize for Arabic Fiction in 2018.
He will be sorely missed, a great loss.
Published Date - 30/10/2019
---