Longlist for FT / OppenheimerFunds EmergingVoices Awards announced
The FT / OppenheimerFunds EmergingVoices Awards announces the longlist for the Awards which recognise extraordinary artistic talent across more than 100emerging market nations.



FICTION

• Blackass by A. Igoni Barrett, Chatto & Windus, Nigeria
• Broken Mirrors: Sinalcol by Elias Khoury, Maclehose Press, Lebanon
• Dust by Yvonne Adhiambo Owuor, Granta Books, Kenya
• It Might Get Loud by Ingrid Winterbach, Human & Rousseau, South Africa
• Our Lady of the Nile by Scholastique Mukasonga, Archipelago Books, Rwanda
• The Book of Memory by Petina Gappah, Faber & Faber, Zimbabwe
• The Fishermen by Chigozie Obioma, Pushkin Press, Nigeria
• The Meursault Investigation by Kamel Daoud, Oneworld Publications, Algeria
• The Texture of Shadows by Mandla Langa, Picador Africa, South Africa
• Women of Karantina by Nael Eltoukhy, The American University in Cairo Press, Egypt


To see the full list of authors nominated by their publishers click here

ART

• Cristina Planas, Peru
• Fabiola Menchelli Tejeda, Mexico
• Gonzalo Fuenmayor, Colombia
• Hugo Arquímedes Carrillo García, Mexico
• Marcela Ramirez-Aza, Colombia
• Pablo Mora Ortega, Colombia
• Sebastian Castañeda, Peru

FILM

• Endless Nameless by Mont Tesprateep, Thailand
• Exclaim by Jian Mei, China
• Kush by Shubhashish Bhutiani, India
• Scent of the Morning Sun by Harin Paesongthai & Monkum Khukhuntin, Thailand
• Selfie Girls by Huỳnh Nguyeễn Đăng Khoa, Vietnam
• The Concrete by Wei Liu, China
• The Last Mango Before the Monsoon by Payal Kapadia, India
• The Sea by Han Ting, China
• Trespassed by Yuhang Ho, Malaysia
• Under the Sun by Qiu Yang, China

Congratulations to all those that made it onto the longlist.

Finalists for each category will be announced on 7 August and winners will be announced at a gala awards ceremony in New York on 5 October.

To go to the FT/Oppenheimer website, click here

To see the full lists of all nomiations click here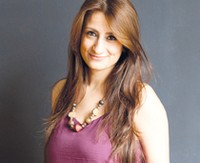 Latest News
24/04/2018
Ibrahim Nasrallah wins 2018 International Prize for Arabic Fiction
[read more]
07/03/2018
Sheikh Zayed Book Award announces the 2018 Shortlists
[read more]
26/02/2018
Shortlist Announced for IPAF 2018

[read more]
22/02/2018
On 3 March: Three award-winning translators to discuss "Translating Arabic Fiction Today"
[read more]
17/01/2018
Longlist for 2018 IPAF announced
[read more]
10/01/2018
Robin Moger is winner of 2017 Saif Ghobash Banipal Translation Prize
[read more]
[read all news stories]