For a complete list of the contents of each issue, click on the front cover or the issue title.
To buy individual copies of Banipal, simply choose your correct postal region of UK or Rest of Europe or Rest of World in the drop-down menu for each issue, and click Add to Cart. All prices include post & packing. You can then add other issues, or click Checkout, which will take you to the PayPal secure payment page.
You can pay with a credit or debit card. You do not have to have a PayPal account.

SPECIAL OFFER – Buy Two get a Third Free
This special offer on back issues and books is continuing. Buy any two books or back issues and get a third free! Simply purchase two issues or books online then email subscribe@banipal.co.uk to let us know which free title you would like to receive in addition.
To check out the back issues, just click on the year
2015 2014 2013 2012 2011 2010 2009 2008 2007 2006 2005 2004 2003 2002 2001 2000 1999 1998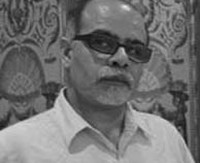 Latest News
16/02/2017
IPAF Short list Announced
[read more]
30/01/2017
Complete Digital Archive of Banipal is launched
[read more]
26/01/2017
Ali Bader selected as First Banipal Visiting Writer Fellow
[read more]
25/01/2017
Saif Ghobash Banipal Prizewinner Jonathan Wright and his author Saud Alsanousi celebrate in Manchester on 23 February
[read more]
16/01/2017
International Prize for Arabic Fiction 2017 – Longlist announced
[read more]
13/01/2017
Syrian writer Khaled Khalifa writes on being Syrian today – "the issue in Syria is not one of refugees but of a whole population that is being turned into either corpses or forced to flee while the world stands silently by"
[read more]
[read all news stories]