Banipal 34 pays special tribute to the great writer Tayeb Salih, who passed away in February, with personal memories from Denys Johnson-Davies and Leila Aboulela. We also pay tribute to two writers, poet Bassam Hajjar from Lebanon, and fiction-writer Yusuf Abu Rayya from Egypt, both aged 54.

Front cover: Photograph of the monastery at Wadi al-Natroun in Egypt's eastern desert; taken by Samuel Shimon

LIST OF CONTENTS

International Prize for Arabic Fiction Short List

EDITORIAL – The World of Arab Fiction

TAYEB SALIH (1929–2009)
Tribute by Denys Johnson-Davies
Tribute by Leila Aboulela

Sonallah Ibrahim – Excerpt from the novel Stealth, translated by Housam Aboul-Ela
Abdu Khal – Excerpt from the novel Clay, translated by Thomas Aplin
Layla al-Juhni – Excerpt from Jahiliya, translated by Piers Amodia
Hassouna Mosbahi – Excerpt from the novel A Tunisian Tale, translated by Max Weiss
Abdo Wazen – The Anger over Azazeel
Youssef Ziedan – Excerpt from Azazeel [Beelzebub], translated by Nancy Roberts
Omar El-Keddi – A Short Story The World's Longest-Held Prisoner, translated by Ghenwa Hayek
Hani Nakshabandi – Excerpt from the novel Sallam, translated by Anthony Calderbank
Yusuf Abu Rayya – A Short Story Homecoming translated by Denys Johnson-Davies
Sinan Antoon – Excerpt from the novel The Book of Collateral Damage, translated by the author
Jabbar Yassin Hussein – Excerpt from the novel The Messenger from Mexico, translated from the French by Lulu Norman
Laila Lalami – Excerpt from the novel Secret Son
Fahad al-Ateeq – Excerpt from the novel A Postponed Being, translated by Kathryn Stapley
Adania Shibli – Excerpt from We are All Equally Far from Love, translated by Suneela Mubayi
Suhail Sami Nader – Excerpt from The Tell, translated by William Maynard Hutchins
Habib Selmi – Excerpt from The Scents of Marie-Claire, translated by Piers Amodia
Zakaria Tamer – Three Short Stories from The Hedgehog, translated by Brian O'Rourke

BOOK REVIEWS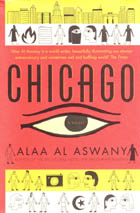 Zuzana Kratka Chicago by Alaa Al-Aswany

Peter Clark Wedding Night by Yusuf Abu Rayya

Susannah Tarbush Cardomom & Lime by Sarah al-Hamad


BOOKS IN BRIEF
Fiction


Hunger by Mohamed El-Bisatie, The Dark Side of Love by Rafik Schami, A Map of Home by Randa Jarrar, Borrowed Time by Hassan Daoud, Khan al-Khalili by Naguib Mahfouz, Nights of Musk: Stories from Old Nubia by Haggag Hassan Oddoul, As Doha Said by Bahaa Taher, The Last of the Angels by Fadhil al-Azzawi, Tales from Dayrut by Mohamed Mustagab, Translating Libya – short stories, ed: Ethan Chorin, The Novel by Nawal El Saadawi.
Poetry
Midnight and Other Poems by Mourid Barghouti, These Are Not Oranges, My Love: Selected Poems by Iman Mersal, Poetry and Politics in Contemporary Bedouin Society by Clive Holes and Said Salman Abu Athera, Flowers of Flame: Unheard Voices of Iraq edited by Sadek Mohammed, Soheil Najm, Haider Al-Kabi and Dan Veach.

Memoir & Biography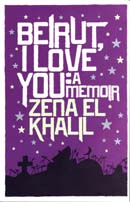 Beirut, I Love You: A Memoir by Zena El Khalil, My Happiness Bears No Relation to Happiness: A Poet's Life in the Palestinian Century by Adina Hoffman, Literature and War: Conversations with Israeli and Palestinian Writers by Runo Isaksen, Farewell, Babylon: Coming of Age in Jewish Baghdad by Naim Kattan.


Visual Art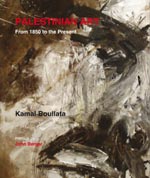 Palestinian Art: From 1850 to the Present by Kamal Boullata, Shoot An Iraqi: Art, Life and Resistance Under the Gun by Wafaa Bilal and Kari Lydersen



TRIBUTES
Yusuf Abu Rayya 1955–2009
Tribute by Denys Johnson-Davies

Bassam Hajjar 1955–2009
Tribute by Saif Al-Rahbi

EVENTS
Dubai: Emirates Airline International Literature Festival
Abu Dhabi: Sheikh Zayed's Book Award
Kuwait: Al-Arabi Seminar honours Banipal
Abu Dhabi: Launch of Mubtada wa Khabar

The translators in Banipal 34 are:
Housam Aboul-Ela, Sinan Antoon, Thomas Aplin, Issa J Boullata, Piers Amodia, Kathryn Stapley, Anthony Calderbank, Ghenwa Hayek, William Maynard Hutchins, Denys Johnson-Davies, Suneela Mubayi, Lulu Norman, Brian O'Rourke, Max Weiss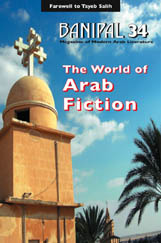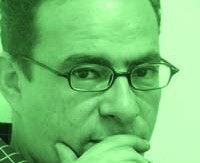 Latest News
24/04/2018
Ibrahim Nasrallah wins 2018 International Prize for Arabic Fiction
[read more]
07/03/2018
Sheikh Zayed Book Award announces the 2018 Shortlists
[read more]
26/02/2018
Shortlist Announced for IPAF 2018

[read more]
22/02/2018
On 3 March: Three award-winning translators to discuss "Translating Arabic Fiction Today"
[read more]
17/01/2018
Longlist for 2018 IPAF announced
[read more]
10/01/2018
Robin Moger is winner of 2017 Saif Ghobash Banipal Translation Prize
[read more]
[read all news stories]