Sinan Antoon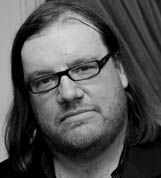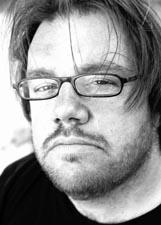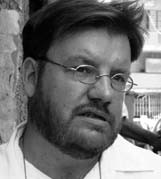 Sinan Antoon is a poet, novelist and translator, born and raised in Baghdad. He earned a BA in English from Baghdad University. He left Iraq after the Gulf War in 1991 and continued his studies in the US where he earned an MA from Georgetown and a PhD in Arabic and Islamic Studies from Harvard in 2006.
He has published two collections of poetry in Arabic; Mawshur Muballal bil-Hurub (Cairo, 2003) and Laylun Wahidun fi Kull al-Mudun (One Night in All Cities) (Dar al-Jamal, 2010), and one in English; The Baghdad Blues (Harbor Mountain Press, 2006). His first novel I'jaam (2003), was published in English translation as I'jaam: An Iraqi Rhapsody (City Lights, 2006) as well as in Norwegian, German, Portuguese, and Italian editions. His second novel Wahdaha Shajarat al-Rumman (The Pomegranate Alone) was translated by himself and published as The Corpse Washer (Yale University Press, 2013) which has won the 2014 Saif Ghobash Banipal Prize for Arabic Literary Translation, the 2014 Arab American Book Award of the Arab American National Museum (fiction category), and was longlisted for the 2014 Independent Foreign Fiction Prize. Translations in French, Turkish, Polish, and Malayalam are forthcoming. His third novel, Ya Maryam (Dar al-Jamal, 2012) was shortlisted for the 2013 International Prize for Arabic Fiction (The Arabic Booker) and was translated to Spanish and published as Fragmentos de Bagdad (Turner Libros, 2014).
His translation of Mahmoud Darwish's last prose book In the Presence of Absence, (Archipelago, 2011) won the 2012 National Translation Award given by the American Literary Translators Association (ALTA). His co-translation (with Peter Money) of a selection of Saadi Youssef's late poetry, Nostalgia, My Enemy, was published by Graywolf in November 2012.
His essays have appeared in major Arabic newspapers and journals as well as The Nation, Al-Ahram Weekly, Middle East Report, and New York Timesamong others. His scholarly works include essays on contemporary Arab poetry and politics, and Iraqi history, as well as The Poetics of the Obscene: Ibn al-Hajjaj and Sukhf (Palgrave-Macmillan, 2013). He is a member of the Editorial Review Board of the Arab Studies Journal. He is an associate professor at the Gallatin School, New York University and co-founder of Jadaliyya and co-editor of its culture page.
---
Contributor's Issues
Banipal 34 - The World of Arab Fiction (2009)
Banipal 38 - Arab American Authors (2010)
Banipal 59 - The Longlist (Summer 2017)
Banipal 46 - 80 New Poems (2013)
Banipal 33 - Autumn/Winter 2008
Banipal 56 - Generation '56 (Summer 2016)
Banipal 54 - ECHOES (Autumn/Winter 2015)
Banipal 36 - Literature in Yemen Today (2009)