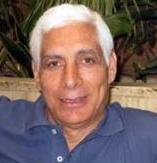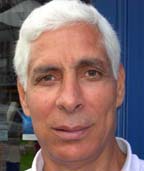 was born in al-'Ala, Tunisia, in 1951. He has published eight novels in Arabic, with four French editions by Actes Sud, and two in German translation. His novel The Scents of Marie-Claire was shortlisted for the International Prize for Arabic Fiction 2008-2009 and published in English translation by Arabia Books in 2010.
He has two collections of short stories, with a number of stories translated and published in English, Norwegian, Hebrew and French in several international anthologies.

His novels include Jabal al-'Anz (Goat Mountain), Ushaq Bayya (Bayya's Lovers) which was excerpted in Banipal 18 along with an in-depth interview, Surat Badawi Mayyit (Picture of a Dead Bedouin), 1990, Matahat al-Raml (Sand Labyrinth), 1994, Hufar Dafi'a (Warm Pits), 1999 and Asrar Abdallah (Abdallah's Secrets), 2004.

Habib Selmi has lived in Paris since 1985.

His latest novel Nissa'u al-Bassateen (The Women of Al-Bassatin), published by Dar al-Adab, Beirut 2011, was shortlisted for the 2012 International Prize for Arabic Fiction.
Contributor's Issues
Banipal No 4 Spring 1999
Banipal No 30 Autumn/Winter 2007
Banipal No 39 Modern Tunisian Literature (2010)
Banipal No 18 Autumn 2003
Banipal No 34 The World of Arab Fiction (2009)
Banipal No 44 12 Women Writers (2012)
Banipal No 43 Celebrating Denys Johnson-Davies (2012)

Latest News
16/02/2017
IPAF Short list Announced
[read more]
30/01/2017
Complete Digital Archive of Banipal is launched
[read more]
26/01/2017
Ali Bader selected as First Banipal Visiting Writer Fellow
[read more]
25/01/2017
Saif Ghobash Banipal Prizewinner Jonathan Wright and his author Saud Alsanousi celebrate in Manchester on 23 February
[read more]
16/01/2017
International Prize for Arabic Fiction 2017 – Longlist announced
[read more]
13/01/2017
Syrian writer Khaled Khalifa writes on being Syrian today – "the issue in Syria is not one of refugees but of a whole population that is being turned into either corpses or forced to flee while the world stands silently by"
[read more]
[read all news stories]