News
Five works on the 2020 Shortlist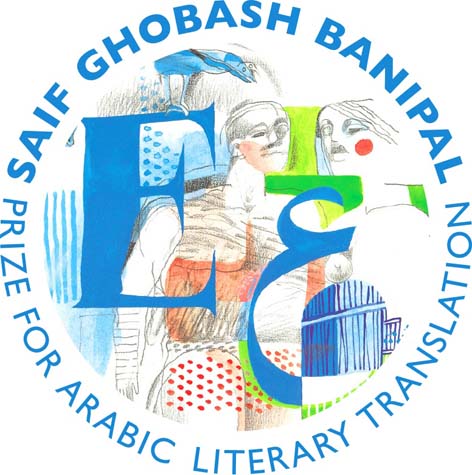 The Saif Ghobash Banipal Prize
for Arabic Literary Translation
The 2020 Prize – The Shortlist
The Saif Ghobash Banipal Prize is pleased to announce the shortlist of the 2020 Prize. Five works were selected for the shortlist from a total of fourteen entries, which comprised one collection of short stories, one volume of poetry, and twelve novels (some of which might be better classified as novellas). In this connection, the judges noted the difficulties of making comparisons between works in different genres or conceived on different scales, which sometimes demand different qualities from the translator and these factors are reflected in the shortlist. The judges also noted that three of the shortlisted works (and five of the total number of entries) were published by the same publisher.
In selecting the shortlist, the judges noted a rich diversity of styles, themes and settings ranging from sprawling cities to humble villages. It was particularly noticeable that several of the works selected for the shortlist revolve around the lives and dreams of ordinary people, providing intimate insights into the societies concerned, which themselves cover the full span of the Arab world, from Morocco to Iraq. Writings of this sort pose particular challenges and demand a high level of sensitivity to the subtleties of the original Arabic on the part of the translator. The judges are happy to report that these qualities were in ample evidence not only in the shortlisted works but also in many of the other translations submitted for the prize.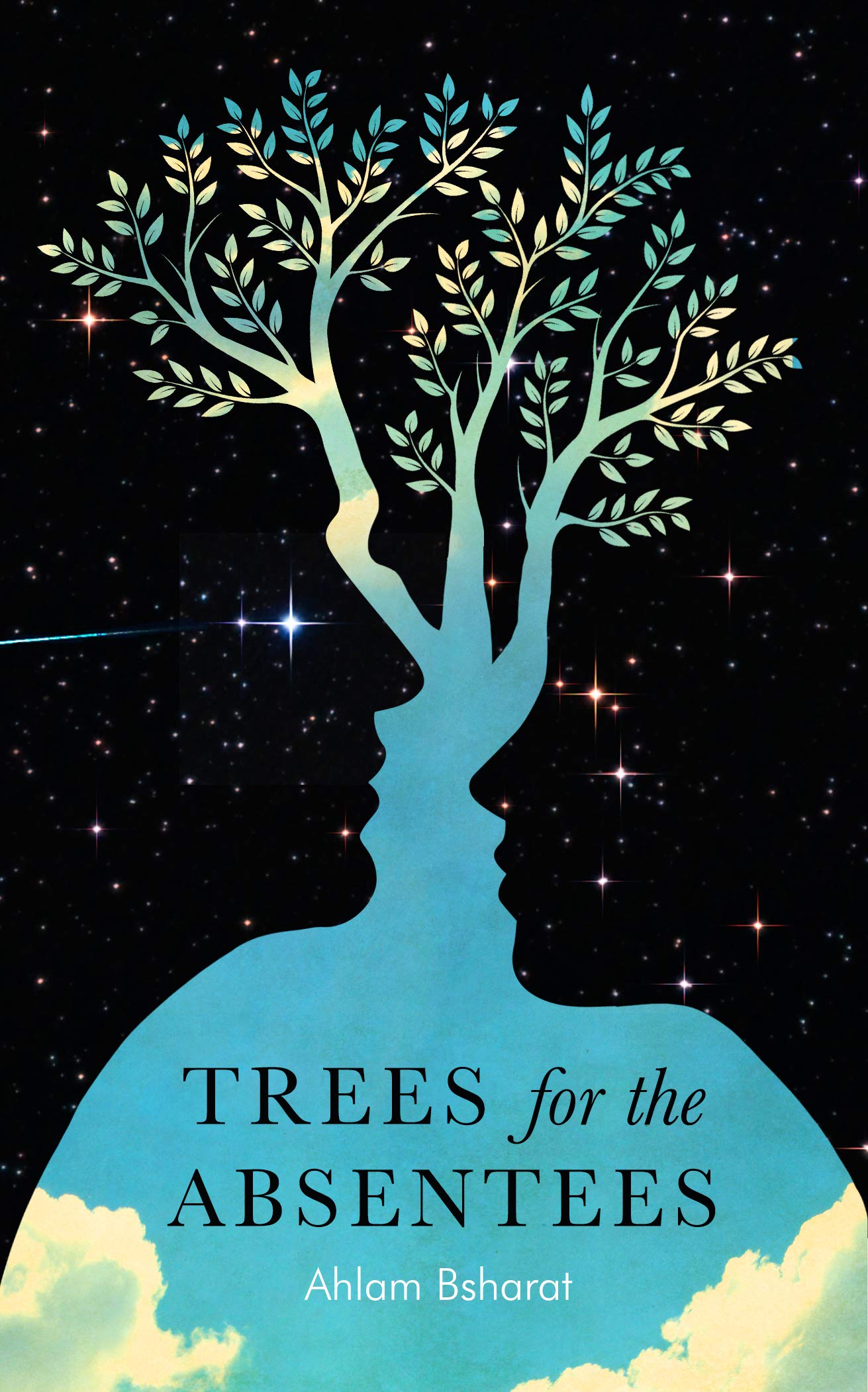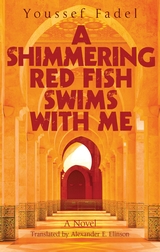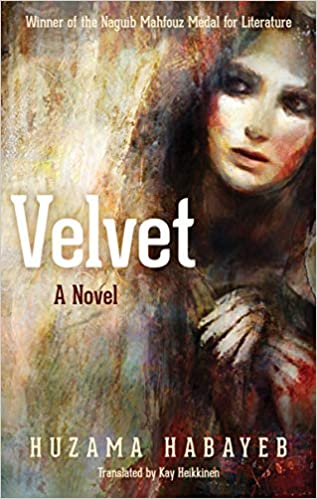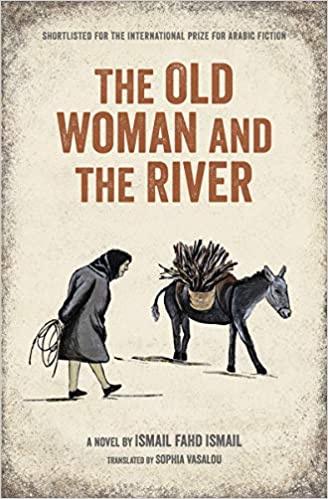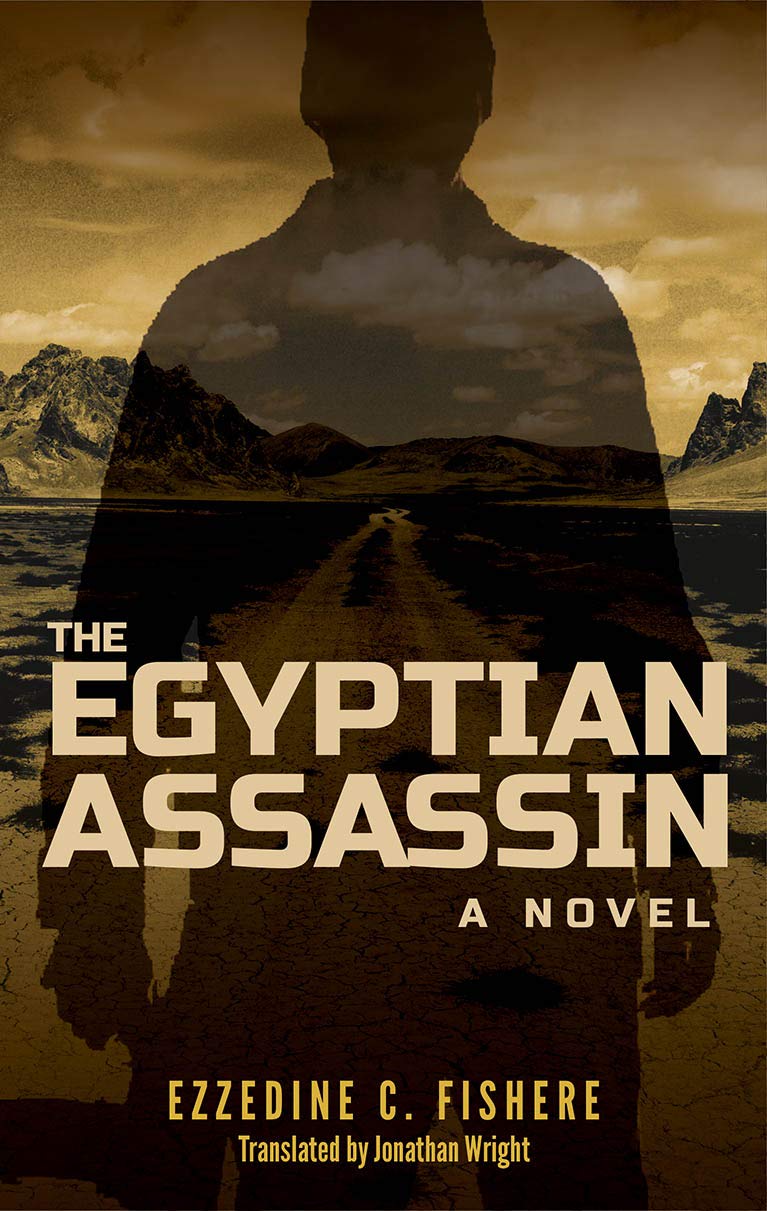 The shortlisted works are:
Trees for the Absentees by Ahlam Bsharat (Palestine)
Translated by Ruth Ahmedzai Kemp & Sue Copeland
Publisher: Neem Tree Press

A Shimmering Red Fish Swims with Me by Youssef Fadel (Morocco)
Translated by Alexander E. Elinson
Publisher: Hoopoe Fiction (an imprint of AUC Press)

Velvet by Huzama Habayeb (Palestine)
Translated by Kay Heikkinen
Publisher: Hoopoe Fiction (an imprint of AUC Press)
The Old Woman and the River by Ismail Fahd Ismail (Kuwait)
Translated by Sophia Vasalou
Publisher: Interlink Books
The Egyptian Assassin by Ezzedine C. Fishere (Egypt)
Translated by Jonathan Wright
Publisher: Hoopoe Fiction (an imprint of AUC Press)
The judges of this 15th year of the Prize are:
Paul Starkey (Chair), Emeritus Professor of Arabic, University of Durham
Justine Jordan, fiction editor The Guardian
Nii Ayikwei Parkes, writer, publisher & broadcaster
Omar Al-Qattan, film director & philanthropist
THE JUDGES' STATEMENT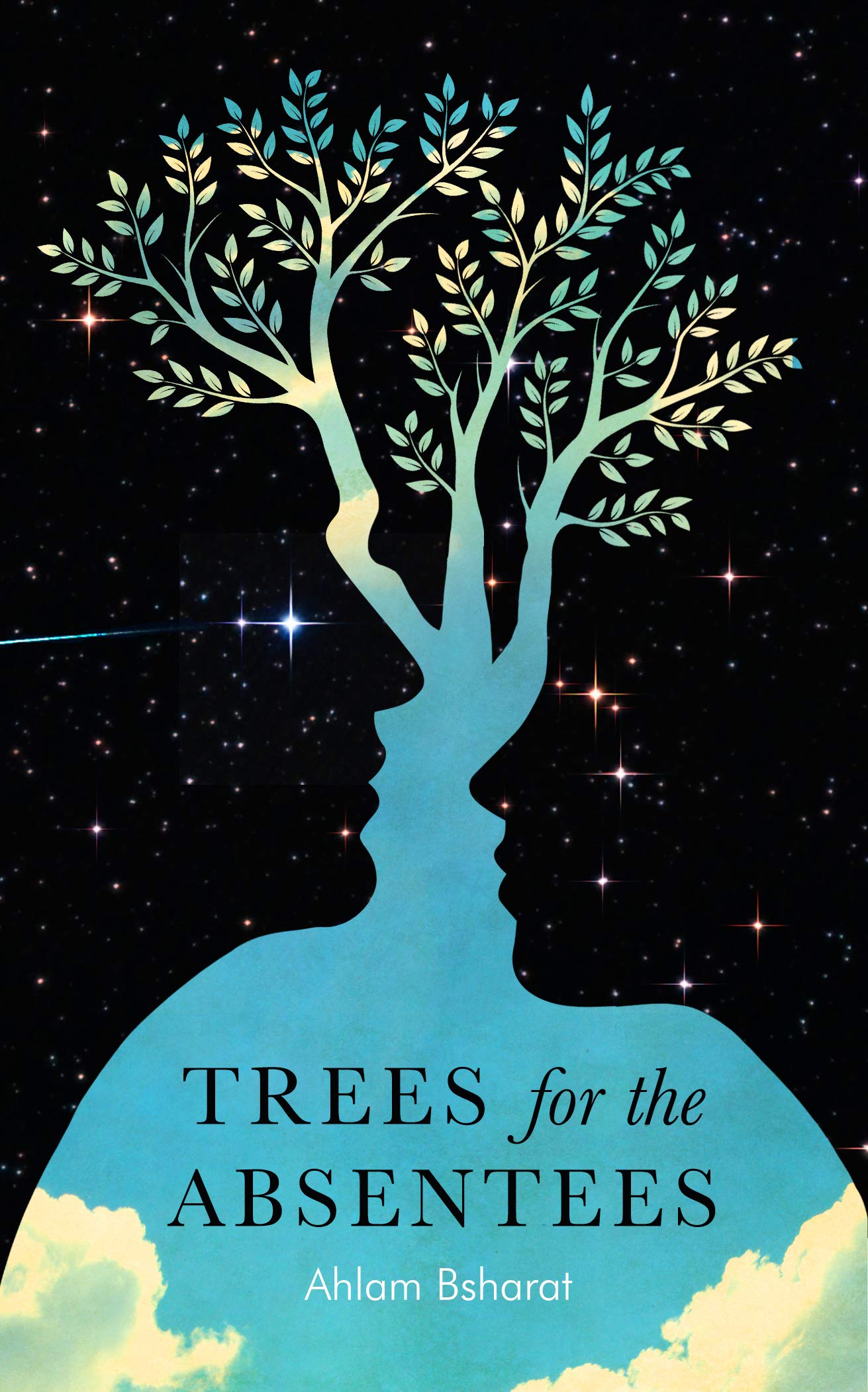 Ruth Ahmedzai Kemp & Sue Copeland
shortlisted for their translation of
Trees for the Absentees by Ahlam Bsharat (Palestine)
Published by Neem Tree Press, 2019
ISBN: 9781911107231. Paperback, 96 pages, £8.99 / USD9.99
EPUB £8.99 / USD9.99
"Ahlam Bsharat's Trees for the Absentees is a coming-of-age story with a magical realist touch. The novella centres on Philistia, a young Palestinian woman on the brink of adulthood, who is studying at university but who also works part-time washing women's bodies at the ancient Ottoman hammam in Nablus. This portrait of a young woman bonding with her friends, yearning for love and lamenting the absence of her long-imprisoned father has a down-to-earth, intimately universal appeal; but it is also an elegantly oblique meditation on the heartbreak and loss of years of occupation, and a philosophical inquiry into the borders between life and death. Ruth Ahmedzai Kemp and Sue Copeland's translation captures well the subtlety and occasional ironic humour of a text that ultimately bristles with hope against all odds."
Ruth Ahmedzai Kemp is a British literary translator working from Arabic, German and Russian into English. She has a particular interest in literature for children and young adults, and in translating history and historical fiction. Ruth has translated novels by Ahlam Bsharat, Katja Frixe, Kathrin Rohmann, Hanna Winter, Yulia Yakovleva and Fadi Zaghmout, and nonfiction by Samar Yazbek, Peter Wohlleben and Wassily Kandinsky. Her translation of Farewell to the Horse by Ulrich Raulff was shortlisted for the 2019 Helen & Kurt Wolff Translator's Prize. Ruth graduated from the University of Oxford in 2003 and has been a professional translator since completing an MA in Translation and Interpreting at the University of Bath in 2004.
Sue Copeland is a British translator working from Arabic, French, Italian and Spanish into English. Since graduating from the University of Exeter in 1977, she has spent most of her career working for the UK government as a multilingual translator and researcher, but for the past two years has been a freelance translator and also works as an Arabic interpreter with Syrian refugees in Gloucestershire. Sue became a Member of the Chartered Institute of Linguists in March 2016. She enjoys translating fiction and non-fiction, particularly that associated with human rights and refugees.
Ahlam Bsharat is a Palestinian writer who grew up in a village in Northern Palestine. She completed her Master's Degree in Arabic Literature at An-Najah National University in Nablus. Besides poetry, picture books, short stories, novels and memoirs, she has written a number of television and radio scripts. Her books have received many awards and recommendations. Ismee Alharakee Farasha (translated into English as Code Name: Butterfly) was included in the IBBY Honour List for 2012, a biennial selection of outstanding, recently published books from more than seventy countries. Ismee Alharakee Farasha and Ashjaar lil-Naas al-Ghaa'ibeen (translated into English as Trees for the Absentees) were both runners-up for the Etisalat Award for Arabic Children's Literature in 2013. Code Name: Butterfly was also shortlisted for the UK based Palestine Book Awards in 2017. Ahlam has been active in numerous cultural forums, and her craft has taken her to Belgium, France and Spain, where she was artist in residence. She has also led many creative writing workshops for children and adults, including twice at the Emirates Literature Festival in Dubai.
* * * *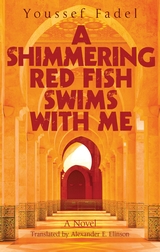 Alexander E. Elinson
shortlisted for his translation of
A Shimmering Red Fish Swims with Me by Youssef Fadel (Morocco)
Published by Hoopoe Fiction (an imprint of AUC Press), Cairo, 2019
ISBN: 9789774169373. Paperback, 440 pages, £11.99 / USD17.95 Kindle £9.04
"Youssef Fadel's rich, polyphonic novel marks the triumphant conclusion of a landmark trilogy about modern Morocco. The work of a master storyteller, A Shimmering Red Fish Swims with Me juxtaposes the grand designs of the privileged against the minutiae of the lives of the less fortunate in a passionate, furious work of protest against injustice. Set in the historical, working-class quarter of Casablanca, whose residents are being expelled to accommodate the construction of the new grandiose Hassan II Mosque, the novel centres on a tragic love story, which is traced in witty, playful and humane prose, including the use of local dialect. Overall, the tone of the novel is grand and classical, and this confers upon the book a certain furious dignity that has been brilliantly captured in Alexander E. Elinson's sensitive and accomplished translation."
Alexander E. Elinson is a scholar and translator. He teaches Arabic Language and Literature at Hunter College/CUNY and his research interests cut across the Middle East and North Africa, including Arabic and Hebrew literature from the Andalusi to the contemporary period. His current research is on language change and the use of Moroccan Arabic in writing. His previous translations include Youssef Fadel's A Beautiful White Cat Walks with Me and Allal Bourqia's short story "A Noisy Disappearance in an Ill-Reputed Alley" in Marrakech Noir. He is currently working on translating Yassin Adnan's novel Hot Maroc.
Youssef Fadel is an award-winning Moroccan novelist and screenwriter born in Casablanca in 1949. During Morocco's 'Years of Lead' he was imprisoned in the notorious Moulay Cherif prison (1974–75). A Shimmering Red Fish Swims with Me is his tenth novel, and the final part in his modern Morocco series. He lives in Casablanca.
* * * *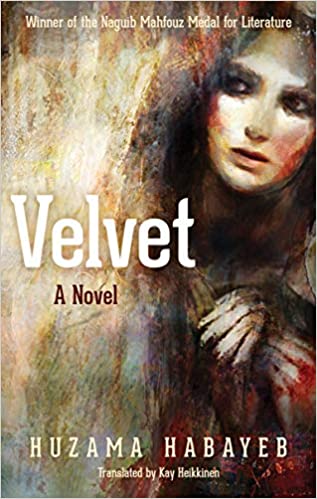 Kay Heikkinen
shortlisted for her translation of
Velvet by Huzama Habayeb (Palestine)
Published by Hoopoe Fiction (an imprint of AUC Press), Cairo, 2019
ISBN: 9789774169304. Pbk, 272 pages, £10.99 / USD17.95. Kindle £9.41 / USD12.42
"Huzama Habayeb's novel is an intense and vivid story of one woman's life in a Palestinian refugee camp, told with sensitivity to the sensuous but tragic world of its heroine but above all to her almost heroic defiance of reality. On one level, the novel is a study of the claustrophobia of poverty and oppression, of daily lives shorn of all tenderness, and of the stranglehold of family and patriarchy. Throughout it all, however, there remain dreams of individual fulfilment and the possibility of love and escape, turning the novel into a celebration of the triumph of the imagination over the mundane. The richness of the Arabic original is captured by Kay Heikkinen in a translation that faithfully adheres to its elegance without undue artifice and without losing the deeply tragic tenor of its events."
Kay Heikkinen is a translator and academic who holds a PhD from Harvard University and is currently Ibn Rushd Lecturer of Arabic at the University of Chicago. Among other books, she has translated Naguib Mahfouz's In the Time of Love and Radwa Ashour's The Woman From Tantoura.
Huzama Habayeb is a Palestinian writer who was born and raised in Kuwait, where she started writing and publishing short stories, poetry, and journalistic pieces as a student of English language and literature. She started writing and publishing short stories and poetry as a student, and her journalistic writings were published in several newspapers and magazines. When the Gulf War erupted in 1990, she fled to Jordan and established her reputation as a short-story writer. Habayeb's first novel, Asl al-hawa (Root of Passion), was published in 2007, gaining wide critical acclaim, and her second novel, Qabla an Tanama al-Malika (Before The Queen Falls Asleep), published in 2011, was described by critics as an epic novel of the Palestinian diaspora. Her third novel, Mukhmal (Velvet), for which in December 2017 she was awarded the Naguib Mahfouz Medal for Literature, was first published in Arabic in Beirut in 2016 by the Arab Institute for Research and Publishing.
****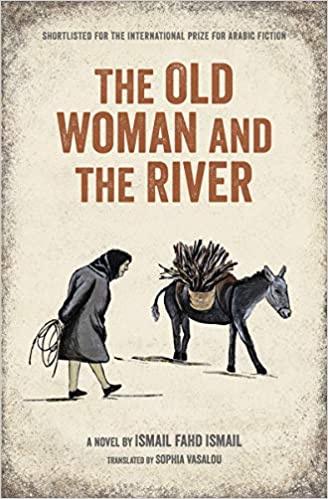 Sophia Vasalou
shortlisted for her translation of
The Old Woman and the River by Ismail Fahd Ismail (Kuwait)
Published by Interlink Books, Northampton, USA, 2019
ISBN: 9781623719821. Paperback, 176 pages, £11.62 / USD15.00
The judges report: "Ismail Fahd Ismail's novella tells the story of an Iraqi woman, Um Qasem, who is forced from her home during the 1980s Iran-Iraq war but determines to return her husband's bones to their final resting place, now a parched military zone. Her journey, in the company of her faithful donkey Good Omen, provides the material for a haunting, Quixotic narrative that is also a life-affirming novella of defiance. Despite Um Qasem's apparent naivety, her indomitable spirit brings life and hope to the land she loves, and her story presents a warm parable of human resilience and the waste of war. Sophia Vasalou's translation, in which every word has been chosen with care, perfectly captures the cheeky spirit of the original Arabic, leaving the reader with a lingering image both of Um Qasem's donkey and of her indomitable will."
Sophia Vasalou studied Arabic and Islamic Studies at SOAS and Cambridge (where she took her PhD in 2006). She has held research fellowships at Gonville & Caius College in Cambridge, Orient Institut Beirut, Oxford Brookes University, and New York University Abu Dhabi. At present, she works in the Department of Theology and Religion at the University of Birmingham as a Senior Lecturer and Birmingham Fellow in philosophical theology. Her translation work has ranged from pre-modern to modern Arabic texts, and includes both fiction and philosophy. She had two works published in 2019: a translation of the anthology of literary-philosophical Q&A between the litterateur Abu Ḥayyan al-Tawḥidi and the philosopher Abu 'Ali Miskawayh, and Ismail Fahd Ismail's The Old Woman and the River.
Ismail Fahd Ismail (1940 – 25 September 2018) is regarded as the founder of the art of the novel in Kuwait. After the appearance of The Sky Was Blue, in 1970, he published 27 novels, as well as three short story collections, two plays and several critical studies. The Phoenix and the Faithful Friend was long-listed for the International Prize for Arabic Fiction in 2014. He was revered for his encouragement of new Kuwaiti and Arab literary talent. Al-Sabiliat was shortlisted for the 2017 International Prize for Arabic Fiction.
* * * *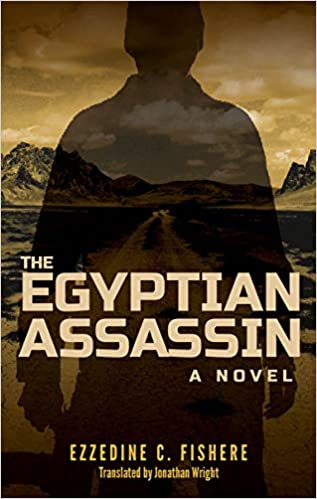 Jonathan Wright
shortlisted for his translation of
The Egyptian Assassin by Ezzedine C. Fishere (Egypt)
Published by Hoopoe Fiction (an imprint of AUC Press), Cairo, 2019.
ISBN: 978-9774169311. Paperback, 368 pages, £9.99 / USD17.95
Kindle £7.34 / USD9.74
"Ezzedine Fishere's novel takes the reader on a rollicking, high-speed chase through Egypt, Sudan, France and Afghanistan, in a tale motivated above all by revenge. This story of how an ordinary lawyer becomes an unstoppable trained killer is an ambitious blend of globe-trotting thriller, family psychodrama and social panorama. Behind the high-octane caper, however, lies a more serious narrative, exploring themes of global politics and finance and of radicalisation in contemporary autocratic states. Fishere's novel touches on issues of corruption, fundamentalism, fatherly love and the catastrophic effects of violence on the human spirit in a highly personalised narrative, the spirit of which has been admirably captured by Jonathan Wright in a page-turning English translation."
Jonathan Wright studied Arabic, Turkish and Islamic History at St John's College, Oxford University and was from 1980 based for three decades in the Middle East as a Reuters news agency correspondent and Cairo bureau chief. His career as an Arabic literary translator began in 2008 with his translation of Egyptian writer Khaled al-Khamissi's Taxi. He has received numerous translation awards: he was joint winner of the 2013 Saif Ghobash Banipal Prize for his translation of Azazeel by Egyptian author Youssef Zeidan, and winner of the 2016 Prize for his translation of The Bamboo Stalk by Kuwaiti Saud Alsanousi. (Both novels had won the International Prize for Arabic Fiction, IPAF). He was a judge of the 2014 Saif Ghobash Banipal Prize, and was in the following year commended by the Prize for his translation of Jordanian Amjad Nasser's Land of No Rain. He was shortlisted for the 2018 Prize for his translation of Iraqi novelist Ahmed Saadawi's Frankenstein in Baghdad, and for the 2019 Prize for his translation of Palestinian Mazen Maarouf's short story collection Jokes for the Gunmen, which was also shortlisted for the Man Booker International Prize. His translation of Iraqi author Hassan Blasim's The Iraqi Christ won the 2014 Independent Foreign Fiction Prize. His other translations include Sudanese author Hamour Ziada's The Longing of the Dervish, Egyptian Ibrahim Essa's The Televangelist (both had been shortlisted for IPAF) and works by Rasha al-Ameer, Fahd al-Atiq, Alaa El-Aswany, Galal Amin and Bahaa Abdelmajid. His translation of Hassan Blasim's debut novel God 99 is forthcoming from Comma Press.
Ezzedine C. Fishere is an acclaimed Egyptian writer, academic, and diplomat. He has written numerous successful and bestselling novels, including Embrace on Brooklyn Bridge, which was shortlisted for the 2012 International Prize for Arabic Fiction (IPAF), and also writes political articles for Arabic, English, and French news outlets. He currently teaches at Dartmouth College in the US, where he lives.
ABOUT THE JUDGES
Paul Starkey
Paul Starkey (chair of judges) was a judge on the inaugural year of IPAF and is an award-winning translator. He is Emeritus Professor of Arabic at Durham University, Chair of the Banipal Trust for Arab Literature and a contributing editor of Banipal. His books and articles include a study of Tawfiq al-Hakim entitled From the Ivory Tower (1987); Encyclopedia of Arabic Literature (edited, with Julie Meisami, 1998), Modern Arabic Literature (2006), and Sonallah Ibrahim: Rebel with a Pen (EUP, 2016). He has also translated numerous short stories and novels into English, including works by Rashid al-Daif (Dear Mr Kawabata), Edwar al-Kharrat (Stones of Bobello), Turki al-Hamad (Shumaisi), Mansoura EzEldin (Maryam's Maze), Jurji Zaydan (Saladin and the Assassins), Mahdi Issa al-Saqr (East Winds, West Winds), and Adania Shibli (We Are All Equally Far From Love). His translation of The Book of the Sultan's Seal: Strange Incidents from History in the City of Mars by Youssef Rakha (2014) was awarded the 2015 Saif Ghobash Banipal Prize for Arabic Literary Translation. His most recent translations include Praise for the Women of the Family by Mahmoud Shukair (shortlisted for the 2016 IPAF) and The Shell by Mustafa Khalifa, for which he was awarded the 2017 Sheikh Hamad Award for Translation.
Justine Jordan
Justine Jordan was born in London and studied English at Cambridge and Trinity College Dublin. She joined the Guardian as night editor in the early days of the website and was the launch editor for the books site. She currently works on the Review section as fiction editor, where she also reviews books and interviews writers. She has previously been a judge for the Costa novel award and the Geoffrey Faber Memorial Prize.
Nii Ayikwei Parkes
Nii Ayikwei Parkes is a Ghanaian writer and editor who has won acclaim as a children's author, poet, broadcaster and novelist. Winner of multiple international awards including Ghana's ACRAG award, his novel Tail of the Blue Bird won France's two major prizes for translated fiction – Prix Baudelaire and Prix Laure Bataillon – in 2014. He was the founding director of the Aidoo Centre for Creative Writing in Accra and is the founder of flipped eye publishing, a leading small press. Nii Ayikwei serves on the boards of World Literature Today and the Caine Prize. He is also the chair of judges for the 2020 Commonwealth Prize and the current Producer of Literature and Talks at Brighton Festival.
Omar Al-Qattan
Omar Al-Qattan is Chairman of the A.M. Qattan Foundation (AMQF), which supports cultural and educational projects in (and about) Palestine and the Arab world. Omar launched the Foundation's cultural track in 1998 and later established The Mosaic Rooms in London, a space focused on the cultures of the Arab World. He was also chair of the Palestinian Museum which was inaugurated in May 2016 and opened to the public in August 2017. An award-winning film director and producer, he has contributed to a number of English and Arabic language publications. Born in Lebanon, he now lives in the UK. Omar has a degree in English literature from Oxford University, and studied film directing at the Institut National Supérieur des Arts du Spectacles (INSAS) in Brussels.
NOTES TO EDITORS
About the Saif Ghobash Banipal Prize for Arabic Literary Translation
The prize is an annual award of £3,000, made to the translator(s) of a published translation in English of a full-length imaginative and creative Arabic work of literary merit published after, or during, the year 1967 and first published in English translation in the year prior to the award. The Prize aims to raise the profile of contemporary Arabic literature as well as honouring the important work of individual translators in bringing the work of established and emerging Arab writers to the attention of the wider world. It was the first prize in the world for published Arabic literary translation into English and was established by Banipal, the magazine of modern Arab literature in English translation, and the Banipal Trust for Arab Literature. The inaugural prize was awarded on 9 October 2006. The prize is administered by the Society of Authors in the United Kingdom, alongside the other prizes for literary translation from languages that include Dutch, French, German, Greek, Hebrew, Italian, Portuguese, Spanish and Swedish. The prizes are awarded annually at a ceremony hosted by the Society. The Prize is wholly sponsored by Omar Saif Ghobash and his family in memory of his father, the late Saif Ghobash, a man passionate about Arabic literature and other literatures of the world.
In 2015, to mark the tenth year of awarding prizes for contemporary Arabic literature translated into English, the sponsors Omar Ghobash and his family generously extended their sponsorship to the establishment of an annual lecture on literary translation. The inaugural lecture took place on 14 October 2016 at the British Library Conference Centre in London, and was given by author, translator and essayist Anton Shammas. The second lecture, by the historian and novelist Robert Irwin, was on 7 November 2017, also at the British Library. The third, on 9 November 2018 in the British Library, was given by Syrian poet and philosopher Adonis, and the fourth, on 7 November 2019 also at the British Library, was given by the internationally acclaimed Lebanese novelist and playwright Hanan al-Shaykh. The most recent lecture was delivered online by the Palestinian author and filmmaker Liana Badr on 11 November 2020. With the Lecture, the Banipal Trust looks forward to increasing support for the reading of literature from the Arab world in English translation, and to working with publishers, translators and booksellers to encourage and promote both the wider translation and wider availability of contemporary works of literature by Arab authors.
The deadline for Prize entries and publication of works each year is 31 March. For further history of the prize, more information about entries, judges, rules, and any other details, please go to: http://www.banipaltrust.org.uk/prize/
For all information about the Annual Lecture see this link: https://www.banipaltrust.org.uk/lecture/
CONTACT
To contact the Prize or the Banipal Trust for Arab Literature directly, email the Trust's administrator on admin@banipaltrust.org.uk
Published Date - 24/11/2020
---