News
Banipal 59 – The Longlist is published today, 13 July 2017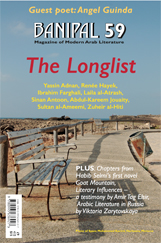 Summer Banipal is a chance to present a host of great reading opportunities, and our focus theme The Longlist, featuring novels from the longlists of the International Prize for Arabic Fiction over the last two years, offers precisely that. In a number of previous issues we have published, in collaboration with the IPAF, dedicated features on the annual shortlists. One day we thought, let's give longlisted novels a chance to be showcased. Some authors have been longlisted more than once, while others have had works shortlisted, and some have translations, such as the 2013 longlisted novel The President's Gardens by Muhsin al-Ramli, which was published in English by Maclehose Press in April this year and has been wonderfully received and reviewed. We started off with a fairly long list, but have had to reduce it to eight novels for reasons of space.
Banipal 59 – The Longlist is packed with features, including for the first time a Guest Poet translated from Spanish – the great Angel Guinda who is recognised as "one of the most necessary and original poets in Spanish literature", and "an incorruptible voice". We are also proud to present, following features in earlier issues on Arabic literature in Japan and China, a fascinating essay by Russian Arabist Viktoria Zarytovskya on "Arabic Literature in Russia", from its first translations of the Qura'n to the lack of translators today.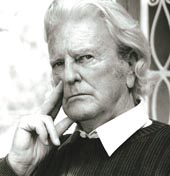 We open the issue with a short tribute to our dear friend Denys Johnson-Davies, who is sorely missed by the growing numbers of people now engaged in translating contemporary Arabic literature into English.
The first fiction pages are chapters from the wonderfully descriptive and atmospheric Goat Mountain, the debut novel 30 years ago of Tunisian author Habib Selmi, which Banipal Books will publish in 2018. It is a dark study of relationships and change when the newly appointed schoolteacher arrives at the isolated village of Goat Mountain after a long mule ride. Selmi has eight novels, with The Scents of Marie Claire (English 2010) shortlisted for IPAF in 2009, and The Women of Al-Basatin in 2012. Five of his novels are available in French translation, including Goat Mountain, and two in German.
We continue our successful Literary Influences series with Amir Tag Elsir, the Sudanese author, who tells us he became an avid reader at an early age due to his father loving books and pushing his sons to develop the same passion. One day, schoolboy Amir Tag Elsir composed a song that became a successful poem and that led to him writing his first novel when he graduated in medicine. To get it published he secretly pawned the Rolex watch his father had given him when he started university.
First up of the longlist novels is Moroccan author and journalist Yassin Adnan's debut novel Hot Maroc (both its Arabic and English title), a deliciously dramatic take on Marrakech's online world at the Atlas Lion Cubs cypercafé, where "the world becomes a small village", full of amazing dreams and ecstatic fantasies, via the fingertips of the customers of the café run by two competitive friends Rahal and Qamar.
The Temple of Silken Fingers by Egyptian author Ibrahim Farghali was longlisted for the 2016 IPAF and also won the 2017 Egyptian Sawiris Award. The book's narrator is a part-written manuscript abandoned by its author Rasheed, rescued by chance by a sailor, and which is determined to complete its blank pages as a memoir of Rasheed.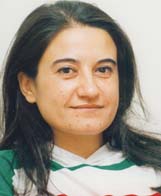 The opening chapter of Lebanese author Renée Hayek's novel The Year of the Radio, the third of her novels to be longlisted for the IPAF (2009, 2011, 2017), sets the scene for the story of a young woman speech therapist living in modern-day Beirut. She is discharged from hospital after a horrific car crash and driven home by her parents – whom she doesn't get on with – and sets about wondering what on earth has happened to her life this last year, how after losing her job at a school for querying being used as a "surrogate teacher" all her plans "vanished in a puff of smoke". Readers will remain intrigued by the novel's title.
Days of Dust, by Zuhair al-Hiti, is the Iraqi author's third novel and first to be longlisted (2017). It follows the lives of a well-off Iraqi Muslim family living in the Bataween suburb of Baghdad after their old cook, Mary, a Christian, goes back to her natal village on the Nineveh plain to live out her last days. One of the family's daughters, Ghusn al-Ban, is captivated by the arrival of a new pastor for the Christian community, Father Fraidon, after bumping into him on the road, and starts to frequent his church in order to catch a glimpse or a whiff of his perfume and incense.
The Moroccans, by Abdelkarim Jouaiti, longlisted in 2017, is a family saga set in the central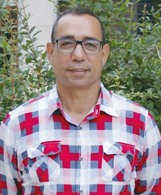 Moroccan town of Beni Mellal, in which the narrator, a schoolboy with deteriorating eyesight when we first meet him, is being looked after by his brother, a badly scarred and wounded ex-soldier. The novel unfolds the inseparable connections between local history, traditional customs, superstitions and modern technology in the boy fighting against going blind and in building workers discovering to their horror hundreds of human skulls as they dig the foundations of a new building.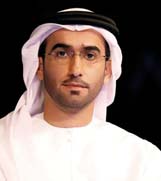 One Room is Not Enough by Emirati author Sultan Al-Ameemi was longlisted for the 2017 IPAF, and revolves around an author, the protagonist, waking one morning in an unknown place to find the only thing he can do is spy on the life of an "Other", who seems to be an exact copy of himself, but then he must be spying on his own life. So, who is real, him or the Other? He abandons himself to this perplexing surreal adventure.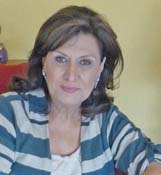 Hymns of Temptation by Palestinian novelist Laila Al-Atrash is her ninth novel, and the first longlisted (2016). Jerusalem's colourful and fraught history as the hub of the three monotheistic religions comes to life as film producer Rawia starts reading through forgotten papers of Father Haddad from the 1940s, discovering his "forbidden passion" for her elderly aunt, as well as a love story between a Greek monk and a Greek girl that had caused uproar in Jerusalem.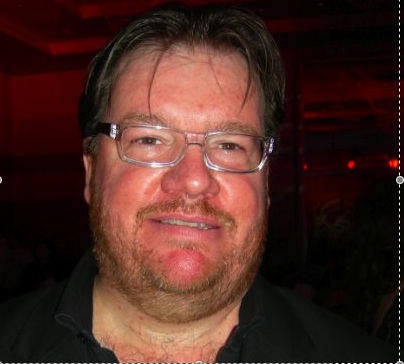 The final longlisted novel in our feature is Catalogue/Index by Sinan Antoon (longlisted 2017). This novel takes readers into the endless destruction and mayhem that characterises Iraq after 2003 through the relationship between an eccentric Baghdad bookseller, an Iraqi-American academic and translator (like the author himself) with family still in the city, and the pages of a catalogue/index that the former is obsessively compiling. He sends the translator a first part, "the history of the first minute of the war" which he hopes "will be a three-dimensional space" and through this somehow "change the past".
Happy holidays and Happy reading!!
Margaret Obank
Editor-at-large
13 July 2017
Published Date - 13/07/2017
---