Mahmoud Darwish 1941-2008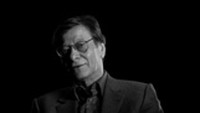 Mahmoud Darwish, the great Palestinian poet, passed away on Saturday 9 August, 2008, following complications after major heart surgery in Houston, Texas. He was just 67. He never stopped writing and performing his poetry, which has inspired thousands upon thousands of people of all ages and nationalities, and will surely continue to inspire them. He is one of the most renowned, respected and loved poets of today's world, a poetic giant who became the voice of Palestine, of Palestinian loss and exile, and in later years its voice of conscience.

It is very difficult to write the words that he is no more, this beautiful human being who gave of his craft, his imagination, his lyricism, his understanding, his tolerance and his courage to all who listened to him.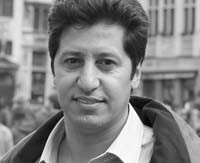 Latest News
23/04/2013
Saud Alsanousi from Kuwait wins International Prize for Arabic Fiction
[read more]
22/04/2013
Moroccan painter novelist Mahi Binebine launches his novel Horses of God in the UK
[read more]
19/04/2013
Marina Warner wins 2013 Sheikh Zayed Book Award for Stranger Magic: Charmed States and the Arabian Nights
[read more]
10/04/2013
Ghassan Zaqtan and translator Fady Joudah shortlisted for International Griffin Poetry Prize
[read more]
04/04/2013
FAROUK ABDEL WAHAB
passed away 3 April 2013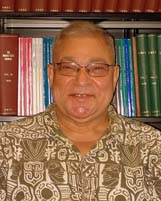 [read more]
20/03/2013
A Decade of Despair by Ahmad Saadawi published in the New York Times
[read more]
[read all news stories]