Longlist announced for International Prize for Arabic Fiction 2016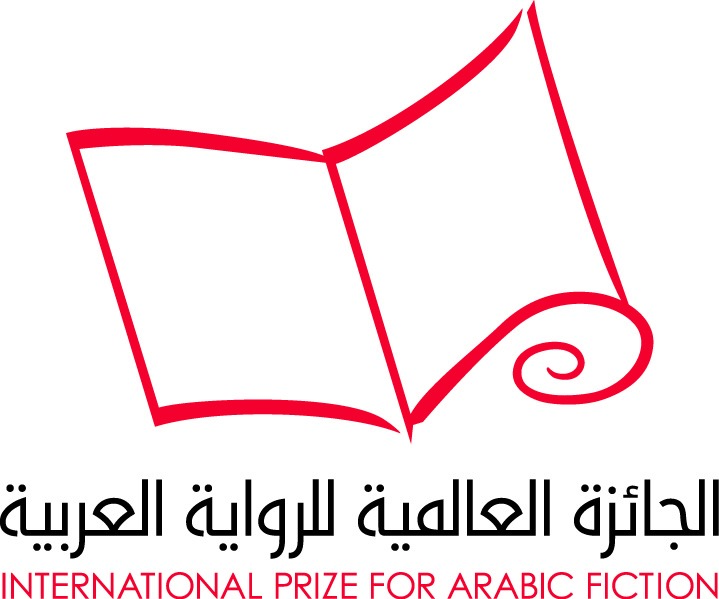 The International Prize for Arabic Fiction (IPAF) has today, Tuesday 12 January 2016, revealed the longlist of 16 novels in contention for the 2016 prize. Those selected were chosen from 159 entries from 18 countries, all published within the last 12 months.
The highest number of 2016 longlisted authors came from Egypt and Palestine.
Two of this year's longlisted authors have been shortlisted for the prize previously: Rabai al-Madhoun and Mohamed Mansi Qandil both appeared on the IPAF shortlist in 2010, with al-Madhoun's book, The Lady from Tel Aviv, now available in English translation from Telegram Books. Taleb Alrefai was also Chair of Judges for IPAF that year.
The list includes a number of younger writers and debut novelists. Three longlisted writers are under the age of 40, and first novels by Tareq Bakari and Abdennour Mezzine have been included. In addition, two of the longlisted authors – Mohamed Rabie and Shahla Ujayli – have previously participated in IPAF's annual nadwa, or writers' workshop, for emerging writers with promise. Ujayli worked on a section of her longlisted book, A Sky Close to Our House, during the 2014 nadwa.
The full 2016 longlist, with author names in alphabetical order, is as follows:
| | | | |
| --- | --- | --- | --- |
| Title | Author | Country of origin | Publisher |
| Here | Taleb Alrefai | Kuwait | Platinum Books |
| Hymns of Temptation | Laila al-Atrash | Palestine/Jordan | Difaf Publications |
| Numedia | Tareq Bakari | Morocco | Dar al-Adab |
| The Temple of Silken Fingers | Ibrahim Farghali | Egypt | Al-Ikhtilef |
| People of the Palms | Janan Jasim Halawi | Iraq | Saqi Books |
| Mariam's Journey | Mahmoud Hasan al-Jasim | Syria | Dar Tanweer, Egypt |
| Desertified Waters | Hazim Kamaledin | Iraq | Fadaat |
| Destinies: Concerto of the Holocaust and the Nakba | Rabai al-Madhoun | Palestine | Maktabat Kul Shee |
| Letters of the Storm | Abdennour Mezzine | Morocco | Slaiki Akhawayn Publications |
| Warsaw a Little While Ago | Ahmed Muhsin | Lebanon | Hachette Antoine |
| The Prophecy of Saqqa | Hamed al-Nazir | Sudan | Dar Tanweer, Tunis |
| The Black Brigade | Mohamed Mansi Qandil | Egypt | Dar al-Shorouq |
| Mercury | Mohamed Rabie | Egypt | Dar Tanweer, Lebanon |
| Praise for the Women of the Family | Mahmoud Shukair | Palestine | Hachette Antoine |
| A Sky Close to Our House | Shahla Ujayli | Syria | Difaf Publications |
| The Guard of the Dead | George Yaraq | Lebanon | Difaf Publications |
The books were selected by a panel of five judges, whose names will be announced in Muscat, Oman, on Tuesday 9 February 2016, at the same time as the 2016 shortlist of six titles.
The 2016 Chair of Judges comments on the longlist:
"The task of choosing this year's longlist was not easy given the high quality of overall submissions, which featured many young, unknown writers in addition to well-established names. However, a strong longlist has emerged, with many of the titles dealing with their subjects in fresh and unconventional ways and using experimental language. The books look at topical concerns from the Arab world – from daily life to larger political and social issues – and, between them, condemn violence, sectarianism (political, religious and tribal) and current dictatorships."
This is the ninth year of the Prize, which is recognised as the leading prize for literary fiction in the Arab world.
Professor Yasir Suleiman CBE, Chair of the Board of Trustees, comments:
"This is an impressive longlist of novels that hail from different parts of the Arab world. They address abiding issues that touch different aspects of our humanity in vivid and often disturbing ways that challenge preconceived ideas. Technically mature and sometimes demanding, the longlist lives up to the IPAF tradition of enticing the readers into new worlds of the creative imagination."
Delivering on its aim to increase the international reach of Arabic fiction, the Prize has guaranteed English translations for all of its winners.
Taher's Sunset Oasis was translated into English by Sceptre (an imprint of Hodder & Stoughton) in 2009 and has gone on to be translated into at least eight languages worldwide. Ziedan's Azazeel was published in the UK by Atlantic Books in April 2012, while 2013 saw the publication of Spanish translations of Baha Taher's Sunset Oasis (El Oasis) and Rabee Jaber's The Druze of Belgrade (Los Drusos de Belgrado) by Madrid-based publisher Turner. English translations of Abdo Khal and Mohammed Achaari's winning novels were published in 2014 by the Bloomsbury Qatar Foundation.
Saud Alsanousi's The Bamboo Stalk (Bloomsbury Qatar Foundation Publishing) was published in 2015 and Raja Alem's novel, The Dove's Necklace (Duckworth), will be published in the March this year. 2014 IPAF winner Frankenstein in Baghdad by Ahmed Saadawi has also secured English publication with Oneworld in the UK and Penguin Books in the US.
The winner of the International Prize for Arabic Fiction 2016 will be announced at an awards ceremony in Abu Dhabi on Tuesday 26 April 2016, the eve of the Abu Dhabi International Book Fair. The six shortlisted finalists will receive $10,000, with a further $50,000 going to the winner.
The International Prize for Arabic Fiction is an annual literary prize for prose fiction in Arabic. It is run with the support of the Booker Prize Foundation in London and funded by the Abu Dhabi Tourism & Culture Authority (TCA Abu Dhabi) in the UAE.
For further information about the Prize, please visit www.arabicfiction.org or follow the Prize on Facebook.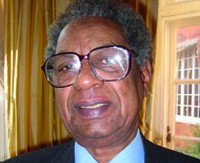 Latest News
24/04/2018
Ibrahim Nasrallah wins 2018 International Prize for Arabic Fiction
[read more]
07/03/2018
Sheikh Zayed Book Award announces the 2018 Shortlists
[read more]
26/02/2018
Shortlist Announced for IPAF 2018

[read more]
22/02/2018
On 3 March: Three award-winning translators to discuss "Translating Arabic Fiction Today"
[read more]
17/01/2018
Longlist for 2018 IPAF announced
[read more]
10/01/2018
Robin Moger is winner of 2017 Saif Ghobash Banipal Translation Prize
[read more]
[read all news stories]