Safar Film Festival 21-27 September: A Journey Through Popular Arab Cinema


Title: Safar: A Journey Through Popular Arab Cinema
Date: Friday 21 September to Thursday 27 September 2012
Venue: ICA, The Mall, London SW1Y 5AH
For Web links, go to ICA and Arab British Centre
Film Tickets: £10\£8 concessions \ £7 ICA members | Season pass: Book three or more tickets for different screenings for £8 each.
Friday Forum Tickets: £5\no concessions \ free to ICA members
Safar: A Journey Through Popular Arab Cinema is an ambitious season of classic and contemporary popular cinema from the Arab World. Safar takes audiences on a journey of gripping dramas, subversive comedies and exaggerated melodramas, taking in an array of rarely seen and re-mastered cinematic masterpieces as well as recent releases, many never before seen on British screens. The programme explores a fifty-year period of filmmaking that demonstrates the diversity and complexity of Arab cinema.
The film programme is accompanied by a discussion forum and a series of Q&As with internationally renowned experts, leading actors and filmmakers including Khaled Abol Naga, Marwan Hamed, Hussein Fahmy and Dr Viola Shafik.
Organised by the Arab British Centre in partnership with the ICA and Dubai International Film Festival.
To watch the Trailer click on picture: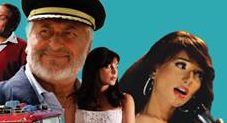 An electronic version of the Safar brochure can be viewed here:
There are also have hard copies of these, A5 size. Contact Arab British Centre for copies.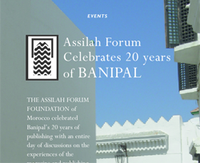 Latest News
24/04/2018
Ibrahim Nasrallah wins 2018 International Prize for Arabic Fiction
[read more]
07/03/2018
Sheikh Zayed Book Award announces the 2018 Shortlists
[read more]
26/02/2018
Shortlist Announced for IPAF 2018

[read more]
22/02/2018
On 3 March: Three award-winning translators to discuss "Translating Arabic Fiction Today"
[read more]
17/01/2018
Longlist for 2018 IPAF announced
[read more]
10/01/2018
Robin Moger is winner of 2017 Saif Ghobash Banipal Translation Prize
[read more]
[read all news stories]