Alif Ensemble – musicians from Syria, Lebanon, Jordan, Palestine, Egypt and Iraq
Alif Ensemble
Musicians from Syria, Lebanon, Jordan, Palestine, Egypt and Iraq come together in Alif Ensemble, giving audiences a splendid and beguiling blend of inspiring acoustic and contemporary electronic sounds



Alif Ensemble is another brain-child of multi-talented oud player Khyam Allami, and here he works with two of the most inventive and independent musicians from the Arab world – Palestinian composer and vocalist Tamer Abu Ghazaleh and Egyptian electronica musician Maurice Louca.

Together they compose and create new music with a band of musicians from both traditional and contemporary Arab music disciplines, including Ayman Mabrouk from Egypt on percussion, Khaled Yassine from Lebanon on percussion, Khaled Omran from Syria on bass and Yarob Smarait from Jordan on violin.
After a première at the Liverpool Arab Arts Festival earlier in July, Alif Ensemble is in London performing at the Olympiad BT River of Music that takes off at venues on both sides of the River Thames over this weekend, 21 and 22 July.

Click here for details of the Alif Ensemble in Battersea Park on the Asia Stage on Sunday 22 July from 11.00am.
Click here to book online with Ticketmaster.
To read an interview with Khyam Allami in the Liverpool Daily Echo, click here.
The BT River of Music this weekend is part of the UK's Cultural Olympiad, "a spectacular global summit of rhythm and song", and features musicians from all the competing countries.
For all information on the events at the different stages, please click here
Asia Stage – Battersea Park
Europe Stage – Somerset House
Europe Stage – Trafalgar Square
Americas Stage – Tower of London
Oceania Stage – Old Royal Naval College, Greenwich
Africa Stage – London Pleasure Gardens, Docklands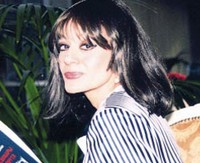 Latest News
24/04/2018
Ibrahim Nasrallah wins 2018 International Prize for Arabic Fiction
[read more]
07/03/2018
Sheikh Zayed Book Award announces the 2018 Shortlists
[read more]
26/02/2018
Shortlist Announced for IPAF 2018

[read more]
22/02/2018
On 3 March: Three award-winning translators to discuss "Translating Arabic Fiction Today"
[read more]
17/01/2018
Longlist for 2018 IPAF announced
[read more]
10/01/2018
Robin Moger is winner of 2017 Saif Ghobash Banipal Translation Prize
[read more]
[read all news stories]