Book Launch for The Bottom of the Jar with author Abdellatif Laâbi and translator André Naffis-Sahely
20 FEBRUARY 2013, 7PM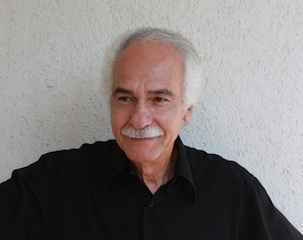 Abdellatif Laâbi

Prize winning Moroccan poet, novelist, playwright, translator, and political activist Abdellatif Laâbi launches the English translation of his acclaimed novel The Bottom of the Jar.
The author will be joined by the translator André Naffis-Sahely for readings and discussion from his novel and from his newly published chapbook of poems.
The Bottom of the Jar is an exploration of Laâbi's childhood city in Fez, Morocco, undertaken through Namoussa, his semi-fictional kindred spirit. The novel is not only a personal testament of Laâbi's early years, but a work of great social and political import; one that reflects on and evokes the charged atmosphere during the final days of French colonial occupation of the North African country, and the painful road to independence.
Abdellatif Laâbi, was born in Fez, Morocco in 1942. He began writing in the mid-1960s, publishing his first novel in 1969. In 1966 he founded the renowned literary magazine Souffles, a journal of literature and politics that saw him imprisoned for eight-years. Once released from jail, Laâbi left Morocco in 1985 and has lived in Paris ever since. Laâbi received the Prix Goncourt de la Poésie in 2009 and the Académie française's Grand prix de la Francophonie in 2011.
André Naffis-Sahely, was born in Venice, in 1985, of Italian and Iranian parentage. He was raised in Abu Dhabi and later educated in Britain. He is a poet, critic and literary translator.
FREE, rsvp@mosaicrooms.org
This event at the Mosaic Rooms is in association with the Poetry Translation Centre.

For more information visit the Mosaic Rooms website: http://www.mosaicrooms.org/abdellatif-laabi/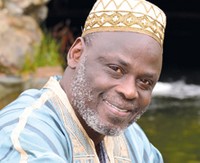 Latest News
24/04/2018
Ibrahim Nasrallah wins 2018 International Prize for Arabic Fiction
[read more]
07/03/2018
Sheikh Zayed Book Award announces the 2018 Shortlists
[read more]
26/02/2018
Shortlist Announced for IPAF 2018

[read more]
22/02/2018
On 3 March: Three award-winning translators to discuss "Translating Arabic Fiction Today"
[read more]
17/01/2018
Longlist for 2018 IPAF announced
[read more]
10/01/2018
Robin Moger is winner of 2017 Saif Ghobash Banipal Translation Prize
[read more]
[read all news stories]