Winner announced of International Prize for Arabic Fiction 2016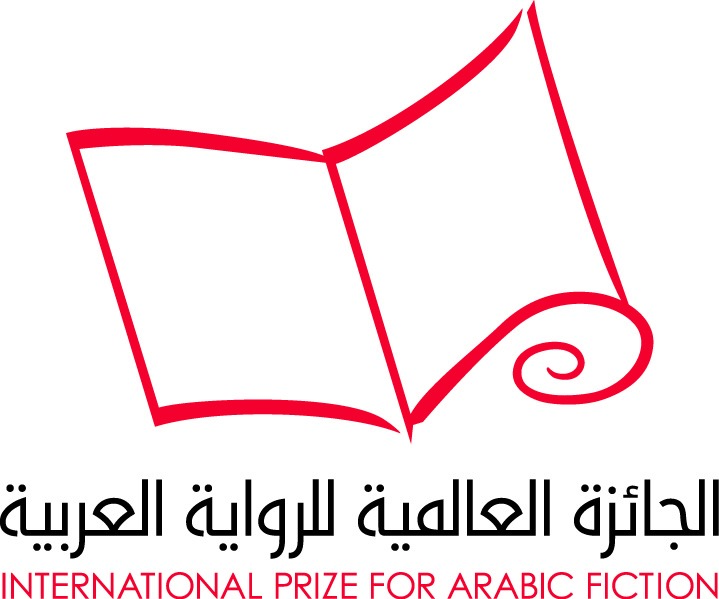 Destinies: Concerto of the Holocaust and the Nakba by Rabai al-Madhoun

wins the 2016 International Prize for Arabic Fiction
Destinies: Concerto of the Holocaust and the Nakba by Rabai al-Madhoun was announced the winner of the ninth International Prize for Arabic Fiction (IPAF) at a ceremony in Abu Dhabi on Tuesday 26 April. The innovative novel, written in four parts like a concerto, and chronicling Palestinian life both in occupation and exile had been selected from 159 entries from 18 countries across the Arab World.
Destinies: Concerto of the Holocaust and the Nakba, published by Maktabat Kul Shee (Haifa, Palestine), was named winner by this year's Chair of Judges, Emirati poet and academic Amina Thiban. In addition to winning $50,000, Rabai al-Madhoun is guaranteed an English translation of his novel, as well as an increase in book sales and international recognition.
Rabai al-Madhoun, Palestinian-born but now a British citizen, lives and works in London as an editor for Al-Sharq Al-Awsat newspaper. Al-Madhoun's family emigrated from Ashkelon, Palestine – now Israel – to the Gaza strip after the 1948 nakba exodus. Leaving Gaza to attend Alexandria University, he later became involved with the Palestinian liberation struggle as a member of the Democratic Front for the Liberation of Palestine. He left activism in 1980 to focus on writing and has written a number of works of fiction and non-fiction. This is the 70-year-old author's third novel.
His 2010 novel, The Lady from Tel Aviv, was shortlisted for the 2010 International Prize for Arabic Fiction and later published in English by Telegram Books (2013).
A pioneering novel written in four parts, Destinies chronicles Palestinian life both in occupation and exile. Each part representing a concerto movement, the novel looks at the holocaust, the Palestinian exodus from Israel in 1948, the Nakba, and the Palestinian right to return. Destinies: Concerto of the Holocaust and the Nakba is a novel of Palestine from outside and from within. It examines everyday Palestinian life, telling the story of Palestinians living under occupation and compelled to assume Israeli nationality, as well as exiled Palestinians trying to return to their now-occupied home country.
On behalf of the 2016 judging panel, Amina Thiban said:
"In Destinies: Concerto of the Holocaust and the Nakba, Rabai al-Madhoun invents a new fictional form in order to address the Palestinian issue, with questions of identity underpinned by a very human perspective on the struggle. This tragic, polyphonic novel borrows the symbol of the concerto, with its different movements, to represent the multiplicity of destinies. Destinies can be considered the complete Palestinian novel, travelling back to a time before the Nakba in order to throw light on current difficulties faced by the Palestinian diaspora and the sense of displacement felt by those left behind."
In an article in Al Qahira newspaper, Rabai al-Madhoun is quoted as saying: "I believe in co-existence as the only way to find an end to the bloody and painful struggle of the last 100 years. I don't think it will happen in my generation, but it will happen one day."
The five other shortlisted finalists, Tareq Bakari, Mohamed Rabie, Mahmoud Shukair, Shahla Ujayli and George Yaraq, were also honoured at the ceremony alongside the winner, with each, including the winner, receiving $10,000. The six shortlisted were announced by the judging panel in February 2016, at a press conference hosted by The Cultural Club in Muscat, Oman.
The 2016 judges are: Amina Thiban (Chair), an Emirati poet and academic specialising in literature; Sayyed Mahmoud, an Egyptian journalist and poet, who is currently editor of Al-Qahira newspaper; Mohammed Mechbal, a Moroccan academic and critic; Munir Mujię, a Bosnian academic, translator and researcher and Abdo Wazen, a Lebanese poet, critic and editor-in-chief of the cultural pages of Al-Hayat newspaper.
The Prize is supported by the Booker Prize Foundation in London and funded by Abu Dhabi Tourism & Culture Authority (TCA Abu Dhabi) in the UAE.
Professor Yasir Suleiman, Chair of the Board of IPAF Trustees, said:
"Another brilliant novel has joined the distinguished list of IPAF winners. Rabai al-Madhoun has been recognised as one of the leading voices of his generation and we hope that this award will take his work to an even wider audience, both in the Arab world and beyond. As we approach our 10th year, it is gratifying to see such animated discussion around IPAF novels, cementing the Prize's reputation as one of the most prestigious and important literary awards in the Arab world."
Delivering on its aim to increase the international reach of Arabic fiction, the Prize guarantees English translations for all of its winners. Raja Alem's novel, The Dove's Necklace (Duckworth), will be published on 2 June this year and Saud Alsanousi's The Bamboo Stalk (Bloomsbury Qatar Foundation Publishing) was published in 2015. Other winners published in English include Bahaa Taher's Sunset Oasis (Sceptre), Youssef Ziedan's Azazeel (Atlantic Books), Abdo Khal's Throwing Sparks and Mohammed Achaari's The Arch and the Butterfly (both Bloomsbury Qatar Foundation). The 2014 IPAF winner Frankenstein in Baghdad by Ahmed Saadawi has also secured English publication with Oneworld in the UK and Penguin Books in the US. Since 2008, the winning and shortlisted IPAF books have been translated into over 20 languages.
For further information about the Prize, please visit www.arabicfiction.org or follow the Prize on Facebook.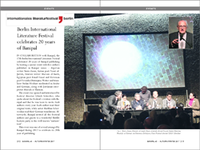 Latest News
24/04/2018
Ibrahim Nasrallah wins 2018 International Prize for Arabic Fiction
[read more]
07/03/2018
Sheikh Zayed Book Award announces the 2018 Shortlists
[read more]
26/02/2018
Shortlist Announced for IPAF 2018

[read more]
22/02/2018
On 3 March: Three award-winning translators to discuss "Translating Arabic Fiction Today"
[read more]
17/01/2018
Longlist for 2018 IPAF announced
[read more]
10/01/2018
Robin Moger is winner of 2017 Saif Ghobash Banipal Translation Prize
[read more]
[read all news stories]