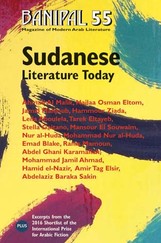 Raphael Cohen has a BA in Oriental Studies from Oxford University and an MA in Semitics from the University of Chicago.

His translations of novels from Arabic to English include Status Emo by Eslam Mosbah (AUC Press, 2013), Butterfly Wings: an Egyptian Novel by Mohamed Salmawy (AUC Press, 2014) and Ahlem Mosteghanemi's trilogy The Art of Forgetting (Bloomsbury, 2011) and The Bridges of Constantine (Bloomsbury, 2014), the latter being reviewed by Peter Clark in Banipal 51, and Chaos of the Senses (2014). He is a contributing editor of Banipal.
Contributor's Issues
Banipal No 57 Syria in the Heart (Autumn/Winter 2016)
Banipal No 60 Alaa al-Deeb, A Writer Apart
Banipal No 52 New Fiction (2015)
Banipal No 59 The Longlist
Banipal No 53 The Short Stories of Zakaria Tamer (2015)
Banipal No 56 Generation '56 (Summer 2016)
Banipal No 58 Arab Literary Awards
Banipal No 46 80 New Poems (2013)
Banipal No 42 New Writing from the Emirates (2011)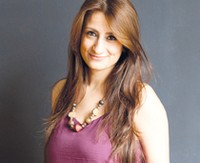 Latest News
07/03/2018
Sheikh Zayed Book Award announces the 2018 Shortlists
[read more]
26/02/2018
Shortlist Announced for IPAF 2018

[read more]
22/02/2018
On 3 March: Three award-winning translators to discuss "Translating Arabic Fiction Today"
[read more]
17/01/2018
Longlist for 2018 IPAF announced
[read more]
10/01/2018
Robin Moger is winner of 2017 Saif Ghobash Banipal Translation Prize
[read more]
01/12/2017
First Shortlist announced for the 2017 Saif Ghobash Banipal Prize for Arabic Literary Translation
[read more]
[read all news stories]