Amjad Nasser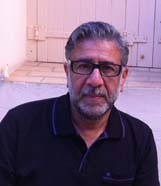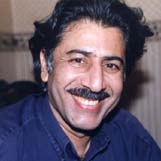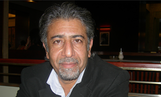 Amjad Nasser is a major contributor to today's Arab poetry scene. Born in Jordan in 1955, from 1976 he worked in newspapers in Beirut and Cyprus. Since 1987 he has lived in London, where he works with Al-Araby Al-Jadeed. For many years he was managing editor and cultural editor of Al-Quds Al-Arabi newspaper.

He has published nine volumes of poetry, four travel memoirs and a novel. He is the recipient of a number of literary prizes for his works, and has performed his poetry at many international festivals, from South America to London's Poetry International. An anthology of his poetry has been published in Cairo, and he has two volumes of selected poems in French and Italian respectively. Selected poems have been translated into English, Spanish and French.

In July 2009 Banipal Books published Shepherd of Solitude, Selected Poems, a volume of his poems selected by himself and his translator, Khaled Mattawa, who also introduces the volume of work. It is Amjad Nasser's first English collection.

He has been a judge on many literary prizes, including the Lettre Ulysses Award, and the International Prize for Arabic Fiction.
A short film was made of a reading after the London Book Fair in 2008, of his poem "A Dog's Tail", with Khaled Mattawa's English translation being read by Margaret Obank. Click here to view the YouTube video.
His first novel, Haythu La Tasqut al-Matar (Where the Rain doesn't Fall), published in English translation by Jonathan Wright by Bloomsbury Qatar Foundation Publishing under the title Land of No Rain (2013), was commended by the judges of the 2015 Saif Ghobash Banipal Prize for Arabic Literary Translation. It was excerpted in Banipal 46 and reviewed in Banipal 51. Click here to read the review online.

In 2016, a second book of Amjad Nasser's poetry in translation was published by Northwestern University Press. Entitled A Map of Signs and Scents, New and Selected Poems, 1979–2014, it is translated from the Arabic by Fady Joudah and Khaled Mattawa. It includes a few poems published in The Shepherd of Solitude (Banipal Books, 2009). For all information, click here.
---
Contributor's Issues
Banipal 30 - Autumn/Winter 2007
Banipal 46 - 80 New Poems (2013)
Banipal 64 - A Rebel named Hanan al-Shaykh
Banipal 33 - Autumn/Winter 2008