Past Events
Wednesday 22 November 2023
6.30pm to 8.00pm
November Book Club on Zoom
The November bookclub will discuss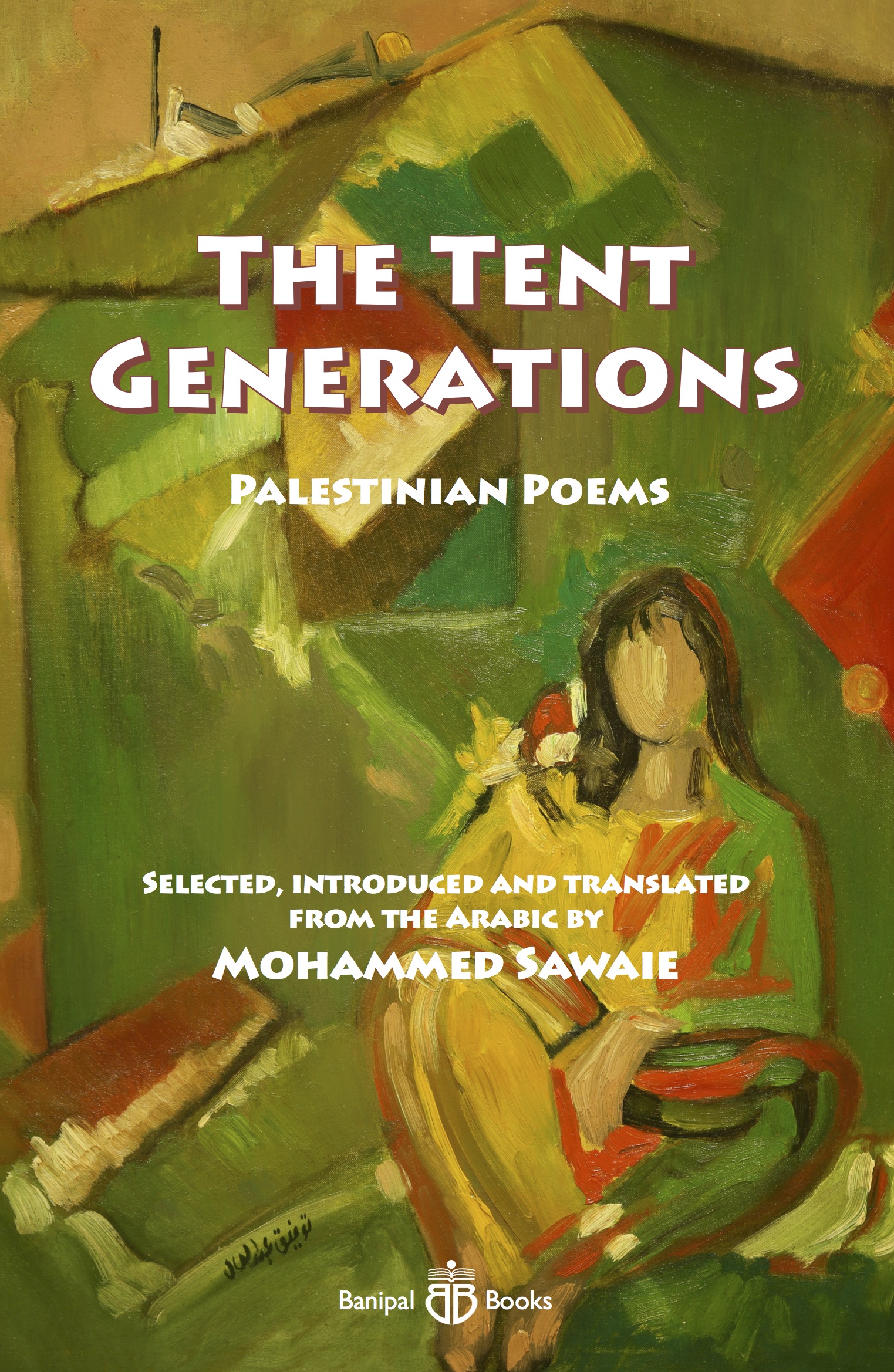 THE TENT GENERATIONS,
PALESTINIAN POEMS

Works by 16 Palestinian poets – selected, introduced, and translated
from the Arabic by Mohammed Sawaie,
who will be joining us at the discussion


Published by Banipal Books in the UK in April 2022,
and in the US in February 2024.

The poets in this collection span and represent different generations and narratives, different backgrounds, and different locations, some of whose voices have not been heard previously in English, and, by and large, others whose works are not previously translated into English.
They are:
| | | | |
| --- | --- | --- | --- |
| Asma Rizq Tubi | Fadwa Tuqan | Mu'in Bseiso | Harun Hashim Rasheed |
| Tawfiq Zayyad | Youssef al-Khatib | Rashid Hussein | Abdel Wahab Zahida |
| Samih al-Qasim | Salem Jubran | Zeinab Habash | Muhammad al-Qaisi |
| Mahmoud al-Najjar | Yousef al-Deek | Rita Odeh | Marwan Makhoul |
The Tent Generations, Palestinian Poems gathers together works by these 16 Palestinian poets, written over the past seven decades, that give expression to the Palestinian experience under Israeli military rule and Israeli occupation, as well as the experience of dispersion and displacement from their homeland following the Nakba of the 1948 Arab-Israeli War, and the subsequent wars of 1967 and 1973. The poems illuminate Palestinian responses to these tragic conflicts and wars that contributed to the loss of homeland, life under Israeli military rule and occupation, and the fragmentation and ruin of society and community.
CLICK TO READ THREE OF THE POEMS IN THIS EXTRACT
*
• Order online or from any good bookshop
• from Inpress Books, paperback edition (click here)
• for the paperback directly from Banipal Books with PayPal, click here
• For more information, click here
*
Front cover image is from a painting by renowned Palestinian artist Toufic Abdul-Al
* * *
ALL WELCOME
Please email bookclub@banipal.co.uk to request the Zoom Login.
If you like, do also use Facebook Messenger to tell us you'd like to join the discussion.

The Book Club Facebook page is https://www.facebook.com/BanipalBookClub/

The Zoom Login will be emailed out on Monday 20 November
to everyone who has emailed/messaged to attend.

*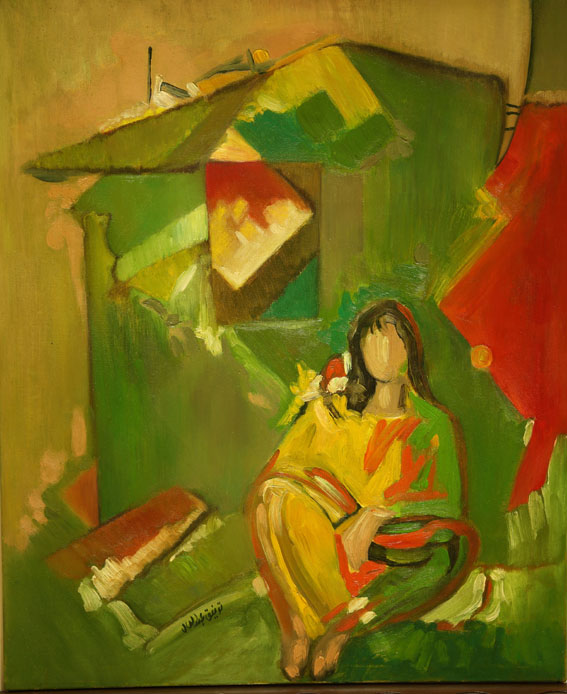 • The front cover image is from the painting"Watani al Hazeen" (Melancholic Homeland), oil on canvas, 50x60 cm, 1985, by Toufic Abdul-Al (1938–2002), reproduced with kind permission of the Abdul-Al family.
Toufic Abdul-Al was born in Acre, and was forced to leave Palestine in 1948, and live the rest of his life in Lebanon. An artist, sculptor, and poet, his distinctive style enriched Palestinian cultural heritage with a varied spectrum of exceptional works as he joined the top ranks of artists in the post-Nakba Palestinian art scene. He participated in numerous exhibitions in the Arab world, with his work recognized through many awards.