Past Events
Thu 13 February 2014
2-4.30 pm
Meetings Room & Library, The Arab British Centre

Roundtable on Arabic Literary Translation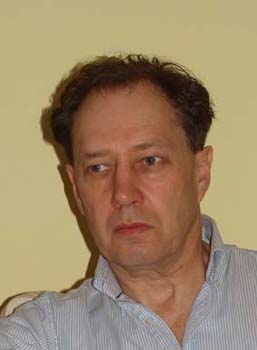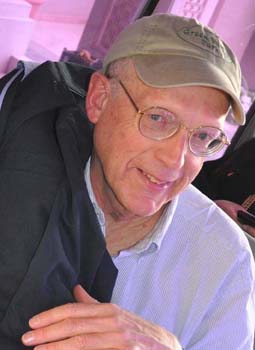 Introduced by the joint winners of
the 2013 Saif Ghobash Banipal Prize for Arabic Literary Translation,
Jonathan Wright and William M. Hutchins
Chair: Professor Yasir Suleiman
The Roundtable will cover all aspects of Arabic Literary Translation and will be a stimulating and interesting opportunity for translators at different levels in their career and training, as well as students of literary translation to meet, discuss with and learn from two of the leading translators of contemporary Arabic fiction.

This year there are two joint winners of the Saif Ghobash Banipal Prize, Jonathan Wright and William M. Hutchins – Jonathan Wright for his translation of Azazeel by Youssef Ziedan (Atlantic Books) and William M. Hutchins for his translation of A Land Without Jasmine by Wajdi al-Ahdal (Garnet Publishing).
The roundtable is free to attend but we kindly ask participants to register first by emailing: clare@banipal.co.uk
Places are limited so do register as soon as possible.

Copies of the winning novels will be available for purchase.
For more information on the Saif Ghobash Banipal Prize for Arabic Literary Translation click here.
2 – 4.30 pm, Thursday 13 February 2014
Meetings Room & Library
1st floor, The Arab British Centre
1 Gough Square, London EC4A 3DE